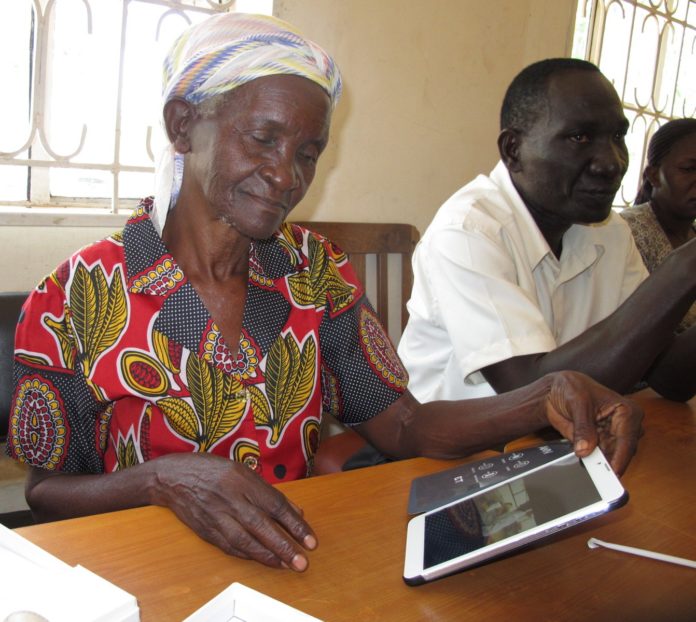 By Nanjinia Wamuswa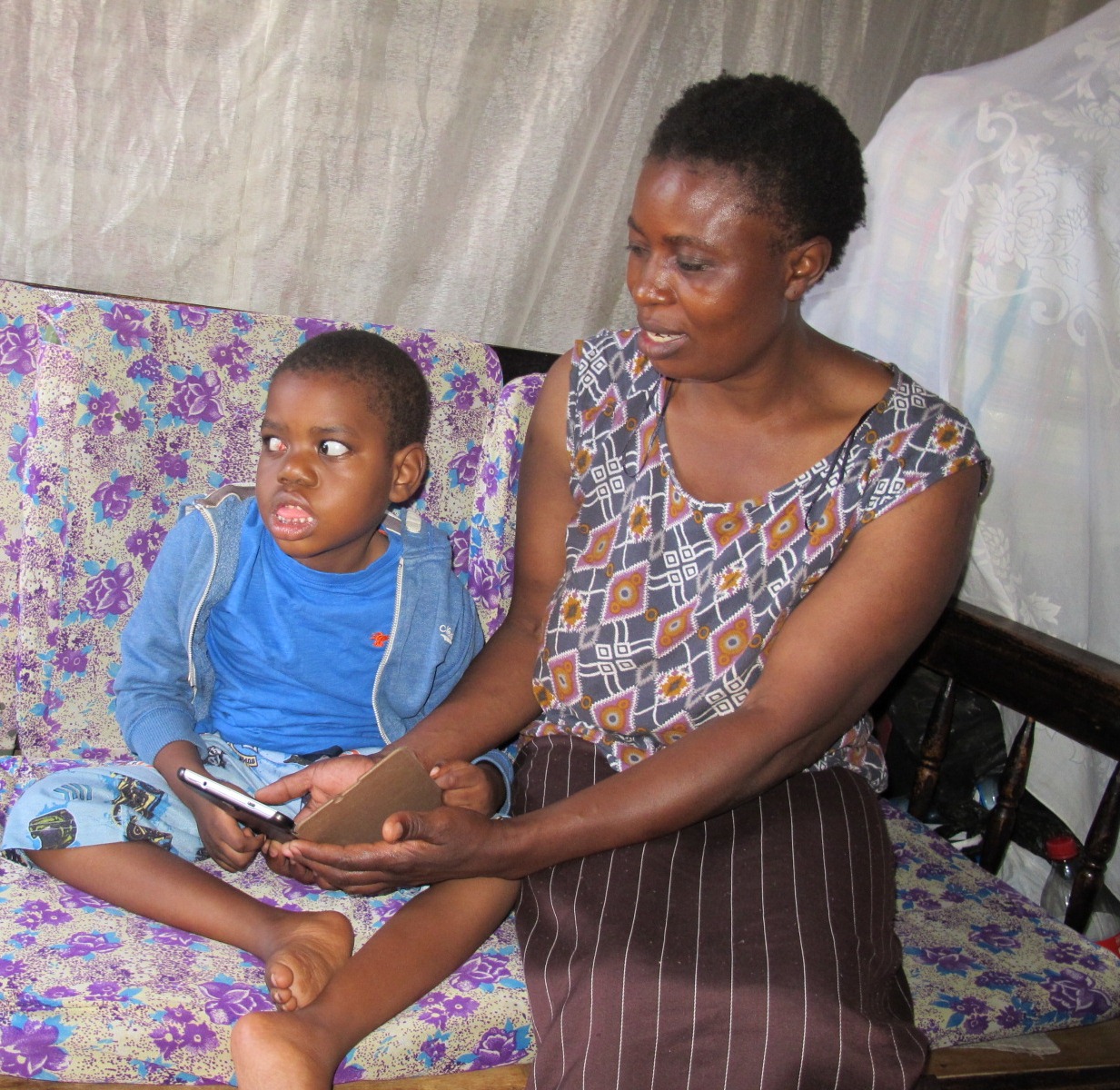 Lonah Isichi gave birth to a bouncing baby boy six years ago. The baby, Bidden Shirokho was in robust health. Three months later the baby started crying uncontrollably. It was followed by him getting startled time and again as if he'd seen something terrible.
"In ten minutes, the baby would get alarmed at least five times. I got worried, took him to Kenyatta National Hospital where he was admitted as doctors tried to unravel his strange behaviour," Lonah started.
She explains her baby's condition was never diagnosed and was released after two months at the hospital.
Meanwhile, as the baby grew, he developed more complications that turned into cerebral palsy and other severe disabilities.
She shares: "The severity of his disability made it hard to relate and care for my baby. My care has been total guesswork."
It is this struggle to look after her child that made Lonah depressed and developed ulcers. She kept asking God why the punishment of giving her child who would be difficult to care.
But Lonah has not been alone in this caring struggle. Jackline Chelengat says her child, Brian Kipkirui is yet to learn basic things like eating, wearing clothes and toileting, eight years after birth.
She says Brian was well at birth but developed complications after eight months and was admitted at Bomet hospital where he was diagnosed with spinal cord problem. The treatment failed and his condition developed into severe disability as he grew.
"It saddens me that at eight, Brian cannot do basic things. As a mother, there have been times l get confused what exactly l could do to make him comfortable. He would cry as l stare at him, not knowing what to do," says Jackline who comes from Tenwek, in Bomet Sub County.
Elijah Keter, Community Based Education (CBE) Project Chairman and Kericho Educational Assessment and Resource Centre (EARC) say parents who get children with disabilities are depressed and affected psychologically.
"Some are forced to neglect, abandon and hide their children because of the beliefs and traditions, where in some places, it is believed it is a curse to have children with disabilities," he says.
Keter explains: "Such parents need awareness to understand that such cases abound, it is not a curse or punishment and there are ways they can deal with the matter positively."
However, for the last one year, Lonah, Jackline and other parents and guardians of children with deafblindness, multi-sensory impairment , and other severe disabilities have had to smile with the launch of an innovating program that has changed the way parents relate and care for their children.
The program by Sense International East Africa involved video material loaded on tablets/Androids showing parents, teachers, children with deafblindness and experts interacting as they would in ordinary learning setting at Kilimani Integrated Primary school, Nairobi.
The video which focuses on the communication, social skills; activities of daily living skills, orientation and mobility, exercise play and leisure, perceptual skills and home physiotherapy is to educate and empower parents and guardians of children with severe disabilities to acquire practical skills which they then use to interact with their children.
Sense International East Africa Country Representative Mr. Edwin Osundwa says the videos were developed using a script of Community-Based Education and curriculum developed by Kenya Institute of Curriculum Development (KICD) with support from Sense East Africa International.
"Parents and guardians of children with severe disabilities will watch specific training modules that relates to the disability of their children and acquire skills they can use to train/interact with their children," says Mr. Osundwa.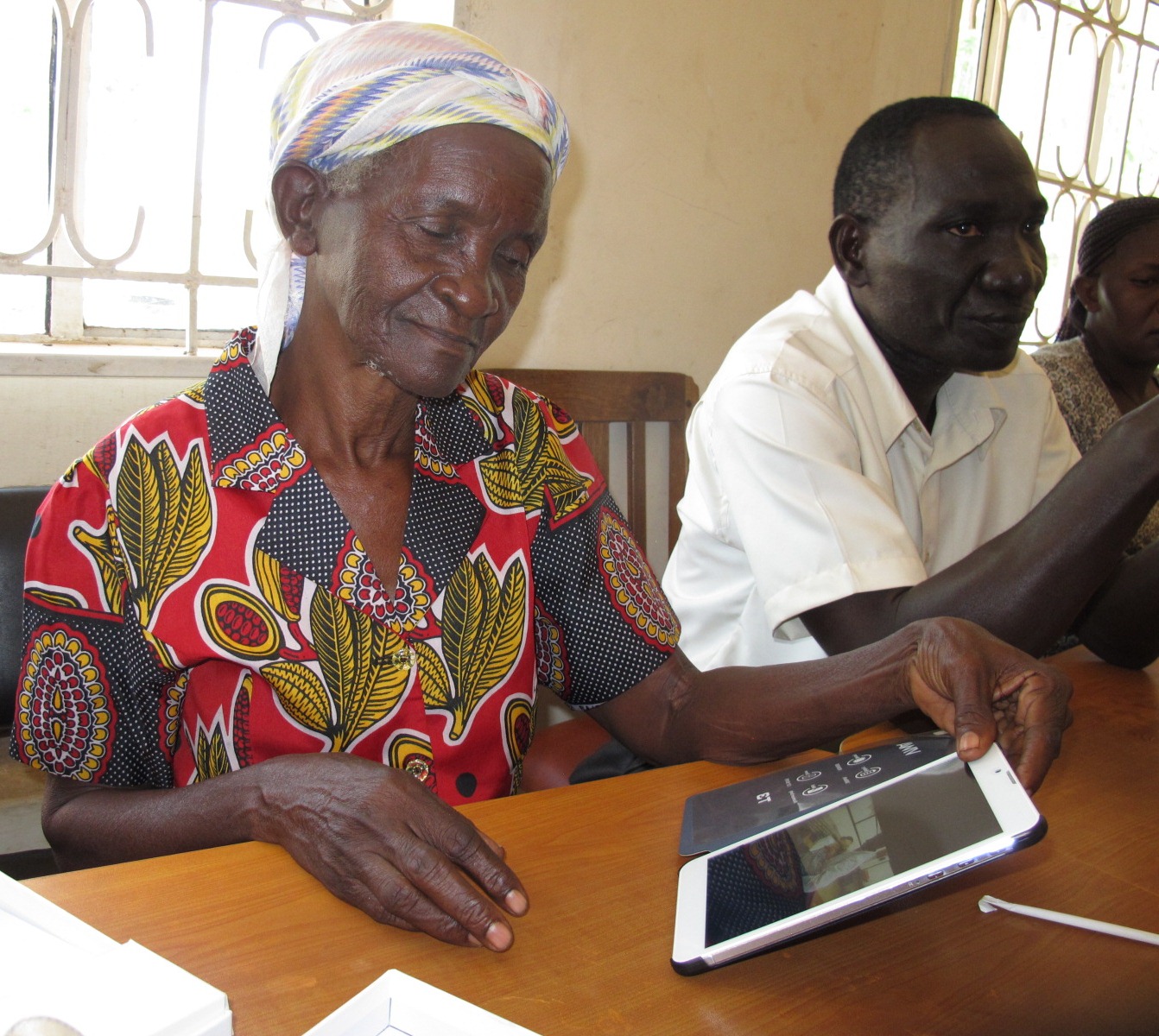 In the video clips, experts show how to communicate with the child, greetings, guiding the child to use a rail to the toilet and playing.
David Siele, Educational Assessment and Resource Centre (EARC), Chepalungu explains the clips show the use of a white cane in orientation and mobility, moving in various settings like home compound and immediate neighbourhood. It depicts upper body protection against half open doors, windows, posts.
"The video shows how to hold and position the white cane in movement by tapping, trailing, shore lining while noticing and responding to clues and landmarks in the environment," says Siele.
In activities of daily living, the clips show experts and teachers showing children with deafblindness eating, bathing, dressing and toileting. And at mealtime, it shows setting with a table, chairs, plate, cup, bib and a spoon. It shows how the child washes hands and introduced to food by the teacher or expert.
At bath time, the clips show a child being introduced to bathing items such as soap, soap dish, basin, towel, face towel, sponge, water and a basin.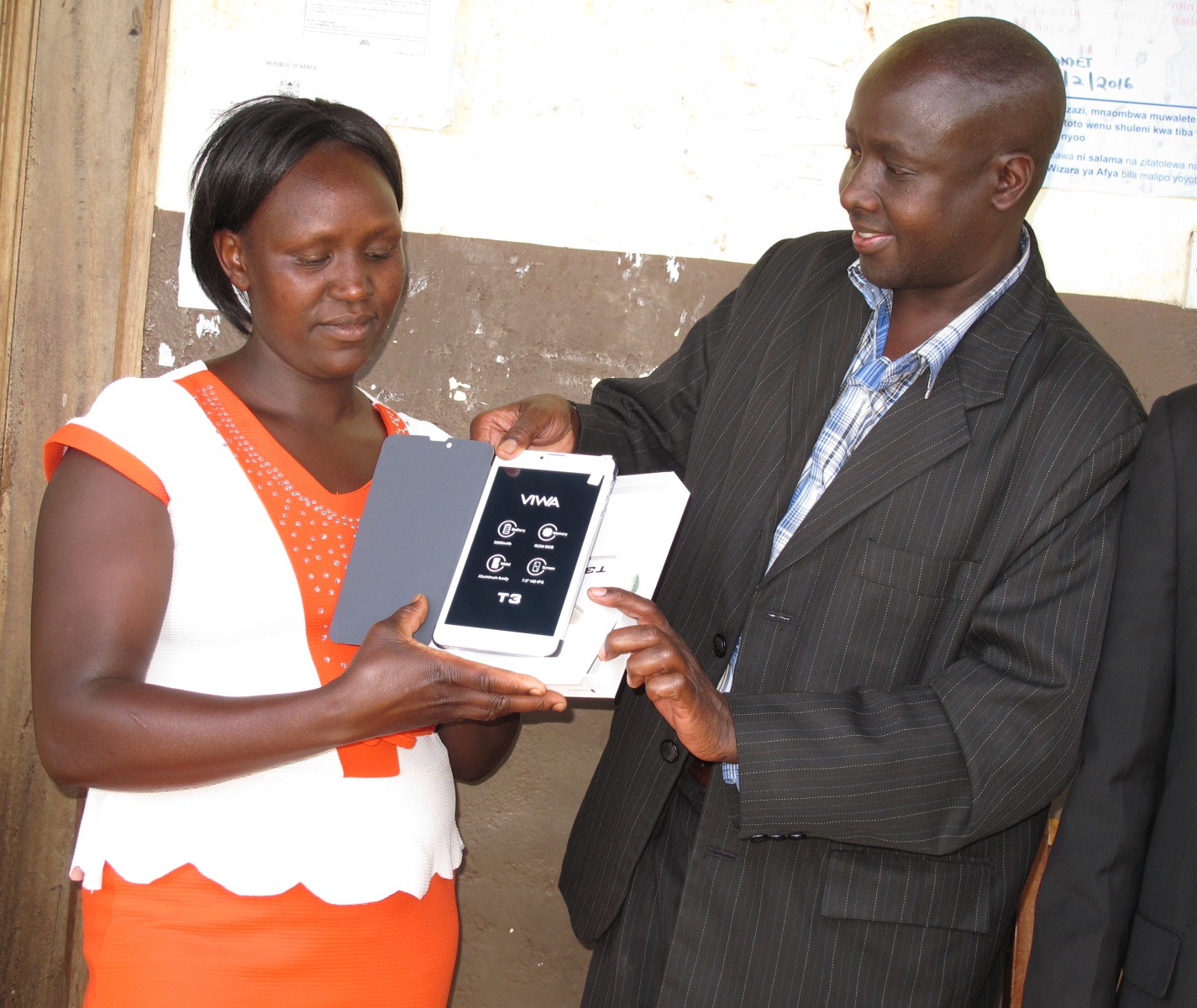 Prior to receiving tablet and video materials parents, guardians and relatives of children with severe disabilities had series of training how to use the technology in their homes.
After watching, Rhoda Atieno started teaching her grandson toileting, putting on clothes.
"All his parents died leaving with me their son who has severe disabilities. But, I didn't know how to relate or communicate with him. I have never had such a tough life," shares a 61 years old Atieno, from Nyahera in Kisumu East.
A parent Bernard Kirui Kipkorir says he'd had several trainings from various organizations dealing with cases of disabilities but it was difficult putting it into use with his child.
"Most of the time we would be given a lot of booklets, magazines and other written material which was hard implementing at home. It was worse for parents who could not read," explains Kipkorir from Mulot area in Bomet.
Today, Kipkorir watches and follows instructions on Home Physiotherapy module and helps his child who has spinal cord problem.
He explains: "In this module, the narrator in the video shows home physiotherapy using mattress, couch, massage oil and assistive devices such as a wheelchair, sitting and standing aid and stretching exercises. I have been doing the same to my child and can assure you he's doing well."
Mr. Osundwa confirms: "Parents and guardians of children with deafblindness and other severe confessed they did not benefit from various written materials in the past, especially those who could not read or write."
It was also very expensive having regular meetings with parents, guardians, and relatives of children deafblindness and severe disabilities.
Parents use technology to share information…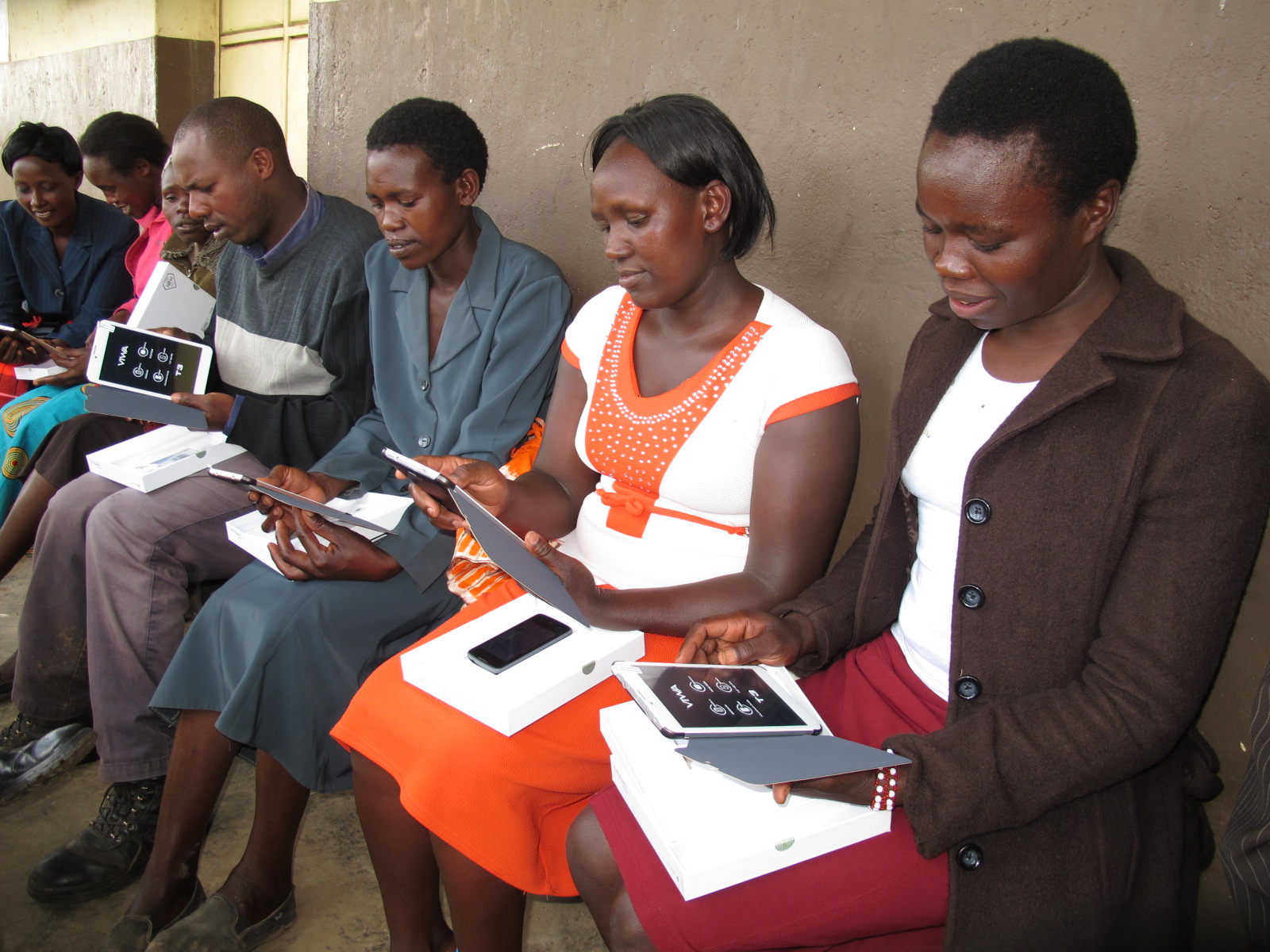 After getting tablets, parents and guardians of children with deafblindness and severe disabilities now use technology to share information with colleagues and experts.
They first formed WhatsApp group and using the tablet, take photos and videos of their children and share with the others on various activities they are engaged in.
"I don't have equipment for home physiotherapy and have been using a jerry-can to roll my child as a fitness exercise. I take photos and ask the teacher if the exercise l am doing is right," says Lonah Isichi.
Aloyce Mwita District Educational Officer (DEO) Kisumu Central says that some children with severe disabilities are talented and parents and guardians ought to note such talents, record and share with others and see if they can be nurtured.
"Using technology like WhatsApp, parents and guardians record videos and take photos of their children behaviour, walking, eating among other things and share with fellow parents or doctors as they seek for advice," says Mwita.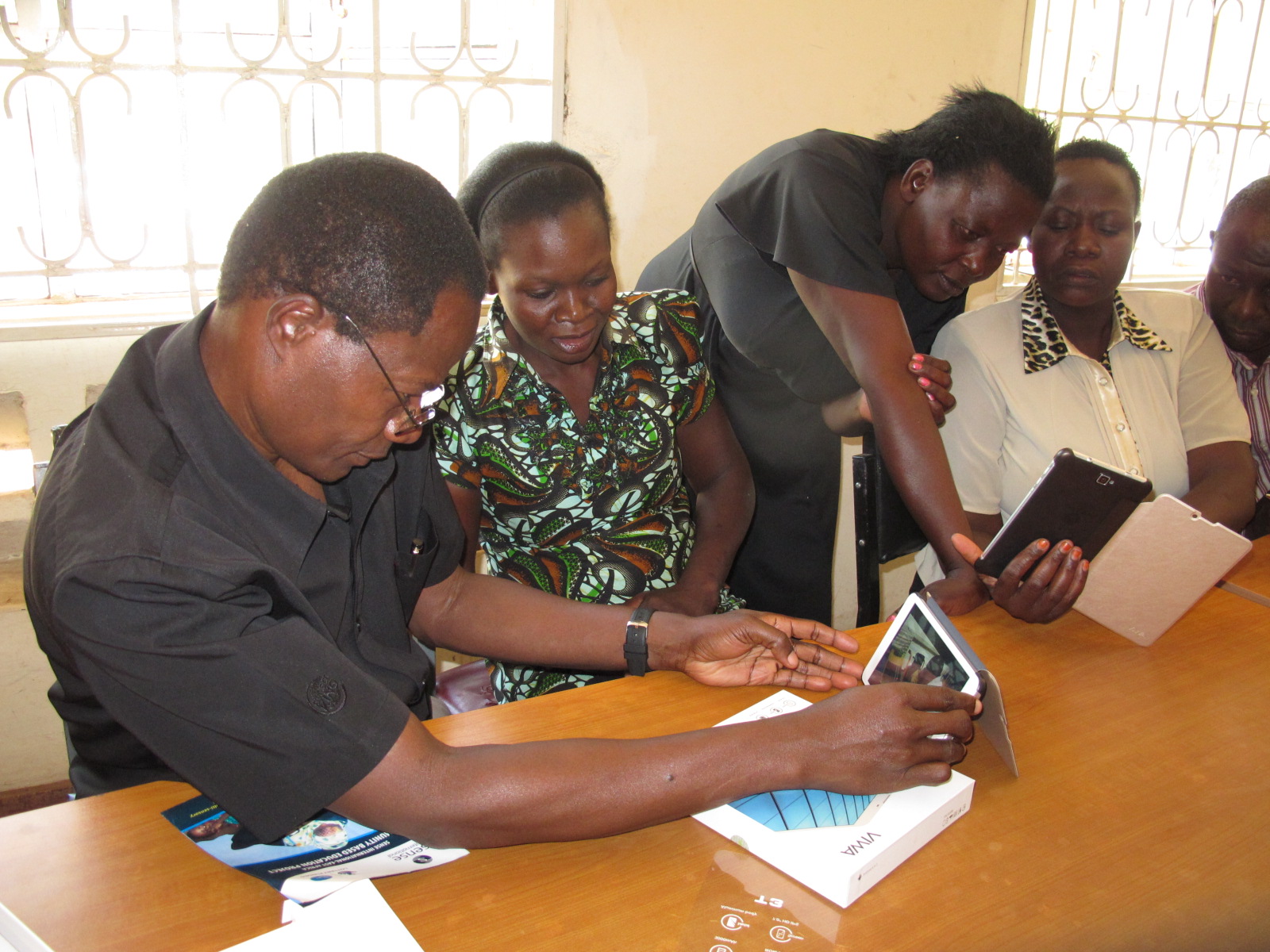 Silas Aguyo, Coordinator, Educational Assessment, and Resource Centre (EARC) Kisumu says the tablet and technology save time because there are minor issues that parents and guardians don't need to visit health centers or EARCs for advice.
Aguyo explains the WhatsApp group has built confidence in parents and guardians and how they care for their children.
Aguyo confides: "Since the launch of the Android program, parents and guardians are mastering the art of caring and interacting well with their children with severe disabilities."
This program is already in the Counties of Nairobi, Kisumu, Kwale, Kericho and Bomet.