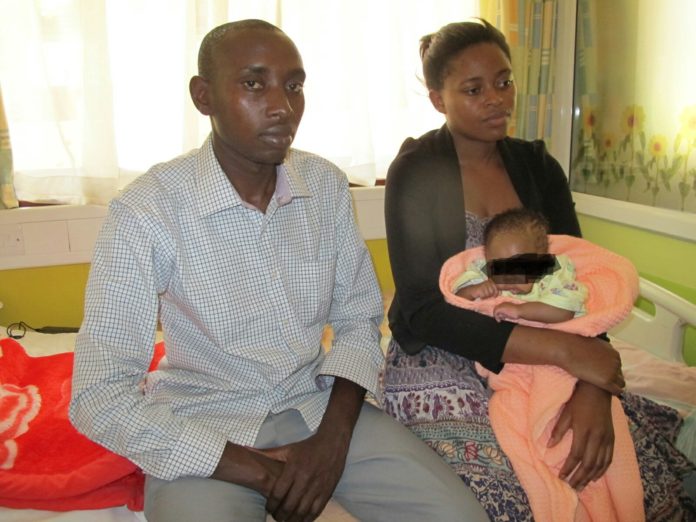 The baby, who was discharged on  March 2, this month, had been admitted to the hospital for 24 days.
After discharge, she was not allowed to leave the hospital facility till her parents; Fred Mwancha Nyakundi, 28 and Gilian Bosibori, 22 settles the medical bill of Sh 1,153,804.
Gilian, mother to the baby says she delivered her baby well at St. Teresa's Kikuyu hospital but she developed a condition known as laryngeal stridor that involves a noisy or high-pitched sound with breathing, from an abnormally formed voice box (larynx).
"It was scary as the baby was getting worse every day, she could not breastfeed and every time she did so she vomited.She also had high fever and looked weak. We took her for medical attention at Eagles hospital in Kangemi," says the mother.
The baby was admitted at Eagles but after three days, she developed more complications. Doctors at Eagles referred the baby to Gertrude's Children Hospital.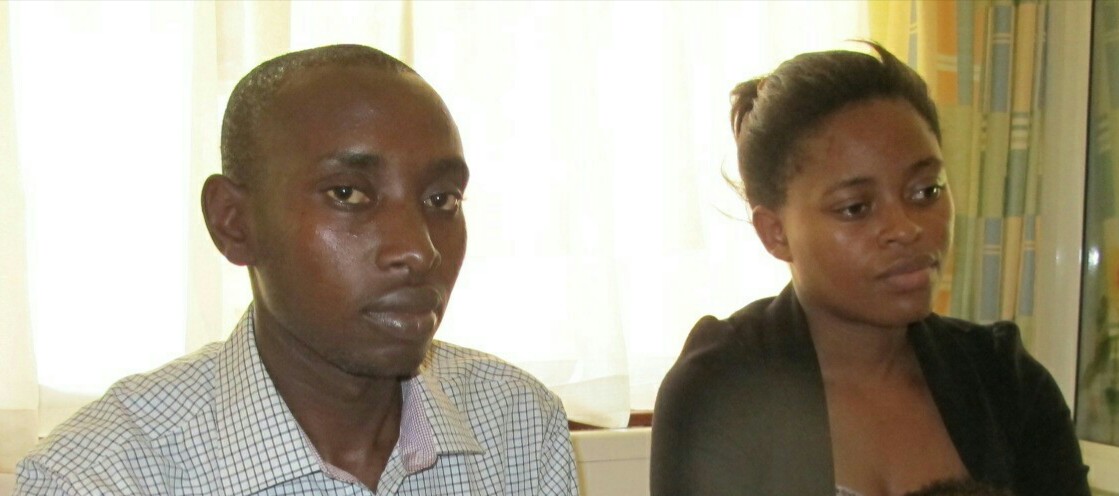 Nyakundi says once he heard doctors at Eagle refer them to Gertrude's Hospital, he knew it was going to be tough for them.
"I knew Gertrude's would be expensive for us. But the health of our baby mattered most, so we agreed to take our child there," he says adding that, if doctors were not on strike he would have opted for a cheaper hospital like Kenyatta Hospital.
Ms Justa Kathurima, a nurse at Susan Ward/74/1, where baby Precious was admitted said the baby arrived after being referred by Eagles hospital on February 15, 2017 and was immediately admitted and put in Intensive Care Unit (ICU) where she stayed until February 23, 2017.
However, she adds the reason the baby is being held at the hospital is because of the unpaid bill.
According to the Hospital's invoice, the gross treatment amount was Sh 1, 389,804, which includes; external doctor's fee 
(Sh 163,000), Radiology investigation service (Sh 18, 170), Physiotherapy services (Sh 2,100), Medical gases (Sh37,720), Laboratory investigations (Sh86,330), Machine income (77,440), Procedure (255,890), Doctor's fees (81,000),Pharmacy charges (353,904) and room rent (Sh314,250).
The couple managed to pay Sh 236,000, and now unpaid amount stands at Sh 1,153, 804, as per midday of Saturday, March 11, 2017.
Nyakundi says the Sh 236,000 they have so far paid to the hospital was raised through a Harambee and also donations from friends and relatives.
He sadly says: "Up to this point, l have no idea where l will get the over one million shilling to settle the hospital bill. I am unemployed therefore l cannot assure the hospital that l will pay."
Nyakundi says he's however talked to the hospital administration to release the baby without success. He fears: "As we continue to stay here with the baby, the hospital bill continues to balloon, complicating matters further."
Ms Kathurima says the hospital will release the baby after the medical bill is settled.
The youthful couple is now asking for help. The assistance can be sent through; Equity Bank; Ac/No. 0310195037201/Account name: Fred Mwancha. Or, Mpesa to 0722805517; -Lipa na Mpesa-Business number (558839)-Account name (Precious Nyakundi).