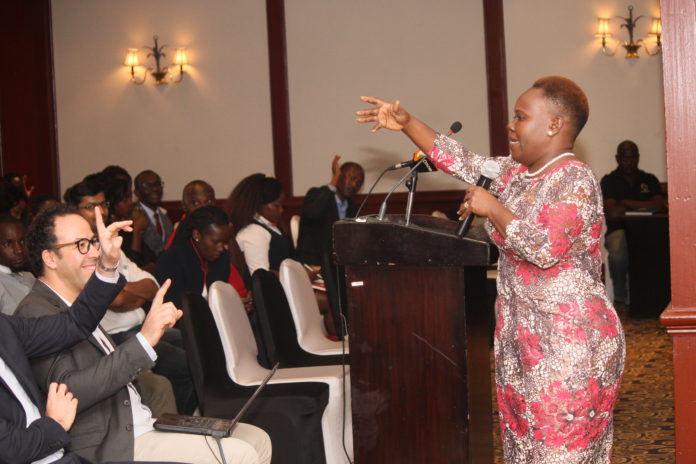 By Clifford Akumu
Tourism players are anticipating growth in the number of domestic tourists across Africa has plans to promote technology in the hospitality industry gathers momentum.
Dr. Winnie Kiiru, a conservationist said that a 'travelling Kenya' will boost domestic tourism and add to the number of people traveling within Africa that is expected to grow by double-digit by 2027.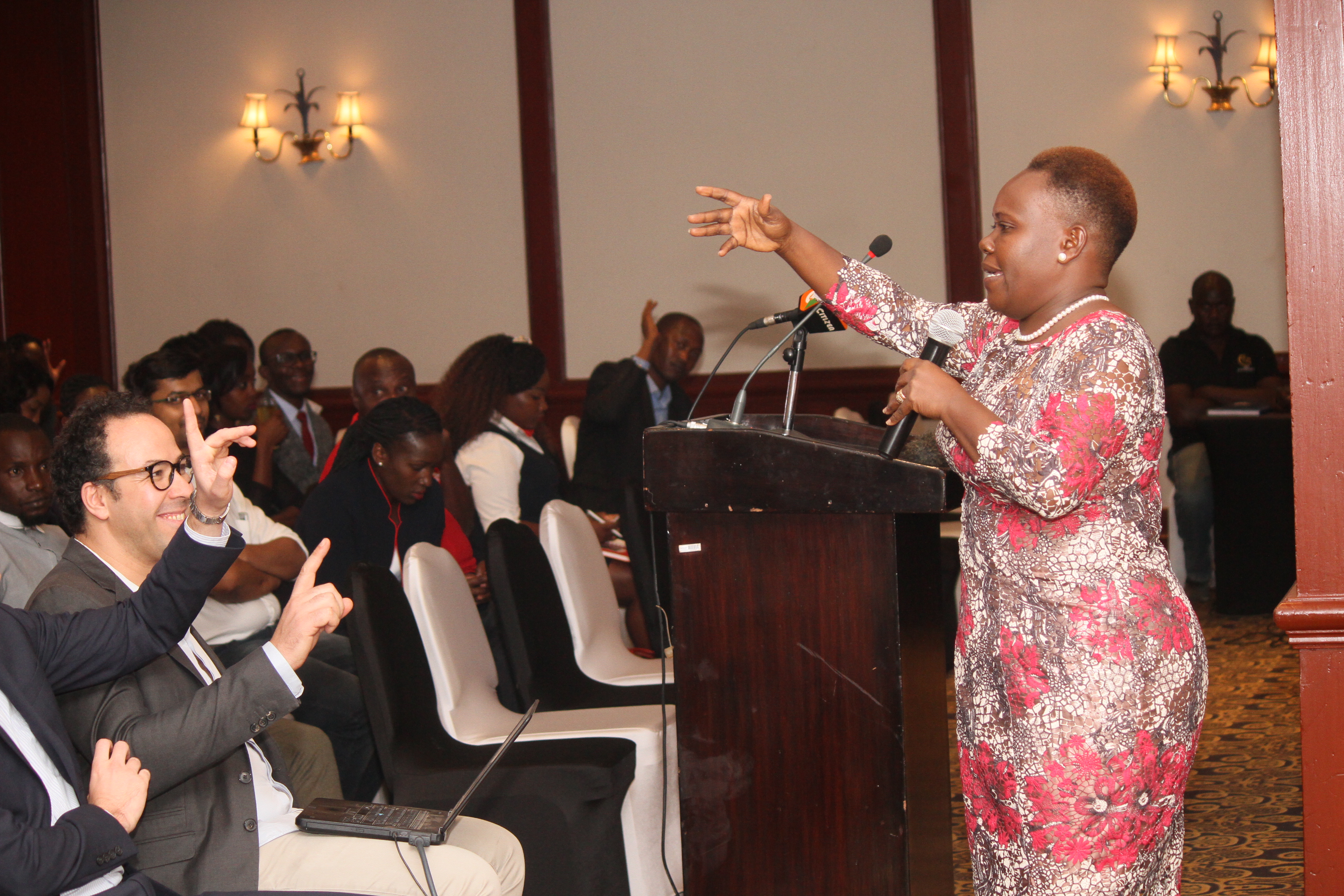 "Use of technology has enabled the industry to demystify a lot of myths surrounding travel and tourism," said Kiiru, who is also the founder of Conservation Kenya and a member, Kenya Association of Women in Tourism at the second edition of the Kenya Travel Awards in Nairobi.
The Awards, organized by Jumia Travel, aims at celebrating hoteliers, airlines and travel websites for their contribution to the success of the travel, hospitality and tourism industries as well as to encourage the provision of improved quality services to Kenyans.
Cyrus Onyiego, Jumia Travel's County Manager, while emphasizing on the need to embrace technology noted that "the trends towards internet uptake across Africa, for example, are the engines that will drive domestic tourism".
"With about three million internet users in Kenya alone, it is clear that technology, is the next big thing in driving domestic tourism," said Onyiego.
He added that "diversification and quality of services, adherence to sustainable guidelines, as well as guest personalization and engagement; are some of the major determinants of the awards' excellence.
PrideInn Paradise Beach Hotel scooped the Best Hotel in Kenya 2017 category in the awards.
The endorsement by the authoritative world's travelers' guide comes barely two months after the chain of hotels was voted the best tourism and hospitality service provider at the annual Mombasa Business Awards in December last year.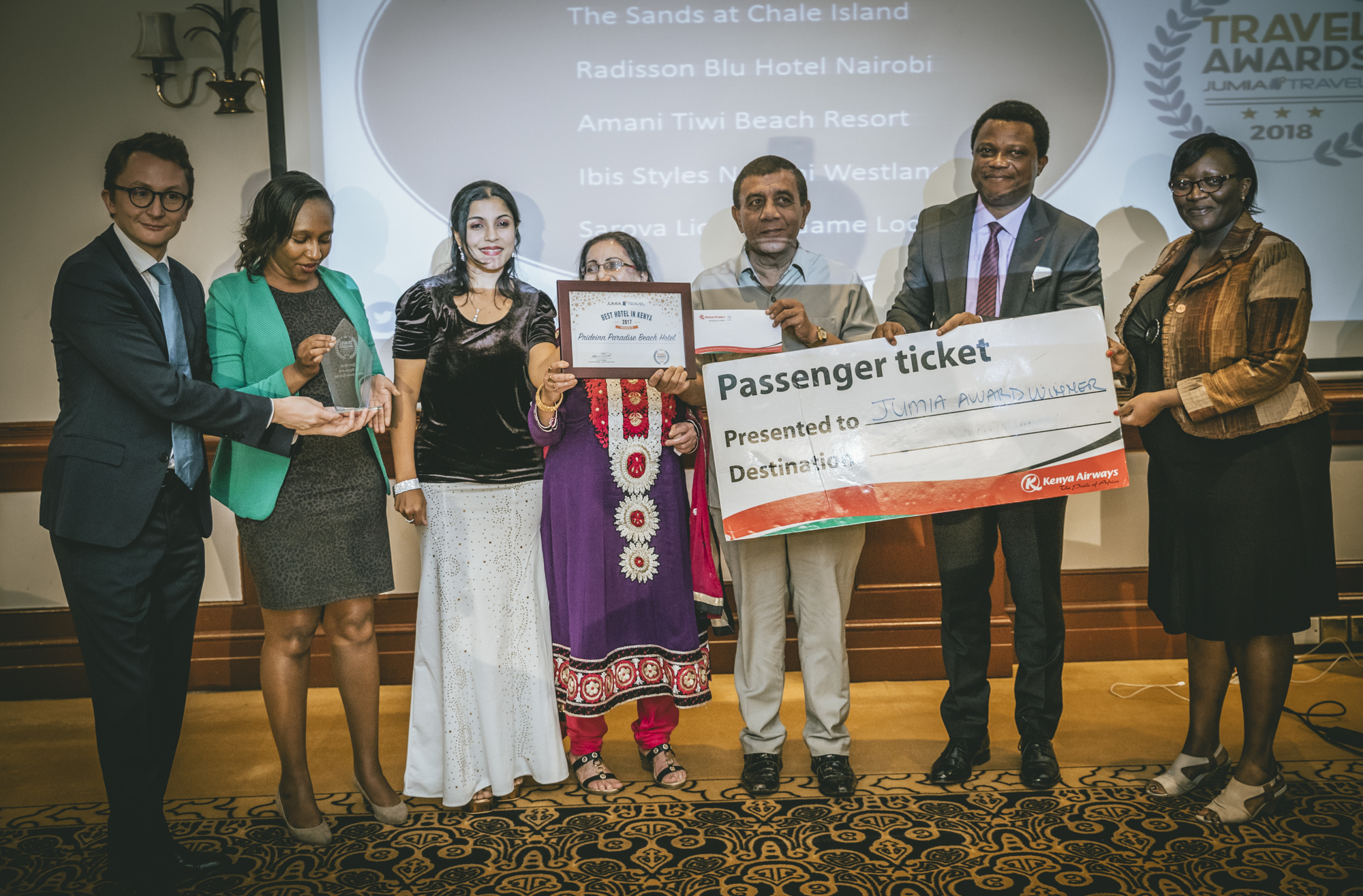 Farzana Noorani, Sales, and Marketing Director at PrideInn Paradise Beach Hotel while receiving the award, thanked all clients for their confidence in the facility.
"We thank you for voting for us and Jumia Travel for the recognition as the Best Hotel in Kenya. PrideInn Hotels will always endeavor to surpass our guest expectations at the best value. We value your patronage and appreciate your support and confidence in us," said Noorani.
While the Best Airline Company in Kenya went to Kenya Airways.
Diran Oloyede, business development manager at Kenya Airways on his part appreciated the unwavering support from their clients.
"Kenya Airways is happy to receive this award. This would not have been possible without the passion and dedication of the Kenya Airways staff and the strong support we receive from our guests," said Oleyede.
He added that "as an airline, we are committed to providing excellent service to our guests and we deeply appreciate it when our efforts bear fruit. We are committed to giving our guests the best experiences and we will always be the pride of Africa."
Other winners of the 2017 African Travel Awards Winners announced during the event included;
Jumia Travel Booking Award 2017 – Ibis Styles Nairobi
 Travellers' Choice Award 2017 – Panari Resort Nyahururu
Best Leisure Hotel in Kenya 2017 – Voyager Beach Resort
Best Business Hotel in Kenya 2017 – Fairmont the Norfolk
Best Destination Website in Kenya 2017 – Adventure 254
Best Hotel in Kenya 2017 – PrideInn Paradise Beach Hotel
Best Airline Company in Kenya 2017 – Kenya Airways
Onyiego added that in a bid to better the travel experience in Africa, Jumia travel has embarked on an ambitious expansion program of its off-line facilities to other counties across Kenya.
"We are soon embarking on rolling out off-line offices in Nakuru, Kisumu, and other counties to serve every segment of our customers," noted Onyiego.
Winners of the various categories were also awarded several giveaways including free hotel stays by Jumia Travel's hotel partners Bahari Dhow Beach Villas, Lerruat Log resort, Gelian Hotel, Nyali Sun Africa, Sentrim Elementaita, Lake Naivasha Panorama, and Fairmont the Norfolk.
Airline partners Air Kenya, Skyward Express, and Kenya Airways also gave out free air tickets to various winners.
This year, the awards were simultaneously held in 9 African cities including Algiers, Dakar, Abidjan, Accra, Douala, Dar es Salaam, and Kampala on 25th January, with Kenya and Nigeria holding the ceremony on 1st February 2018.