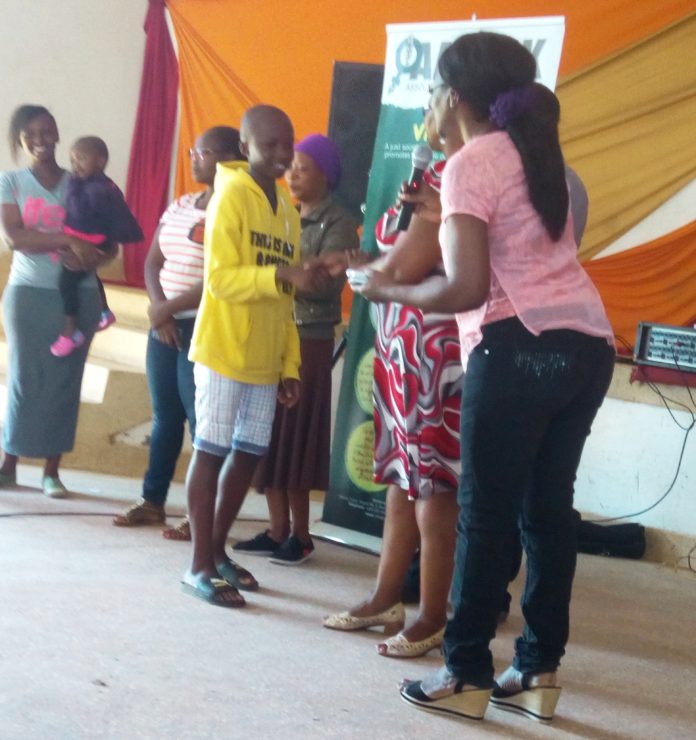 By Lilian Museka
Negative attitudes towards people leaving with HIV have adversely affected people's willingness to be tested and their adherence to antiretroviral therapy.It was noted during  recent world Aids Day celebrations.
To avert negative stigmatization, there is need for more anti-stigma messages and concerted efforts to encourage more people to know their HIV status and improve adherence to treatment among HIV infected persons.
According to the National Aids Control Council, there were 1.5 million living with HIV infection at the end of 2015. Young women are particularly increasingly vulnerable compared to young men, with the national prevalence of 7.0 percent for women and 4.7 percent for men as per the 2015 NACC report.
Currently there are an estimated 71,034 new HIV infections among adults and about 6,613 new infections among children annually in Kenya. The negative impact of the epidemic has been the slowdown of economic per capital output by 4.1 percent as per the report.
And when young women die from AIDS, children are orphaned and often forced to drop out of school to take care of their younger siblings. As they forgo their education, their chances of contributing to the economic development and productivity of their communities are jeopardized as well as complicating their health and physical well being.
The 2014 Kenya Demographic Health Survey Report (KDHS) indicates that prevention knowledge is lowest among the young women and men and especially those with no education. This situation, therefore, calls for a more aggressive campaign to target the youth with awareness, which according to the report, revelations show children of age 15-18 years having sex without knowledge about HIV.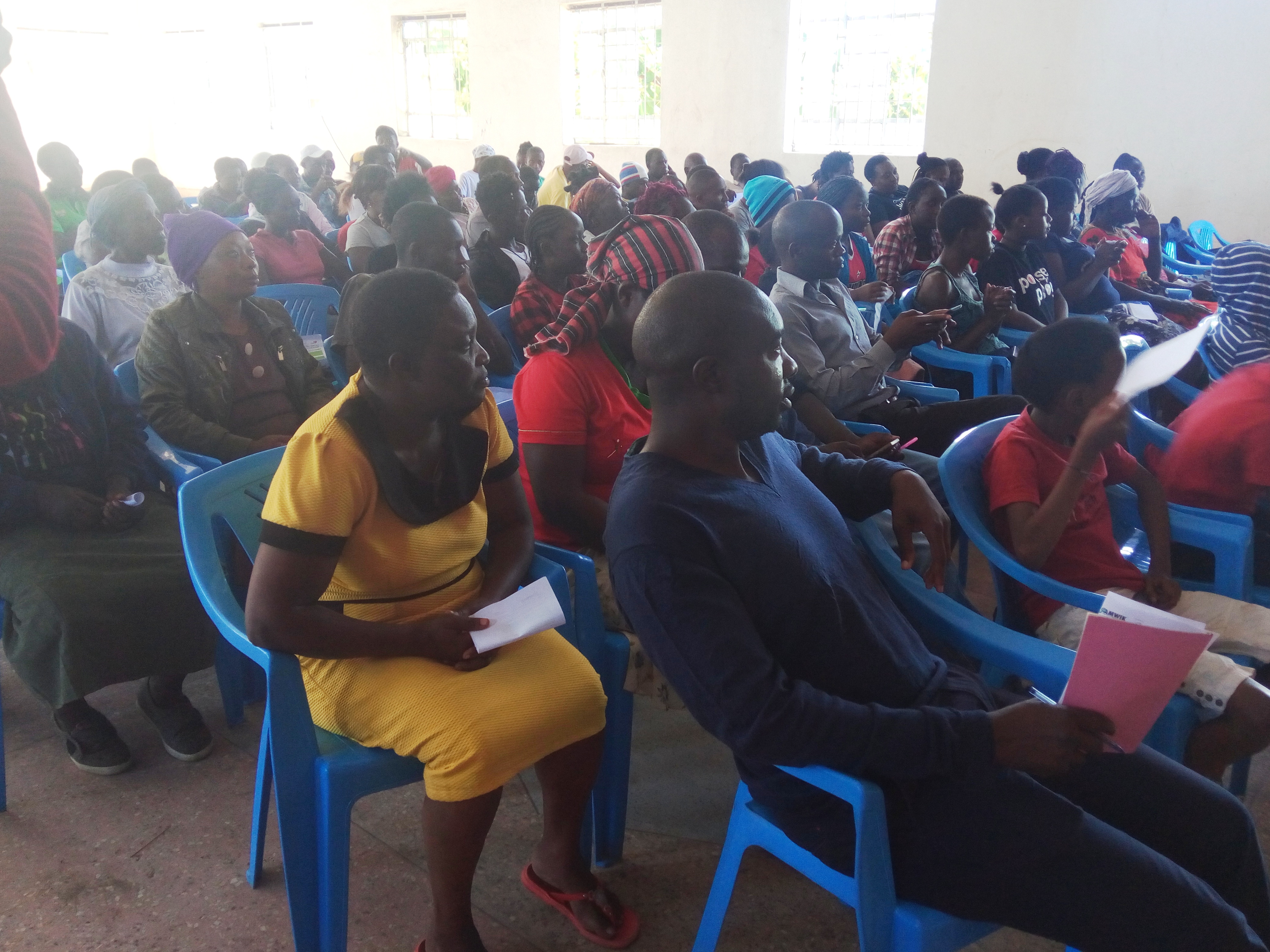 The report indicates that on average, two out of 10 boys and girls have had their first encounter by age 15. At around the same age, 3 percent of girls already are bearing children. This rises to 40 percent by 19 years.
Recently, there has been a heated debate from education stakeholders on the concept of having sexual education introduced in the curriculum to empower young people. While others are of the idea that the unit is long overdue, others are of different opinion that too much exposure to information may increase indulgence
In 2013, the government signed a declaration to scale up comprehensive rights-based sexual education in primary schools. However, the challenge was how to reconcile the approaches to provide information to adolescents.
During a radio listening group discussion between students of Makina Baptist and Glory Primary , both in Kibera, it emerged that most young people were ignorant of information on HIV and other sexual reproductive health issues, citing lack of access to correct information.  This they said led them to make uninformed decisions.
The programme organized by Association of Media Women in Kenya (AMWIK) in partnership with Swedish Association for Sexuality Education (RFSU) for community and youth awareness on sexual reproductive health rights in Kibera and Korogocho slums saw the students debate amongst themselves on whether to introduce sex education in schools or not. They also discussed on how available is information on HIV and sexually transmitted diseases to young people, whether family planning methods, specifical condoms should be introduced to young people in schools and how does the society treat people living with HIV.
Paul Mwangi, a class seven student at Kariobangi Baptist School in Korogocho ward argued that even though the nation had made strides in fighting the scourge, there was the need for an increased campaign to encourage everyone to go for testing, thereafter provide more information on better living and avoid stigmatizing people living with the virus.
The sentiments were echoed by a teacher at the school Mr. Samwel Mwaniki adding that the strides showed there was hope for finding cure for the scourge
Speaking during an outreach programme of Korogocho slum dwellers on World Aids Day, LVCT Health Korogocho ward sight in charge programmes Assistant Lydia Nduku said that despite information being in the public domain, very few people offered to go for voluntary testing.
" 31 percent of the total population has not gone for voluntary testing. Out of this, 10 percent are positive," she said.
Nduku emphasized on the need to go for voluntary testing and urged the society to embrace people living with the virus to end stigma.