By Portus Chege, Abidjan
Tiahmo Rauf, is among the few international businessmen on a business plan to revolutionalize Abidjan. He represents a growing complement of European, American, African businessmen and bankers moving from the traditional mining industry to development.
Tiahmo first came to Abidjan, perhaps among those who had joined a flight of opportunities to West Africa's most fragile capital that had fallen from a thriving economy, and a business powerhouse, that was once under the French influence.
A decade of political and economic instability through a backlash to Ivory Coast's economy saw a shrinking market, both local and foreign enterprises collapsed and expatriates left.
"We need the support of the African-American community, and we at Equation will offer a structure of communication and public relation specialized in connecting people all over the world ." Regis Segbenou, General Manager of Equation says.
With a US$10 billion, through his investment venture, Tiahmo is projecting to offer real estate solution and ultra modern shopping complex that will transform Abidjan's commercial hub to world class status.
Through his company Equation, he has acquired land on which the company is set to develop an economic town which will offer real-time financial and business solutions.
For about 30 years, following its independence in 1960, Ivory Coast was Africa's poster child, inheriting a cordial relationship with France. It had developed infrastructure, an efficient administration, and respect for the law. In his long rule, President Félix Houphouët-Boigny maintained harmony between the Muslim north and the mainly Christian south.
The three decades of political and social stability helped an economy based on cocoa and coffee become one of West Africa's largest economy. The one-party philosophy had its downside after the government became autocratic and intolerant to divergent views. This has however changed after Ivory Coast which is now re-branding to Cote'd Ivoire loosely translated as blessed land has experienced unprecedented transformation.
"Ivory Coast is now the first country for the economic development in West Africa. Many big societies have their headquarters here because it's the best time to invest in Ivory Coast" says Regis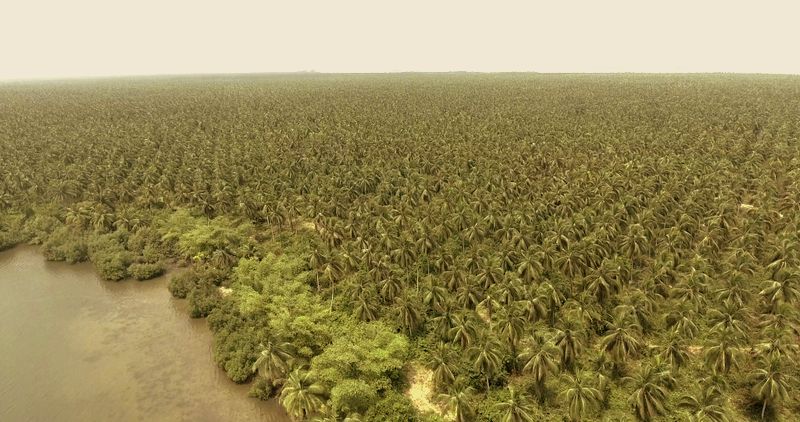 Pundits say the then government's top echelons were competent technocrats and administrators but were unable to develop politically. When Boigny died in 1993, Ivory Coast was left with a relatively immature political system. The country entered a period of turmoil, only recently ended, that included a coup and two civil wars.
Although the country is administered by a French-style civil service, traditionally with little political interference, it's this climate that has allowed Tiahmo the opportunity to invest in the Brownville project which aims to transform Abidjan to a mega city ready to compete with world class cities like Dubai or Abu Dhabi with very high standing and modern infrastructure.
Even at the height of the conflicts, the functionaries went about their business. Another is its strong legal foundation: the law prevails most of the time.
"Despite the strict legal regulations on investing in real estate, investment cannot be compromised and we have the most reliable infrastructure, probably the most advanced between the Sahara and southern Africa" Tiahmo says noting another opportunity that presents Ivory Coast as a possible investment hub is the quality of its educational institutions which is high.
Although there is still a long stretch to complete reconciliation and national unity, the previous election provided a barometer of this progressive process that is needed. Although administrative improvements are still required. In the longer term, the focus needs to be on ensuring that the benefits of economic recovery are shared with the country's population.
"Since 2011, after he took office, President Alassane Ouattara has managed to transform Ivory Coast to a better environment for business and infrastructural development continues to get better and l thank the president for his leadership"  says Tiahmo of the  Brownville project.
On onset one senses cautious optimism among the people as newcomers on the business scene in Abidjan are looking for investment opportunities. But doing business in Ivory Coast, as elsewhere in Africa, requires that you take the time to build relationships and partnerships with your host country, gaining a social license for your enterprise by ensuring that it benefits all. Ensuring that you do not just provide capital but establish liquidity for your clients as well as identifying financiers.
Mr. Tiahmo advises in order for one to realize ultimate success and achieve the projections of the project bench-marking is key. He is set to lead a delegation of the investors from Cote'd Ivoire to a marketing tour of the United States where he hopes to attract more investors who are projected to put in finances to a tune of US$10 billion.