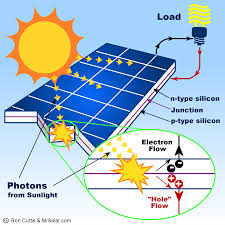 By Talk Africa Correspondent
PEG Africa has been announced as one of the 13 winners of the 2017 Ashden Awards, the world's leading green energy awards. They won the Ashden Award for Innovative Finance, which is supported by Citi.
PEG Africa wins prestigious Ashden Award for driving pay as you go solar energy in West Africa.
PEG Africa operates in Ivory Coast and Ghana, where it is the largest off-grid solar company, distributing clean energy to the country's most remote areas, including those without roads or running water.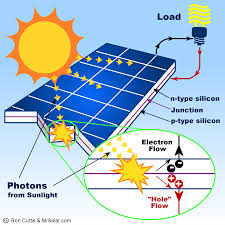 According to the Ashden judges: "PEG Africa is a driving force for pay-as-you-go solar energy in West Africa, and is really leading the way when it comes to financing and distribution in a region where mobile money penetration is still very low."
In rural West Africa, 150 million people are currently living without electricity and citizens are having to spend a lot of money on poor quality polluting fuels. Solar energy systems give off-grid households a safer and more reliable energy source; they provide brighter and more constant light, making it easier to study and cook without producing the smoke of other fuels.
PEG Africa provides solar energy products on credit, allowing customers to pay back expenses over a 12-month period using mobile money. Customers who pay promptly are rewarded with free hospital insurance.
To date, PEG Africa has sold over 25,000 solar systems in West Africa, a region not as well established in solar power as East Africa.
According to Hugh Whalan, CEO of PEG Africa: "As a leading provider of financing for solar to off grid households in West Africa, PEG places a lot of emphasis on innovating to meet the needs of our customers. We are therefore thrilled to be recognized as the winners in the Innovative Finance category of the prestigious Ashden Awards."
"Congratulations to PEG Africa, which has emerged as a leader in off-grid solar in West Africa" said Bob Annibale, Global Director of Inclusive Finance "Citi is proud to support Ashden and the innovative businesses, like PEG Africa, which is expanding access to energy in low-income communities."
The Ashden Awards are given to pioneers in sustainable energy and are a globally recognized measure of excellence. The 13 winning organizations will receive their Award on Thursday 15 June at a prestigious ceremony at the Royal Geographical Society in London. Channel 4 presenter Krishnan Guru-Murthy will host the Awards and former Vice-President of the US Al Gore is the keynote speaker.
International Ashden Award winners receive £20,000 in prize money along with a tailored package of support to help scale up their work.