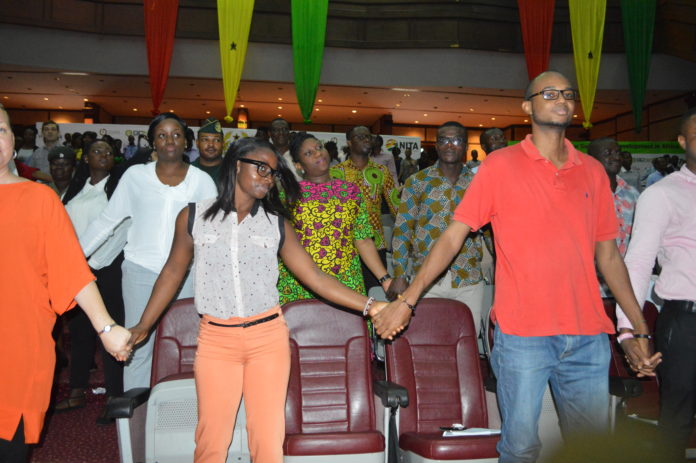 By Mary Mwendwa
Accra , Ghana : A recent open data conference held in Accra Ghana strongly pointed out how the realization of sustainable development goals depended on open data.
The conference, dubbed Open Data for Sustainable Development (AODC ) 2nd African Open Data Conference brought together over 800 delegates from all sectors of development.
Speaking during the opening ceremony, Jeane Holm one of the conference organizers urged participants to critically think about data that is usable and accessible.
She further said, "Open data and content can be freely used, modified and shared by any one for any purpose."
The conference further handled critical areas in open data:
-Why is data closed when innovation is using data.
-Challenges faced when trying to make open data available.
-Big data.
– Policy.
– Capacity building.
Ghana President, Nana Akufo –Addo , during his speech, confirmed how his government was determined to make open data available to the citizens.
He, however, emphasized on the need to educate people to improve data literacy.
"Open data must work in Ghana," He said.
Similarly, Ursula – Ekuful  Minister of communications in Ghana noted that economic transformation through the use of ICT is becoming a norm.
"Data has become a commodity with major social economic value, with now growing smart connections, the growth of data is expected to grow too. "She said.
She further said that Africa was still not doing well in harnessing data and therefore working in silos must change.
Media was also cited as an important tool to embrace the use of open data by doing objective stories that promote development agenda.
Winnie Kamau , President, Association of freelance Journalists in Kenya said that there was needed for continued training among journalists to familiarize them with the use of data tools.
"Many journalists in Africa are interested indata, but at times they face a challenge of training and therefore we call upon partners to help in this area of training."
The one week conference was sponsored by Godan, Hivos, UNDP , IDRC among others.