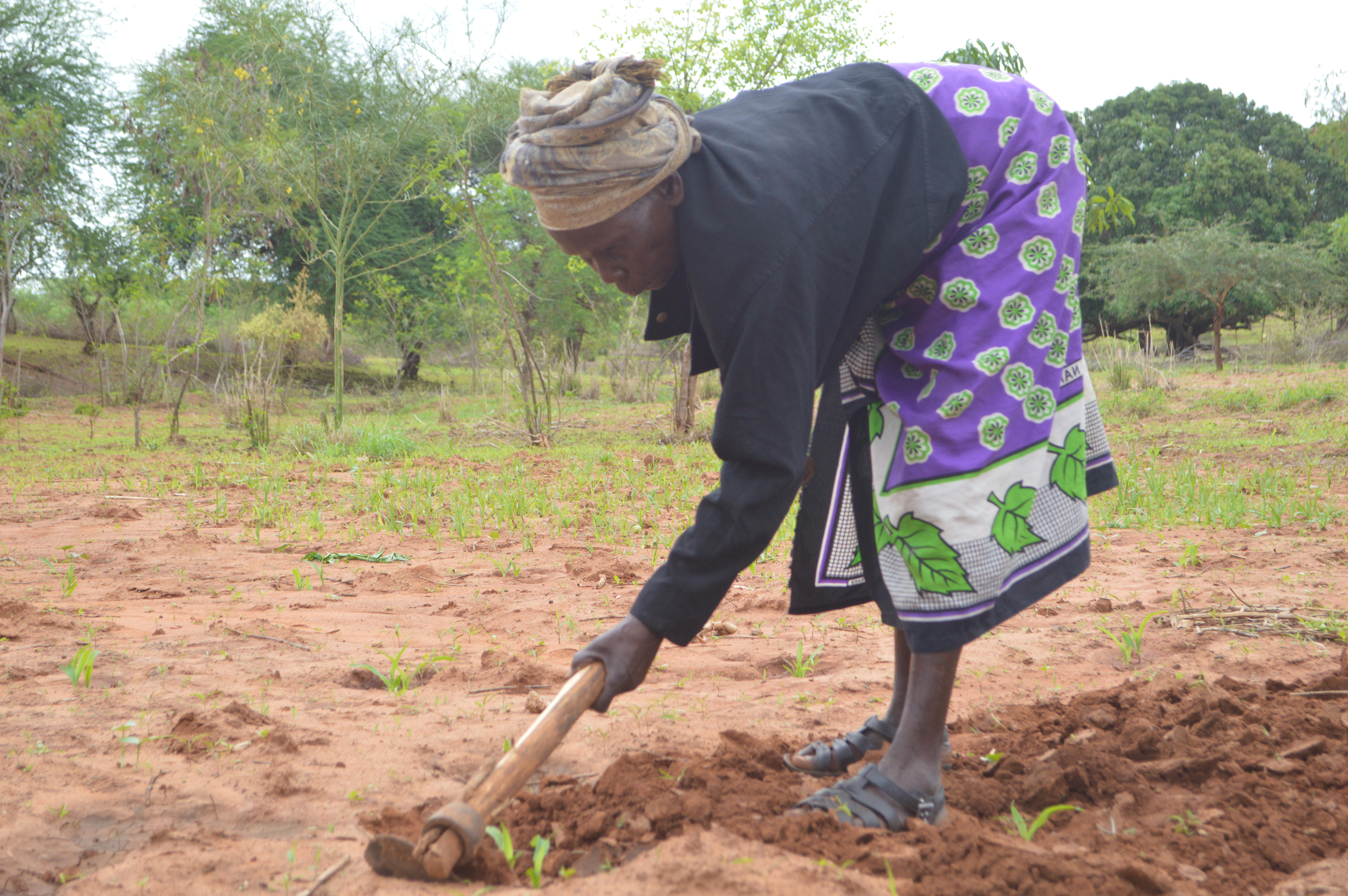 By Mary Mwendwa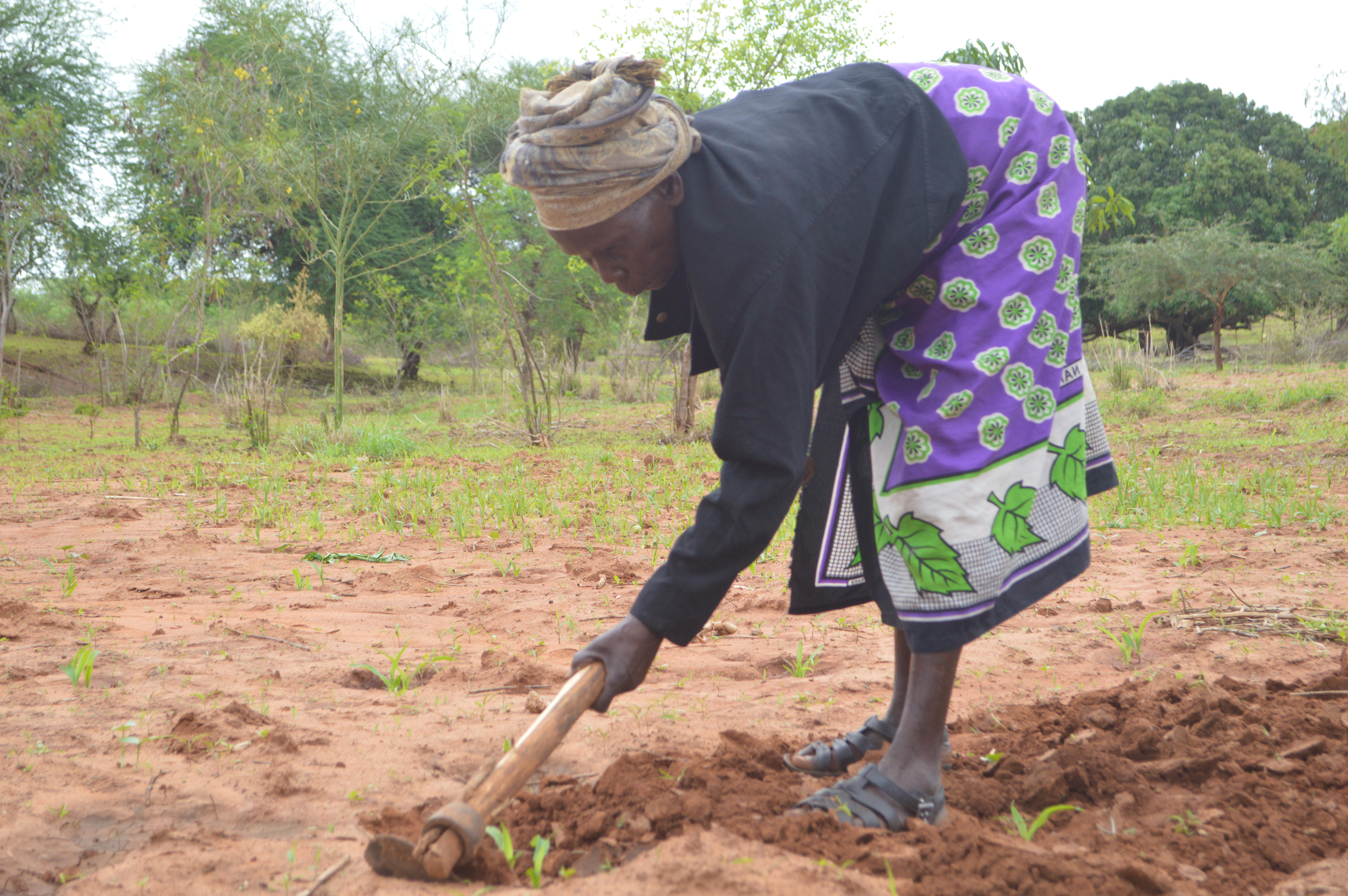 Ann Mukui Kisilu is a mother of five and a grandmother, at 70 she has seen how  the adverse effects of climate change bring havoc to the important role women play in food security over decades.
At her remote village of Vote Ndatani in Mutomo District in Kitui County, confessions of such women are common.
Her homestead which has three small semi-permanent houses stands at an expansive farm where a seasonal river Nzeu passes. She also lives in the same compound with her eldest son and grandchildren.
Her farm is still wet with patches of water in some areas, It rained a day ago and signs of heavy clouds on this particular day dot the sky, the farm is cultivated and signs of a  former very dry spell are evident here.The family's only five goats are feeding on husks from acacia tree fruits under a shade.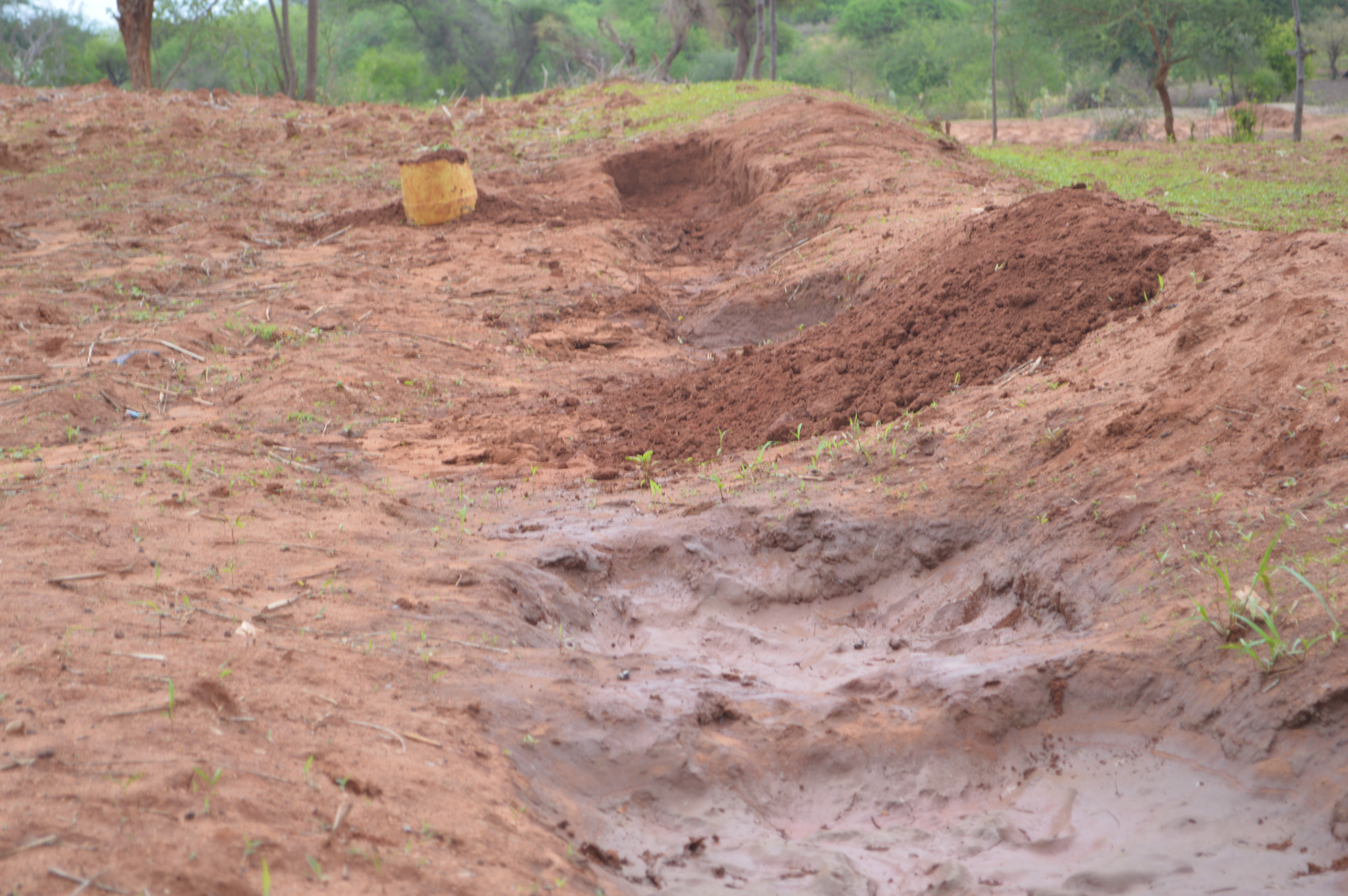 Ann who only speaks Kamba language , misery .a local dialect in Kitui County narrates how she has seen the drastic and shocking changes in weather that have seen some of her fellow community members limisery.Through a translator, her son Kisilu Muasya, she first praises how the climate was good when she was a young girl in her early teenage."Life was so good when I was a young girl, there was plenty of rain, though this is generally a dry land, we used to get enough rains and we had food, there was no diseases and life was enjoyable."
She points out how  during her middle age the role women played in agriculture and food security."Women were in charge of seeds, they were the ones who picked seeds and stored them for the next planting season.Women were in charge of granaries, they preserved food and generally were in charge of food consumption at the household level.I used to have a granary where I  where I stored sorghum, millet and pigeon peas.After harvesting for example we used to smoke millet and sorghum and also there was a special grass made the container and used burnt cow dung as an organic pesticide.Now such storage facilities are history in this village.People no longer harvest enough to store because of no or little rains ."
She sadly points to an area in her homestead where used to have a granary.No sign of any granary exists now."That is where I used to have my granary where I kept food for the family, that is no more.Hunger keeps knocking at our doors every day." She says.
"We are no longer scared of hunger, we are used to eating small food portions."She sighs.
The important role women have been playing in food security, according to Ann has been facing challenges especially during drought and famine when the rains fail to come on time.
Ann is among the many families in Mutumo who have experienced adverse effects of climate change and are doing their best to come up with coping mechanisms to see their families have a meal on the table.
Planting of drought tolerant seeds of orphaned crops like sorghum, cowpea, pigeon peas and green grams together with other farming methods are some of the ways that people of Mutumo are using to build resilience.
An example of this is seen at Kisilu Muasya's five-acre piece of land, a son to Ann. The land is cultivated with dug terraces, efforts they are putting in place to adopting to the changing harsh weather patterns.
"Here life is tough, I have nine children all whom I have to take care of and feed from this farm which at times is difficult when rains fail to come on time or my crops are  washed away due to flooding."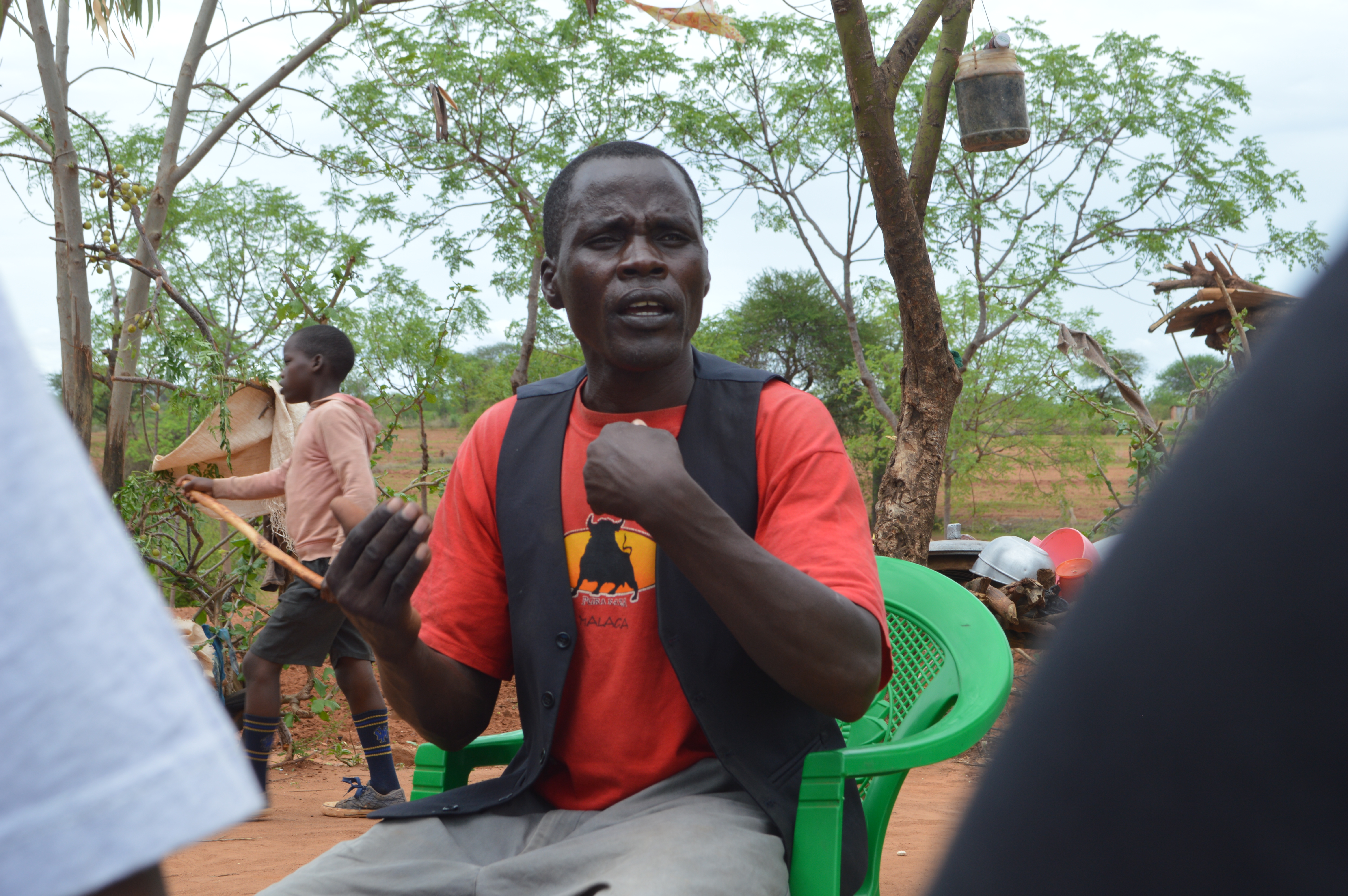 Kisilu shows how his fruit farm was recently washed away with floods from river Nzeu."This was a big loss to me, the fruits in this farm were for my family , now i have nothing, they were all washed away."
He  narrates how he got a training in forestry , a training that took him one and half years and has seen him become  a technical farmer and a role model among his community members in Vote -Ndatani village of Mutomo.
"Before I got this training way back in 2002, I used to do farming through consultations from other farmers who purely relied on indigenous knowledge .I used to get seeds from stores with no knowledge of whether they were genuine or not.Mine was to plant and wait for the rains , in this case if the rains failed i was a hopeless man full of devastations that really affected my family."
Kisilu works closely with several farmer groups in Mutumo where he trains them on how to do smart farming for better yields in the unpredictable climate.Mutomo is generally arid and it receives little rainfall hence drought resistant crops like cowpea, sorghum, millet , sweet potato and cassava come in handy.I work with over 300  farmers whom i teach how to rear poultry, kitchen gardening other ways of sustainable farming."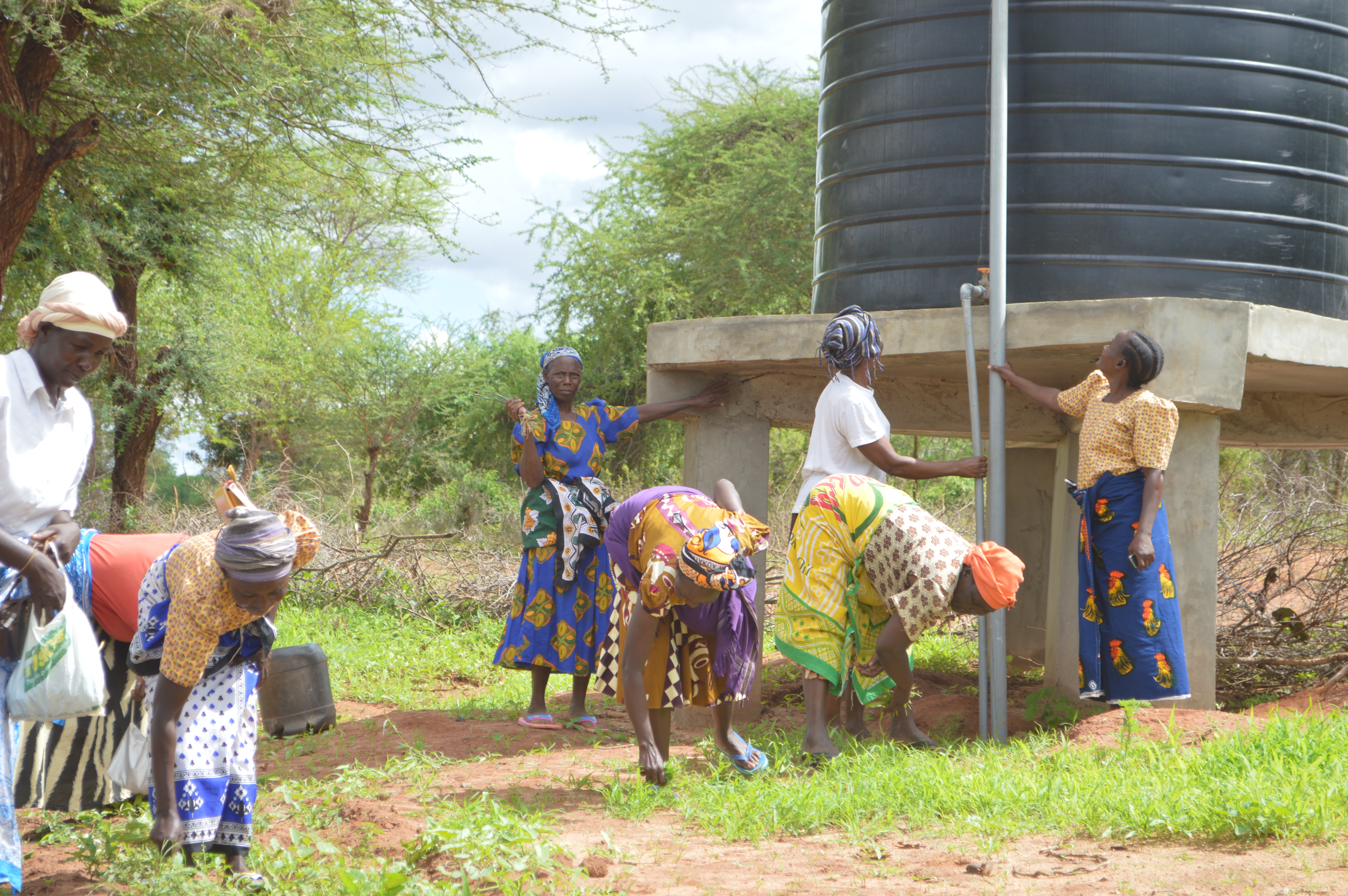 According to a recent study by world Bank -Unbreakable : building the Resilience of the Poor in the Face of Natural Disaster , the report recommends poor people to be targeted with disaster risk reduction interventions such as dikes and drainage systems that would generate lower gains that would avoid asset losses but larger gains in well being.The report further reveals how natural disasters  that have brought effects of climate change  keep or move people back into poverty hence reason why it is hard to eradicate poverty. Mutomo is an example of where people are struggling with poverty due to shocks brought by poor weather conditions.
Kisilu cannot ignore the fact that women have a big role they play in food security."I work with several women groups here in Mutumo, one of the groups I work with is Kwoola Mathina Self – Group where women have come together and are using methods like irrigation and digging trenches in land to help reduce on water loss in the farms.Most of these women i have trained them on how to build resilience by using some of the smart agriculture farming methods.
Kenya being one of the few african countries that have a climate change law, there is more to be achieved than what is on paper.The law clearly stipulates what needs to be done in climate change adaptation where support to those affected by climate shocks both financial and around capacity are critical.
Fredina Mwende, widowed and a mother of five  aged 39 at Kongo Village  carries another example of how women are using improved seeds and digging terraces to help retain water at her farm.She explains  how things have changed over time ."Long ago we used to have enough rain, I can recall like ten years ago things were not as bad as they are now.I used to have lots of livestock now i have only seven cows and ten goats.Iam a member of Kongo Self – Help Group where we have been trained on how to plant using seeds that are drought resistant and also planting trees to reduce on carbon emissions which I hear are contributing largely to the changing climatic patterns.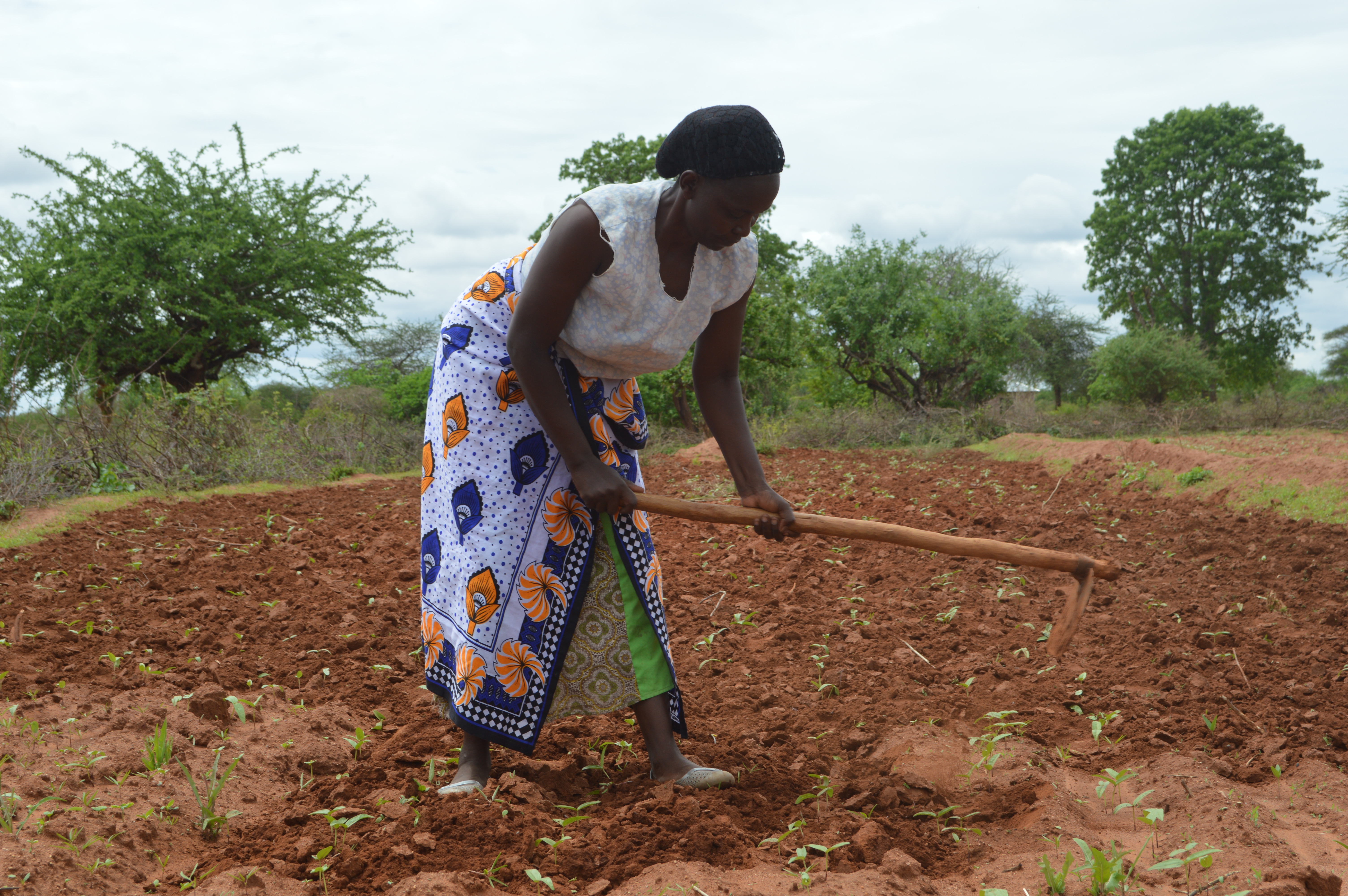 Fredina says that as a widow things get tough for her because she has to fully support her family alone ."I used to depend entirely on my husband but after his death things changed and i had to look for ways to survive feed and take my children to school.Through farming using methods that are resilient geared iam able to feed my family.I now plant cowpea, green grams and sorghum which i keep for my family and the surplus i sell at the Kongo centre where i have a small shop that sells household items.
According to  Layla Liebetrau , Project Lead, The human Right to Food initiative, Heinrich Böll Stiftung,"We recently started a project through a program -The Human Right to Food Initiative (HRFI)  one of its  main components is to have  creative communications campaign which work to highlight the role of women – particularly those who experience chronic food insecurity – in the production and distribution of food in Kenya."
Layla further says they are working with a project partner called GROOTS (Grassroots Organizations Operating Together in Sisterhood) in Laikipia County, on an actor's mapping exercise with the aim of supporting the county to establish climate-sensitive development plans.  "Key to the success of this project, is recognizing that despite disproportionate challenges that women may face, they are key agents in changing agriculture and food systems to be able to adapt to the adverse affects of climate change."
Queen Katembu,Head of Unit, Gender and Human Rights, FAO says how women are much affected in terms of food security yet they account for the biggest laborers in Agriculture sector."During the recent Cop22 Marrakech 2016 in Morocco, food security was on top agenda and it is important the role women play in that sector not to be ignored and efforts to reduce their vulnerabilities to climate shocks need to be strengthened."