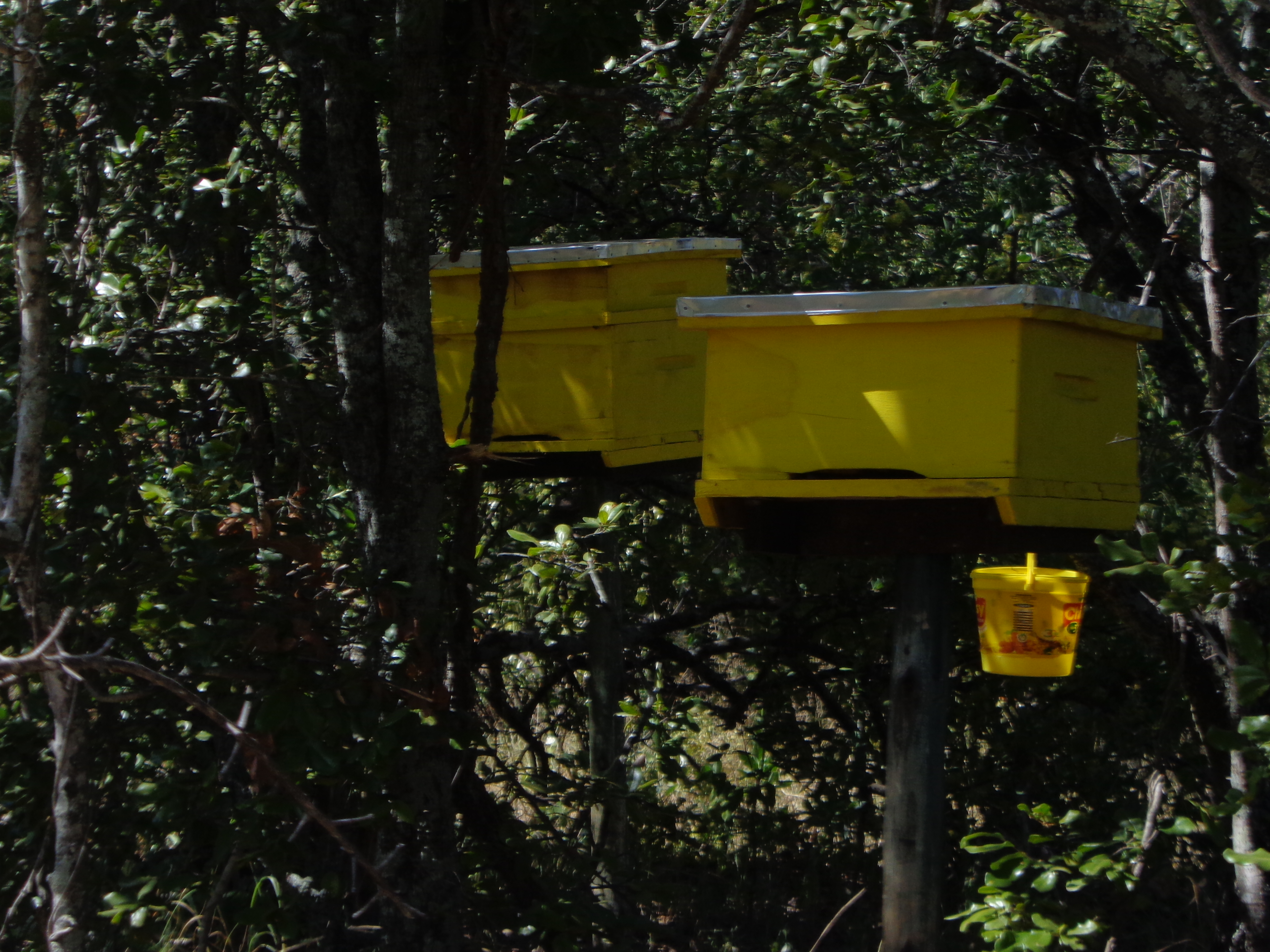 By Mary Mwendwa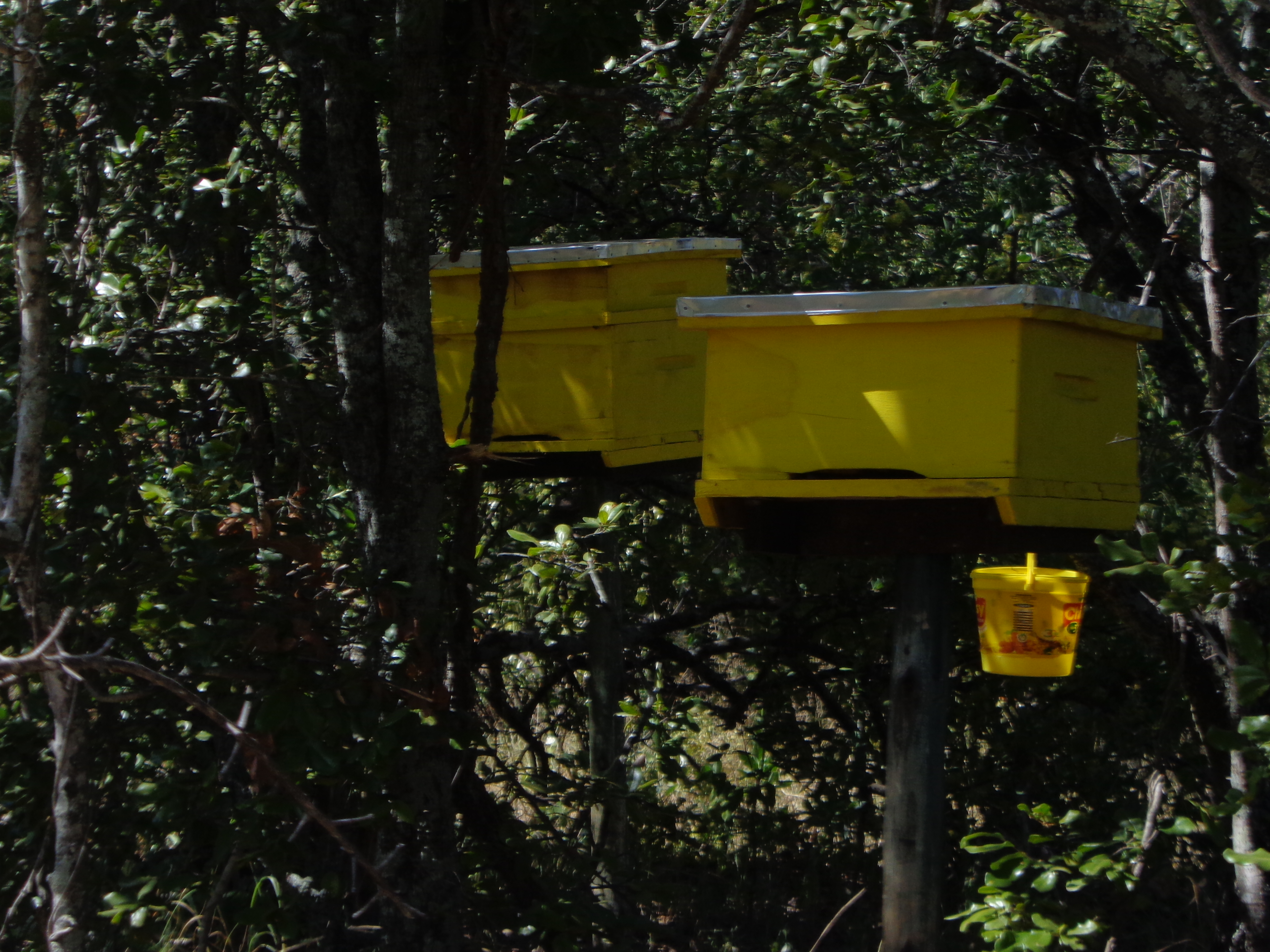 Langstroth hives are now gaining popularity in the dry region of Kitui where beekeeping has been an economic activity for a long time.
At Itiku Village, Catherine Kisumbi , a mother of three cannot hide her joy for this new innovation.
Beekeeping using the Langstroth hives has proved a better way to improve on honey production.
As a chair lady for Itiku Beekeepers she shares her success story and how in general beekeeping has proved to be an activity that can withstand the harsh weather conditions in their region.
Catherine narrates her story, "I have been keeping bees for a long time using traditional beehives. This type of beekeeping had so many challenges especially during harvesting because the logs are placed high on trees ladies cannot climb and those who climb end up with fatal accidents at times. I was introduced to modern beekeeping by an Italian organization, European Committee for Training and Agriculture (CEFA) that promotes sustainable livelihood diversification in ASAL areas through the development of commodity value chains.
Catherine was trained on modern beekeeping method and apiary management at large. "I started keeping bees without any knowledge in it. Mine was to hang there a beehive and wait for bees to come and enter it. Since l didn't have a processor, after harvesting, l sieved the honey using local methods. I had to invest in plants that flower and also to put water near the apiary during dry seasons. I have since seen a big difference after I was trained together with other beekeepers in our group."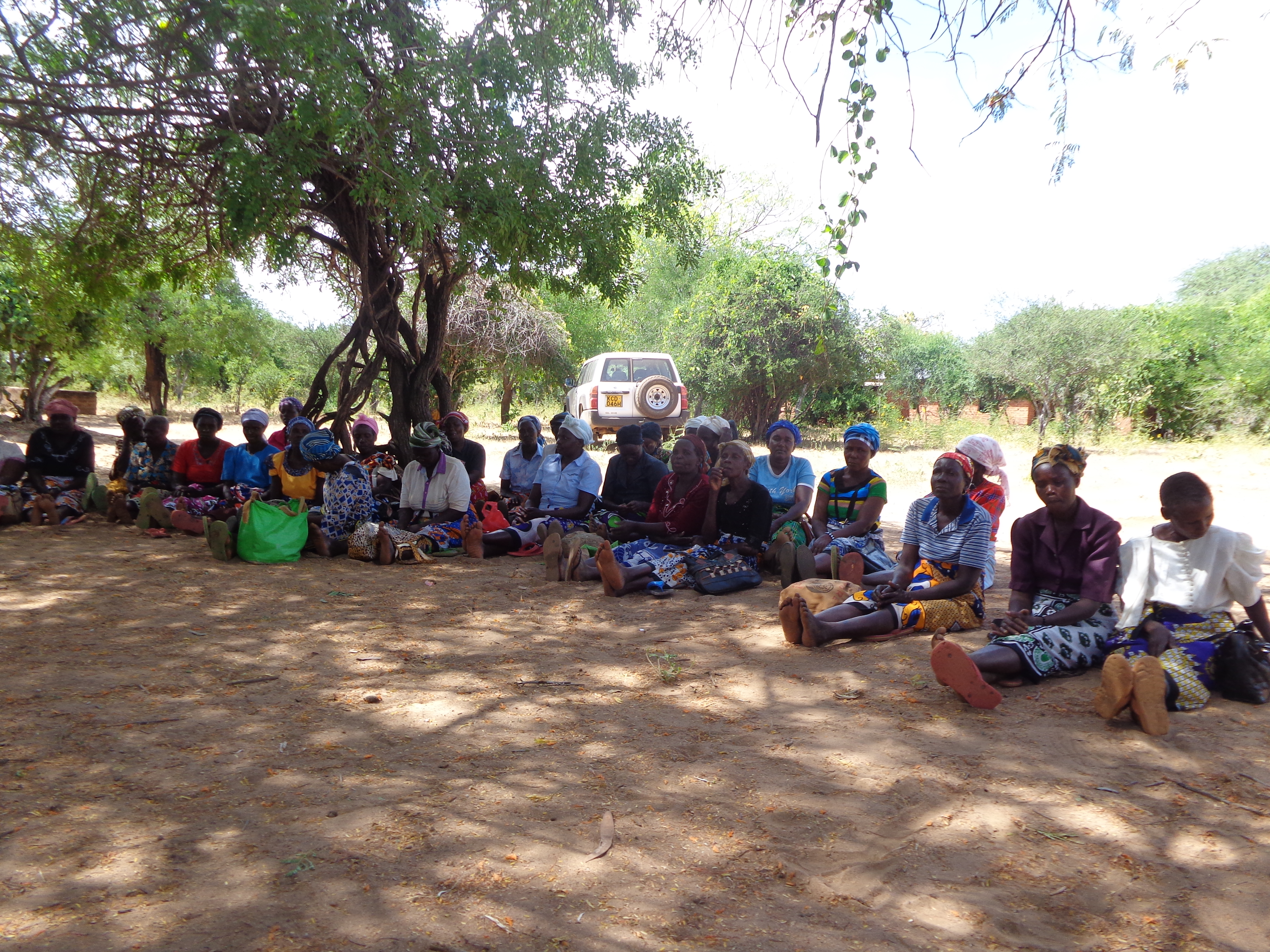 According to Catherine CEFA distributed Langstroth hives to their members who each gave 2500 ksh per hive and one for free then the money went to a revolving fund." Our group has 46 members and 22 members each have two Langstroth hives ."
According to Marco Vacirca, Livelihood Programme Agronomist,  Cefa  , through funding from the Italian government and the European Union  have been working on a project for strengthening livelihood of agropastoralists in Kitui."We work in eight locations where 5000 farmers have benefited. 2,800 farmers are planting green grams, we also have beneficiaries for sand dams are 2000 divided into 20 groups (one group per sand dams). Among these 2000 there will be 600 that we are selecting for horticulture.We target 200 beekeepers and distribute two bee hives per farmer. Each beehive costs to us about 4500 ksh and the beneficiary gives a contribution of 2500 Ksh. This money goes to a revolving fund that we are used to distributing more beehives. All these are aimed at a promoting sustainable livelihood."
Like any other business type, bee – keeping has challenges too. For farmers like Catherine, brokers who come and rip them off their hard earned profits are a thorn in the flesh. At times we get frustrated of transporting honey in big jars and resort to brokers who always steal from us.
Catherine admits; "When we sell honey to brokers they buy at 200 ksh per kilogram and when we sell to the processing plant we sell at 600 ksh per kilogram.The difference is so big but at times because of problems of transport we sell at such a throwaway price to the brokers.We hope one-day processing units will be very close to us to help cut of these brokers."She sighs.
Beatrice Kasamba shares a similar story of a revolution in beekeeping, she says she started beekeeping back in 1984 when she was young. I used log hives for a long time and I could not quantify how much I could get after a harvest.I used to get varied quantities of honey but now I am assured I will get a good harvest with the 27 Langstroth hives that I have.
"Although not all the hives have bees but the ones I will harvest from promise a good yield."She says.
Cornelia Orwa, an officer in charge of Bee – keeping Cefa notes how Langstroth hives have turned out to benefit for beekeepers in Kitui County." These types of hives improve production of honey and highly recommended in regions where people venture into beekeeping. I have trained many of the farmers on various ways of improving honey production. We work in eight locations in Kitui County and five farmer groups where we target 200 farmers. We sold each hive which costs 2500 ksh and  one extra hive to each farmer. This Langstroth hive produces 10 kg of honey per hive and therefore a farmer is able to fetch good money if they access the right markets."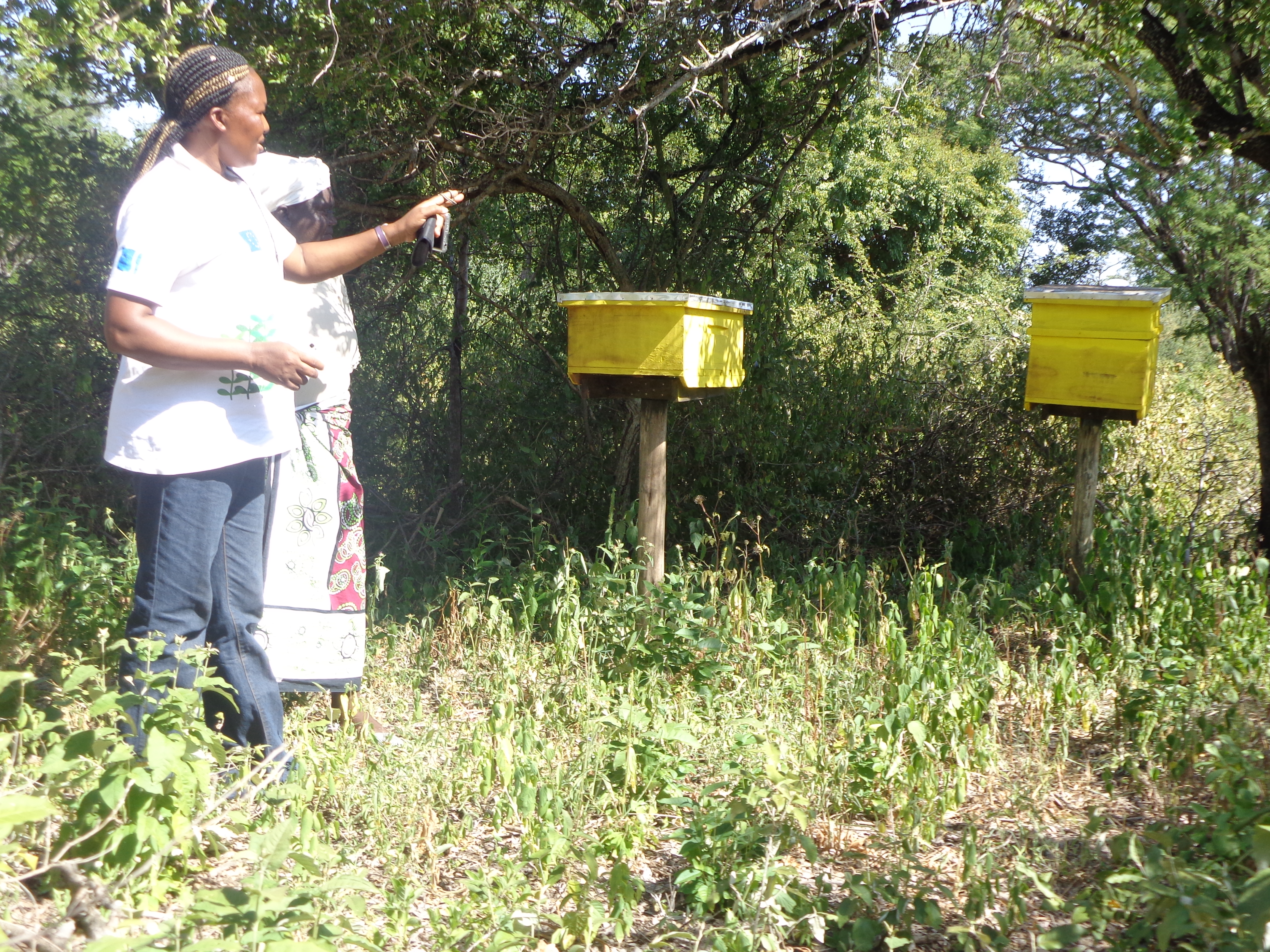 Orwa says they are expecting the first harvest after they started working with farmers on beekeeping. We started working with farmers in 2016 and we have been training them on; Introduction to beekeeping, Apiary management, Apiary inspection, Aspects of harvesting honey, transportation of honey and we have linked them to processors because many of them do not own honey processing machines. Processing is done at Zombe where the county government of Kitui has placed one processing plant in Zombe   other two are in Kaliku and Endau.
Beatrice who now has knowledge on bee –keeping says how bees are very sensitive insects. Bees need clean hives and need flowers next to them to collect nectar.I have learned that modern bee – hives are clean and easy to access for monitoring purposes, unlike the log hives.
Bees are known for the critical role they play in food security, Many fruits and vegetables are pollinated by honey bees, such as broccoli and squash, apples and almonds.
Pollination is not just important for the food we eat directly, it's vital for the foraging crops, such as field beans and clover, used to feed the livestock we depend on for meat.
The vitamins present in honey are B6, thiamin, niacin, riboflavin, pantothenic acid and certain amino acids. The minerals found in honey include calcium, copper, iron, magnesium, manganese, phosphorus, potassium, sodium and zinc.
Manganese, for example, helps the body form connective tissue, bones, blood-clotting factors, and sex hormones. It also plays a role in fat and carbohydrate metabolism, calcium absorption, and blood sugar regulation. Manganese is also necessary for normal brain and nerve function.
HONEY FACTS & NUTRITION
There are over 25,000 species of bees worldwide.
An adult worker bee's lifespan is about 45 days during summer months.
A typical Bee colony consists of 30,000 to 60,000 bees.
Male bees are called "Drones" and they do not have stingers, their only purpose is to mate with the queen bee.
A queen bee can sting multiple times without dying.
99% of the bee colony is made up of female bees known as worker bees.
The average honey bee's wings flap over 183 times per second.
Bees have an excellent sense of smell which allows them to find their hive.
Honey Bees actually dance when they return to the hive to tell the other bees where the flowers are.
Honey is the ONLY food source produced by an insect that humans eat.
Worker honey bees transform the floral nectar that gathers into honey by adding enzymes to the nectar and reducing the moisture.