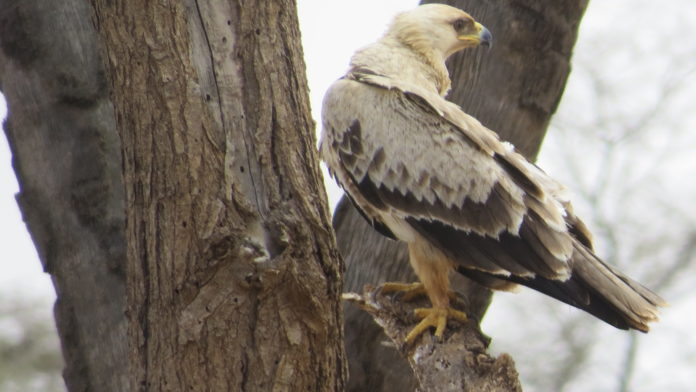 By Mary Mwendwa
Residents of Makongeni, a densely populated suburb in East of Nairobi, Kenya- had no idea that one day they will host an eagle from a far land like Russia.
Many believe that birds which they see are only from Kenya but on this fateful day a visitor unknown to them tagged with a ring and a flag landed.
The bird, which looked tired fell near the gate of Makongeni police station where the residents decided to take it to the police for further identification.
"It was strange to us to see a bird with a ring on the leg and also with a flag, that made us realize it not just an ordinary bird but may be a bird on a research project." One resident recalled.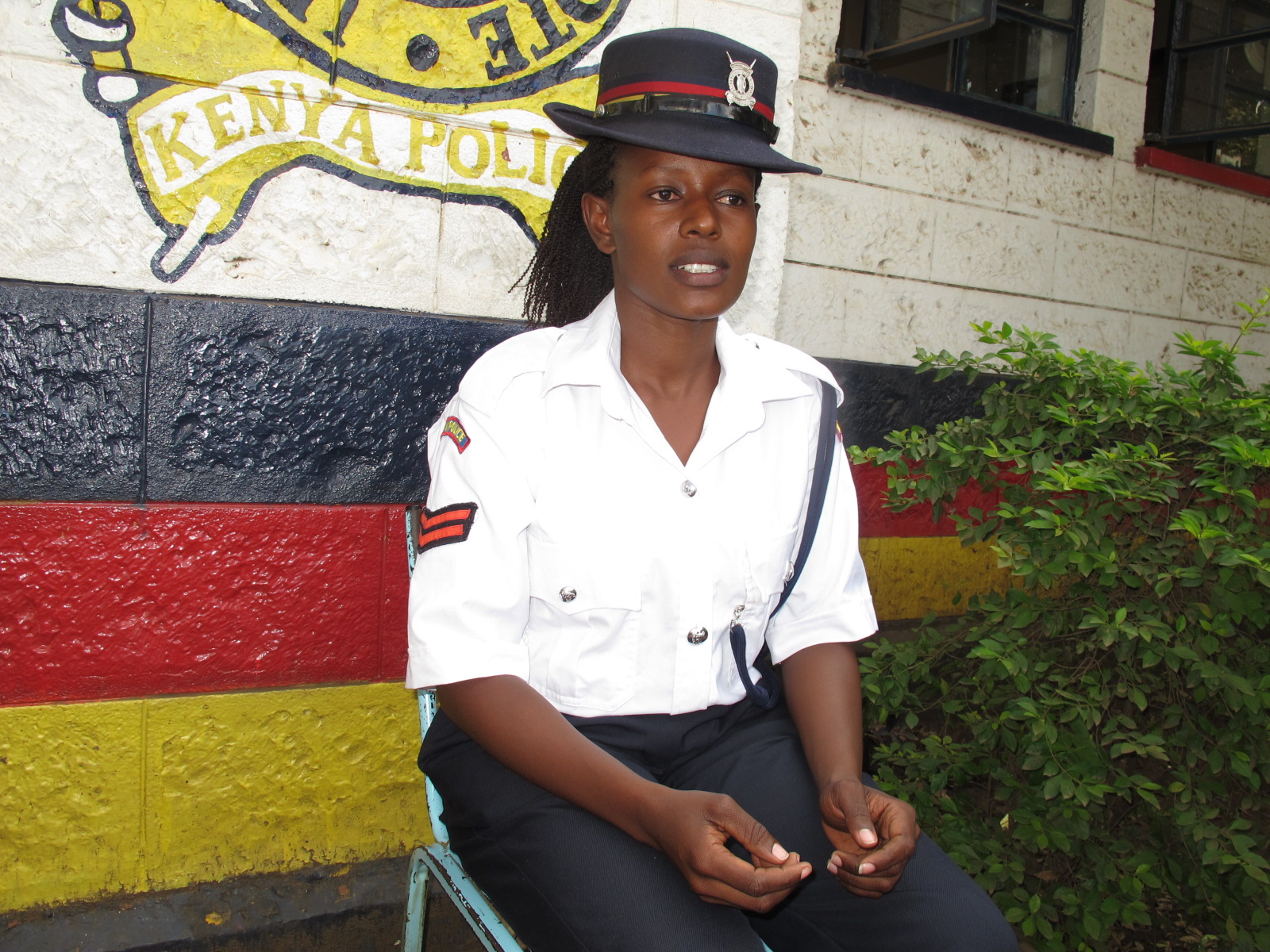 At the station, the bird was received by Corporal Gladys Gathogo. "I was on duty around 6 pm 22nd January 2015. The bird fell at the gate. I did not know at first what exactly had fallen, I saw two men collect a big bird and brought it to me. The bird looked very tired. To me this was not a normal bird because it had a ring and two tags on the wings. I quickly thought of KWS and called them to inform about the bird. They responded and came to pick the bird. I recorded the incident in the occurrence book (OB)."
Peter Mutoro, Ranger from Problem Animal Control confirms going to Makongeni Police station where he picked the Stepple Eagle and transferred it to the ornithology section. "As you know any animal found by the public the first people to contact is usually the Kenya Wildlife Service (KWS). We do not deal with issues of snakes and birds, National Museum of Kenya handles that."
Officer Commanding Station (OCS ), Makongeni Police Station, Nelson Maasai says, the ring made the bird look strange. "I am proud of the officers who took the initiative to call KWS team. It was a small kindness but big impact on conservation. As a station, we were happy to have been part of the rescue team to save the bird."
At National Museums of  Kenya (NMK) the eagle was received by Titus Imboma, the Research scientist, and Ornithologist. "We received the bird and were able to identify and called the late Sarah Higgins who had a bird clinic in Naivasha to come pick and make it comfortable."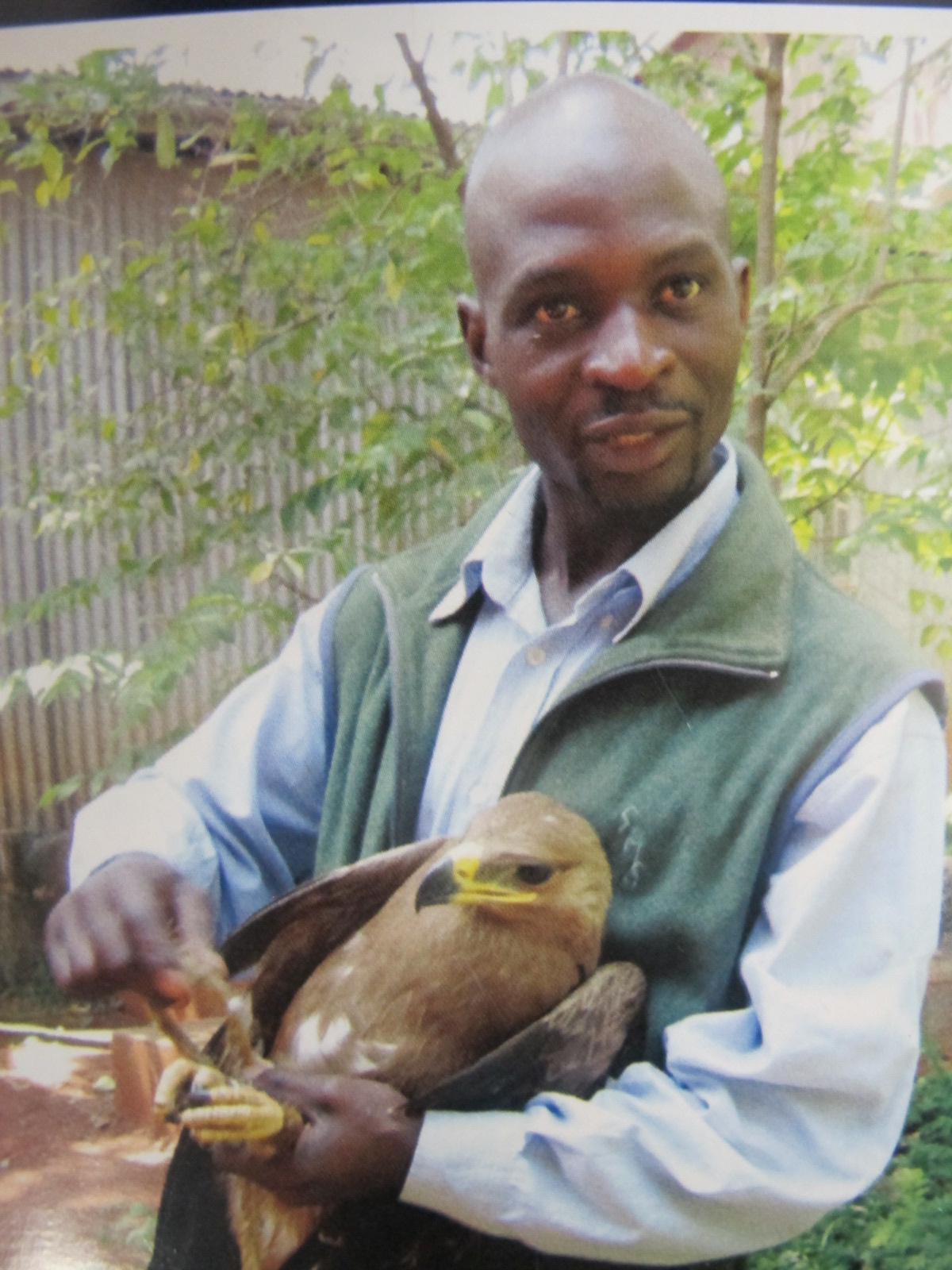 Imboma confirms; "The bird had a metal on its leg and white tags on both wings. The ring had inscription 'AA 22 17 MOSKVA 'revealed that the raptor was ringed in Russia. The ring number, the species of bird and its location was relayed to bird ringers in Russia who responded with information on where and when the eagle was ringed and tagged."
It was reported that the Stepple Eagle was tagged on July 5th, 2014 in the Volgograd region (Russia): N 49.62 E 46.4, by a scientist named Valery Pimev.
The eagle had traveled a distance of 5,719km approximately for three months.
Every year, thousands of Eurasian migratory birds leave their northern breeding places for southern breeding places from their wintering grounds in Sub – Saharan Africa.
Different groups of birds including ducks, waders raptors, and passerines, make these annual trans – continental migrations, covering thousands of kilometers between their breeding places and non-breeding grounds. In Kenya migrating birds start arriving as early as September. In March they get ready for long flights to where they came from.
Professor Julius Gordon Tanui, Director-Partnership Business Development & Community Livelihood at Kenya Water Tower Agency says there's an alarming rate of the destruction of water towers and this has affected the birds in a big way.
"It has dislodged many of them, they have moved or rather change the location, and this poses a big challenge Tanui explains, adding  "These birds are majorly a tourist attraction in our country, as Kenya water towers we are basically tasked with conserving and coordinating  rehabilitation of ecosystems."
Prof. Tanui says that they need friends to help embrace government support and other partners to help in the restoration of the habitats.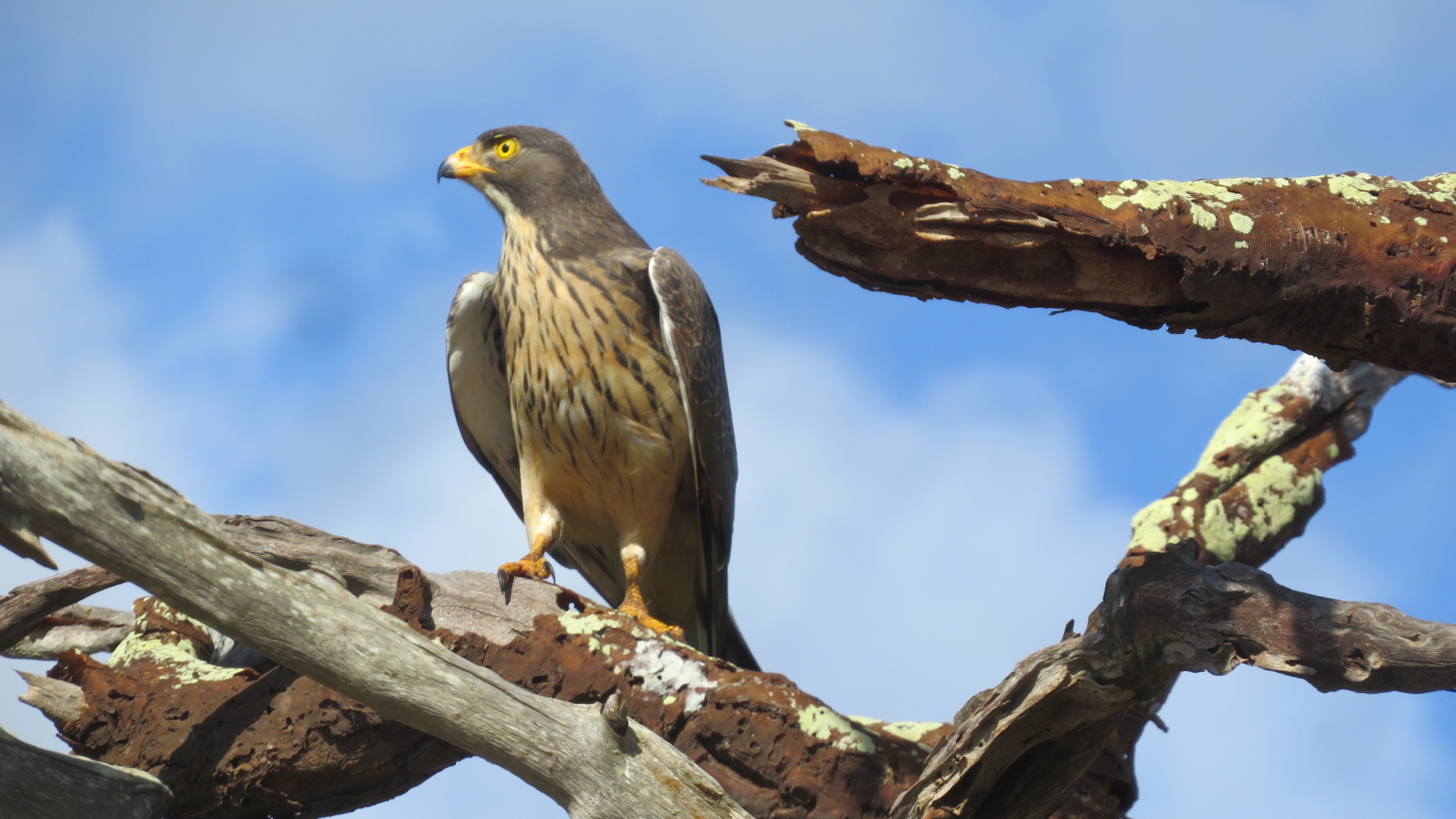 "Majorly, the birds are about tourism, because there are species that you might not see them elsewhere but are in the Tropics, majorly in our regions. They are major tourist attraction-they come to observe in their sanctuaries, "Tanui adds.
He notes with a lot of concern "Unfortunately, these same sanctuaries are the ones which have been encroached and destroyed and that means when  destroyed, habitats for birds disappear, these birds are no longer in their homes."
Adding "What Water Tower is doing now is to help conserve and rehabilitate water towers. There are areas we are planting trees that can grow quickly, for example,  bamboo. As we improve rehabilitation process in the sanctuaries we are seeing even new species of migratory birds coming in the country."