By Lilian Museka
Akumu* 38 has been working as a househelp for the last four years. She was forced to leave her matrimonial home after her husband violently abused her for allegedly not being able to have children.
10 years ago, Akumu was happily married to her then very humble husband who had promised to love and take care of her after fulfilling the traditional vows in the presence of parents from both sides. The two settled in Funyula Subcounty of Busia County.
"My ex-husband was a great farmer and I was selling second-hand clothes at a local market. We had enough to sustain us and we planned to have a baby as soon as possible. Unfortunately, on several trials, I was not able to conceive,' She narrates.
The marriage lasted for one and a half years after which pressure from the man's family started mounting when the baby was not forthcoming. "My husband turned to drinking in the name of being stressed. He would go out for farming activities in the morning and would return drunk almost midnight, shouting at me, accusing me of being barren," Akumu says sadly.
The marriage turned so abusive, moving from verbal abuse to frequent beatings every time he would come from his drinking spree. "This really hurt me as I was dealing with a totally different man from the one I knew when I accepted his marriage proposal. My greatest crime was that I could not give birth.On several occasions, I asked him we go to the hospital to establish what the problem was but he refused accusing me of being a witch. "
Akumu says she endured the beatings for two years when she decided to leave her matrimonial home.  "It was too painful because the shame that came with a woman abandoning her matrimonial home in my village was too much to bear. I hid my pain from everyone and would forge statements when asked why my face was swollen. But on that particular day when I made up my mind to leave, I woke up in the morning and ensured he had taken breakfast and left for his usual work. I slowly parked my clothes and left  for my parents' home. They were surprised to see me and suggested that we go and discuss the issue with my husband. I refused and told them I would rather die than going  back ."
Two days later, Akumu secured employment as a household after being helped by a friend. She immediately moved to Nairobi where she worked in Umoja before moving to Ongata Rongai. Unfortunately, after two years, her employer dismissed her after she also lost her job. She went back home and with the few savings began trading in second-hand shoes at a local market.
However, things took a different turn when the former husband learnt that Akumu was back in turn. He persuaded her to go back to her matrimonial home and with the intervention of her parents, she unwillingly went back.
"The first-month things were rosy and I got convinced that this time round it would work. However, I came to learn that he was convinced by his parents to take a second wife who he left at the parents' place. I was pained to find out that when he dint come home, he would spend with the other lady. When I asked him, I got my first beating after coming back. I ran back to my parents place at night and vowed never to go back." She adds
In 2016, an opportunity arose for another househelp job in Nairobi and Akumu gladly took it.
This is just one incident of the many that women are violently abused by their spouses, some with an opportunity to get help while others don't. This is also coupled with low number of investigations being conducted by relevant authorities to convict perpetrators
Despite the constitution of Kenya recognizing Gender based violence (GBV) as a violation of human rights, the crime continues to be endemic.  Article 28 stipulates that "every person has inherent dignity and the right to have that dignity respected'. Article 29C also states that "Every person has the right to freedom and security of the person, which includes the right not to be subjected to any form of violence from either public or private sources
There are other Acts including the Sexual Offences Act 2006 and the African Charter on Human and People's Rights on the Rights of Women in Africa (Maputo Protocol). Civil Societies and international development partners have also been at the far front in ensuring the vice is stopped.
The Kenya Demographic and Health Survey 2014 's statistics  show that women are more likely to experience physical violence committed by their spouse and or partner. It shows that one in every three women has suffered one form of abuse or other before their 18th birthday. Across the country, 49 percent of women ages 15-49 have experienced physical violence
Statistics from the Gender Violence Recovery Centre (GVRC), a department of the Nairobi Women's Hospital show that the total number of Sexual and Gender Based Violence (SGBV) cases reported in 2014-2015 were 3,247. The cases almost tripled from 2013-2014 to 2014-2015 as compared to the immediate year to year statistics. The GVRC notes there was an explosion of domestic violence reported during the same period from 488 in 2014 to 1,798 in 2015.
In August 2016, the nation woke up to the news of a man in Machakos who had chopped off his wife's arms for allegedly not being able to concieve. Jackline Mwende had her hands cut off by the husband but in a twist of turns, she alleged that it was the husband who was infertile.
Well wishers took up Mwende' case and she was flown to Seoul, Korea for a prosthetic limb surgery which was to assist her limbs in regaining functionality.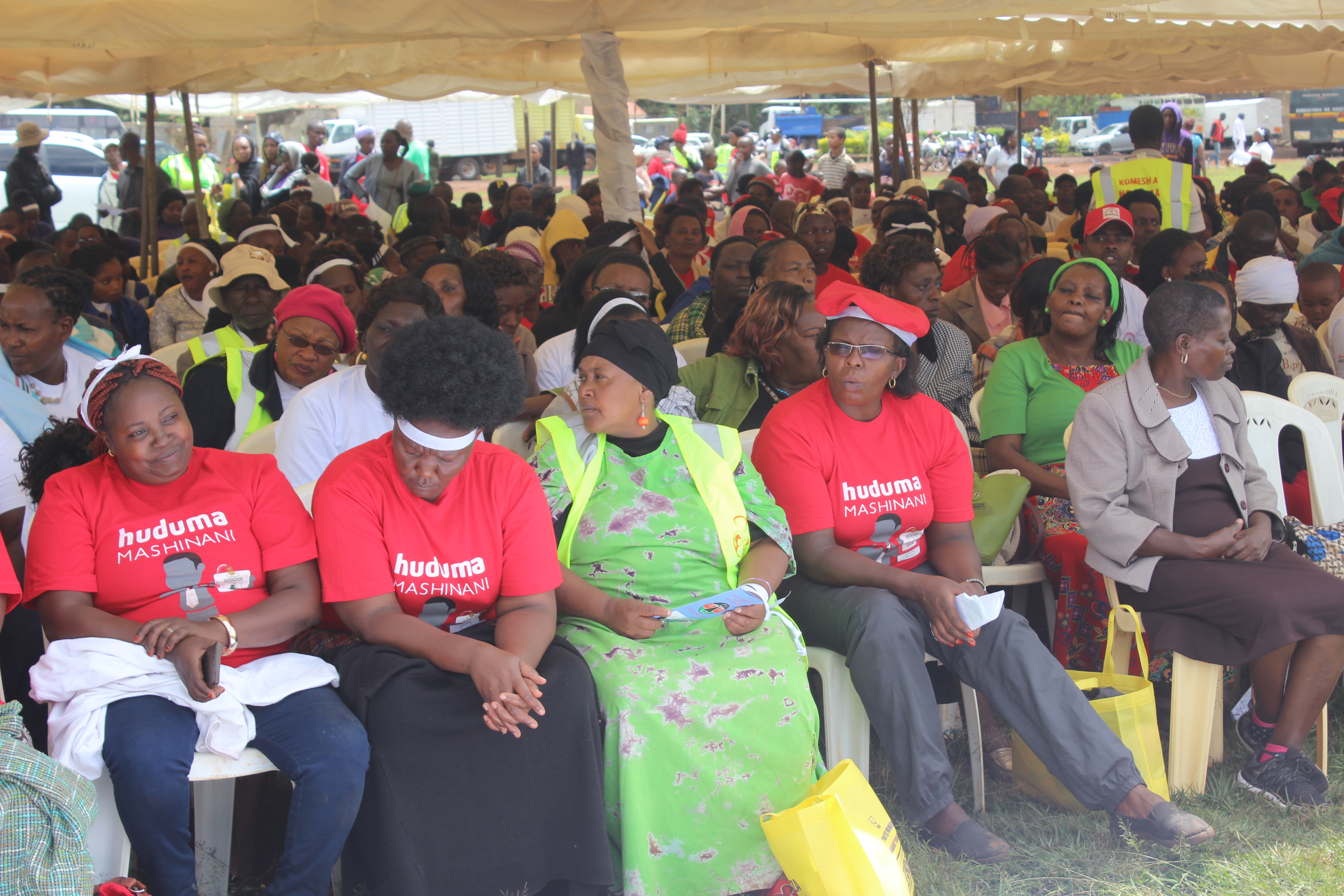 During this year's launch of the 16 Days of Gender Activism at Ndumberi Stadium in Kiambu County, Cabinet Secretary in the Ministry of Public Service, Youth and Gender Affairs released what she termed as worrying statistics, which had risen from 250 to 340 survivors receiving treatment at the Nairobi Hospital in the last four months. The helpline number 1195 had received 47,000 calls in the last five years with 47 percent being women and 40 percent men between ages 15 to 49 years.
39 percent of married women and 9 percent of men had been sexually abused with 50 percent of men admitting to having been abused by their women. She added that five out of 10 women which equivalent to 50 percent of ages 18-24 years believed that men had the moral authority to abuse their women over any reason.
The CS was however concerned that legalizing gender based violence by some communities would not only deteriorate the nation's economy but affect the individual's financial, physical and psychological states.
25th November is the International Day for the Elimination of Violence against Women. The 16 days will run to 10th December, which is the  Human Rights Day.
It is a time when the world galvanizes action to end violence against women and girls around the word.The theme for this year's celebration is From peace in the home to peace in the world: Make education safe for all. Kenya has domesticated it to From peace in the home to peace in the country: make education safe for all.
The CS called on Kenyans to end the culture of silence and condemning survivors of gender based violence. According to a report by the UN Women, 50% of the women who were killed around the world in 2012 were murdered by intimate partners or family members compared to 6% of homicides where the victim was male.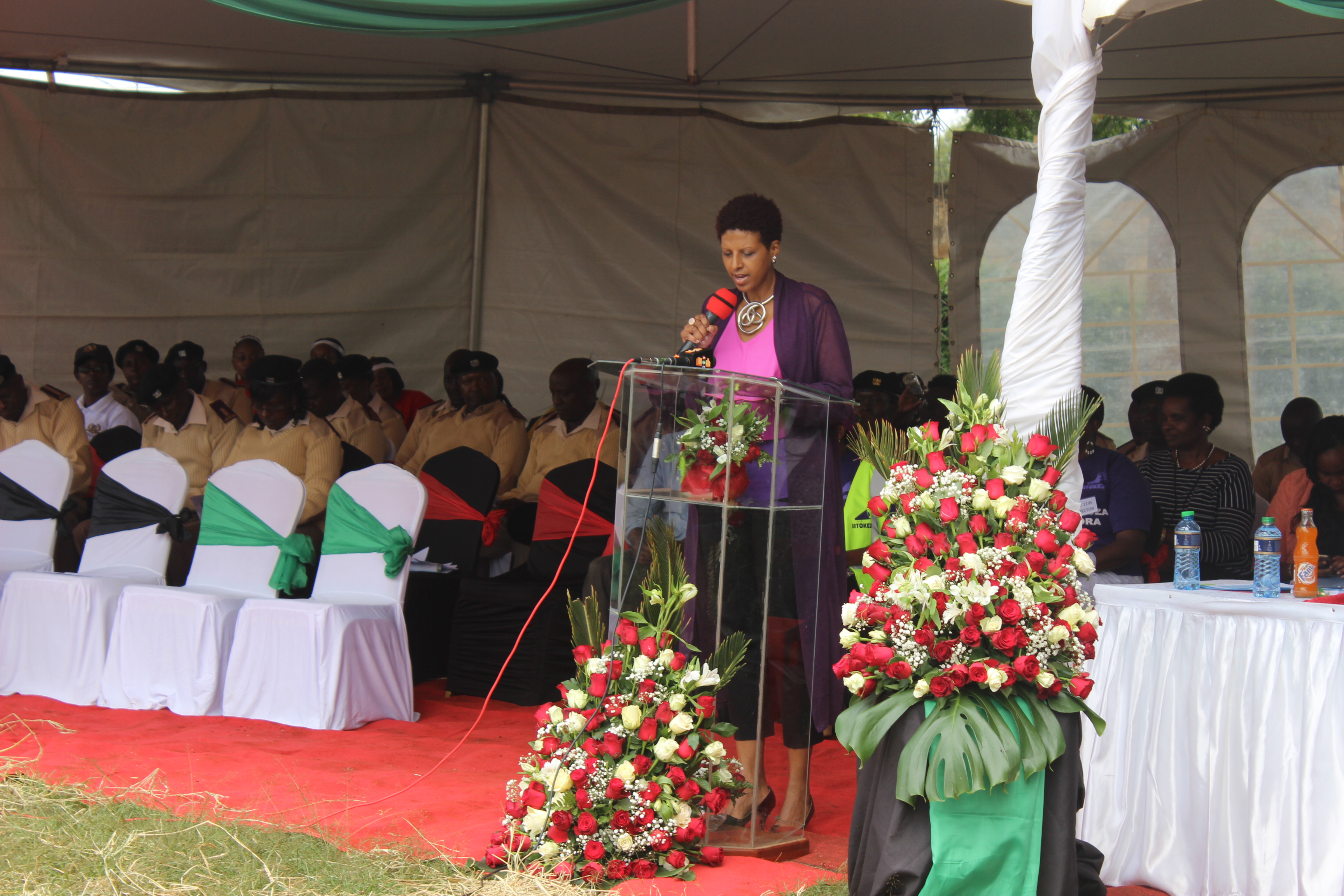 In Kenya, an estimated 20% of the women have been victims of violence in one form or another. The Kenya Demographic Health Survey 2014 indicates that rural women are more likely to be victims of violence than their rural counterparts. According to the survey, more than 50% of the women aged 15-49 years from Nyanza, Western and Nairobi provinces reported having experienced physical violence since age 15.
In attendance was the United Nations Country Director Zebib Kavuma who was saddened by the fact that gender based violence was taking place in areas that were supposed to be protection centres.
"I am saddened that Gender-based violence is taken place in areas that are supposed to protect the same people. This includes schools and homes. This is a fight that each one of us must join hands collectively if we are to win it," she said.
.