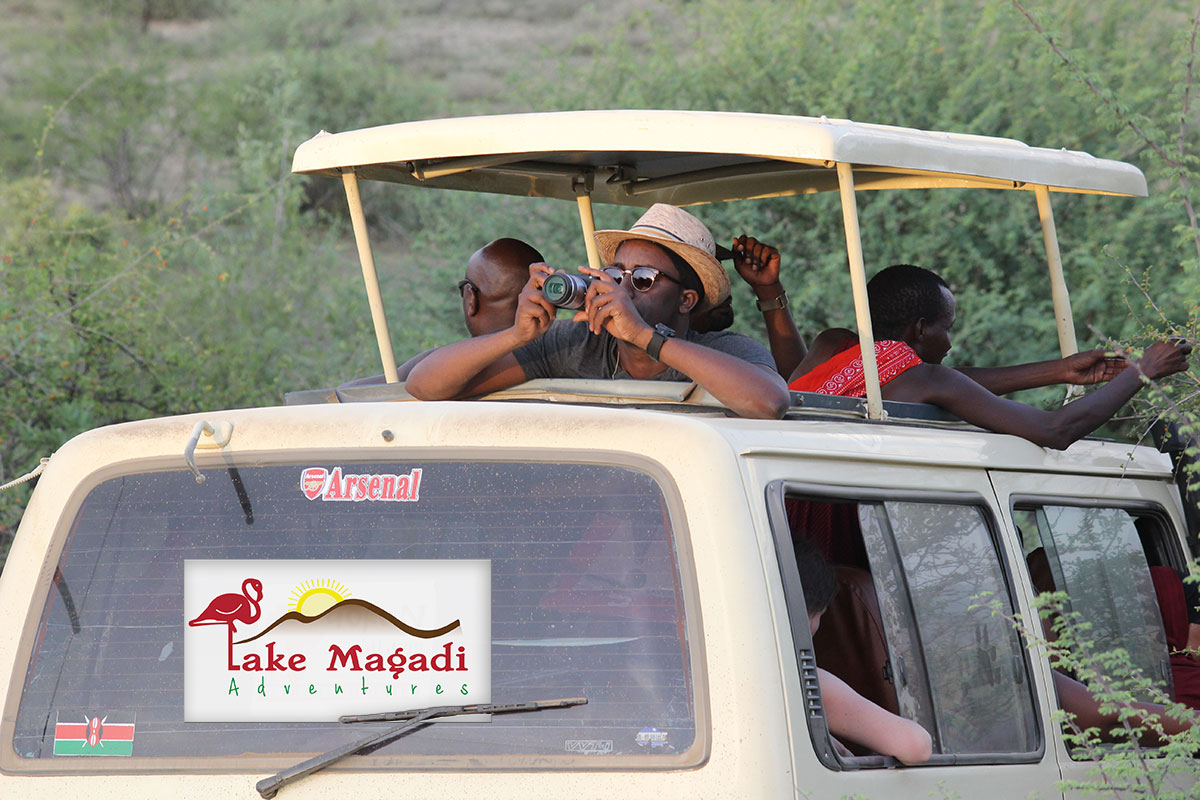 By Mary Mwendwa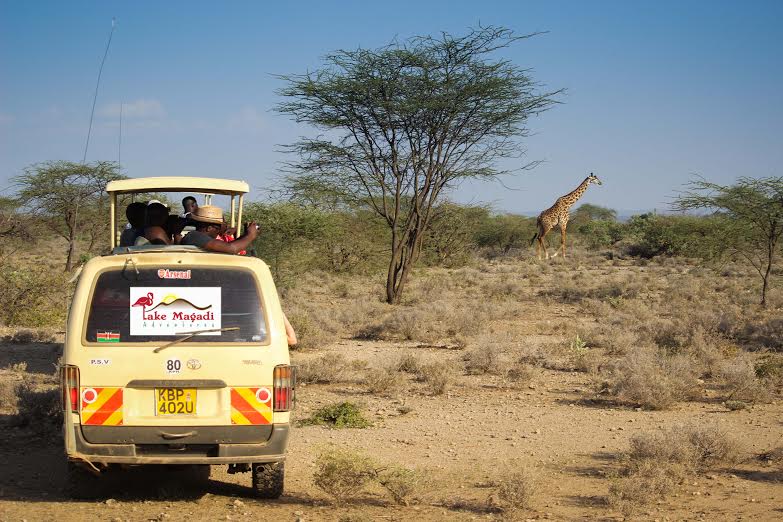 Lake Magadi Adventures is the latest place to find both pleasure and leisure. Although foreign tourists are still discovering the wonder place, for domestic this is already home.
Started barely two years ago, Lake Magadi Adventures is characterized by amazing spectacular landscapes in the vast wilderness, breathtaking scenes and Ngurumani escapement shadow.
Located 109 km in the Rift Valley Southwest of Nairobi, the capital city of Kenya, the drive leads you to heaps of mining dredges, dark patches of soda ash remains and the general view of the beautiful saline lake.
Initially, known for soda ash mining , Magadi is now famous for lovers of hundreds of types of birds and camping. To access Lake Magadi Adventures, tourists can use the road, train popularly known as Jaza Train Safari and through the air.
Bernard Karigo, the Sales Representative, Tata chemicals say travelers can enjoy an amazing fun train ride from Kajiado to Magadi. The three-hour drive of 130 km gives the guest a unique feeling of a train ride which many have not experienced here in Kenya.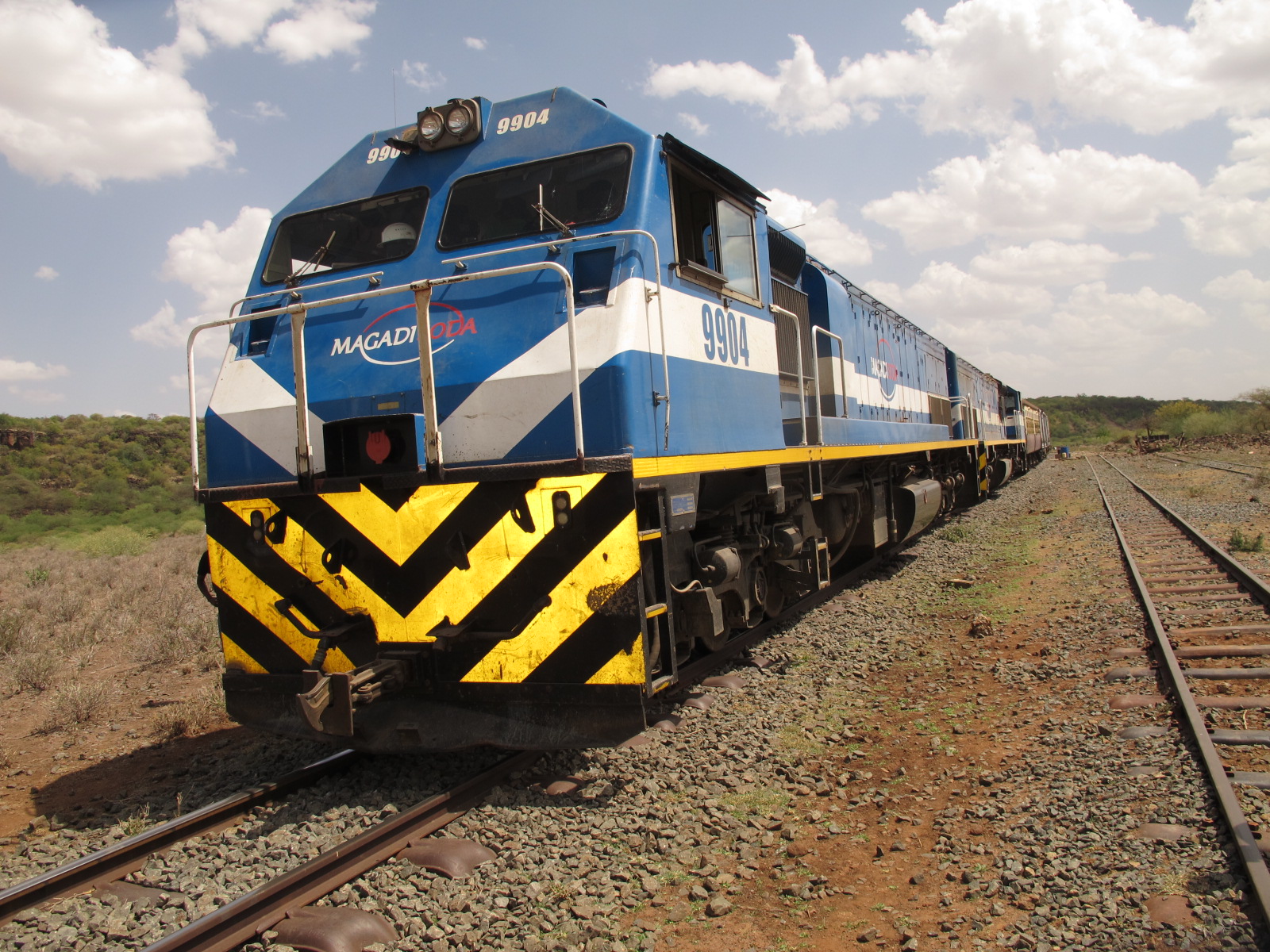 One outstanding scenery while on the train ride is the bridge made of metal steels called Kenya Marble Quarry (KMD), nicknamed after the company existed in the area. The bridge has existed for over 100 years.
Karigo explains how they have packaged the train safari for efficiency purposes. "What we look for when doing the train safari is numbers, because it is economical. Once we get more than 15 people we are set, the train, it's the main purpose is not to transport tourists but on its way back from either Konza, Kajiado or Mombasa it comes with empty wagons of soda ash, and we saw it would be a good idea to bring in tourists."
Duncan Ole Kitipa, a local tour guide confirms how with time he has become busy." I am so busy these days because we have visitors flocking Lake Magadi and therefore as a tour guide I have work to take them through tours and explain to them what they see."
"Lake Magadi is a salt Lake which is famous for many bird species especially flamingos. Here at any given time, you will not miss flamingos. For bird watchers, there are species like Baglafecht's Weaver, Montane White-eye and Ruppell's Robin-chat which are common species of birds that are seen among others. Giraffes, antelopes, zebras, wild beasts and hyenas exist too."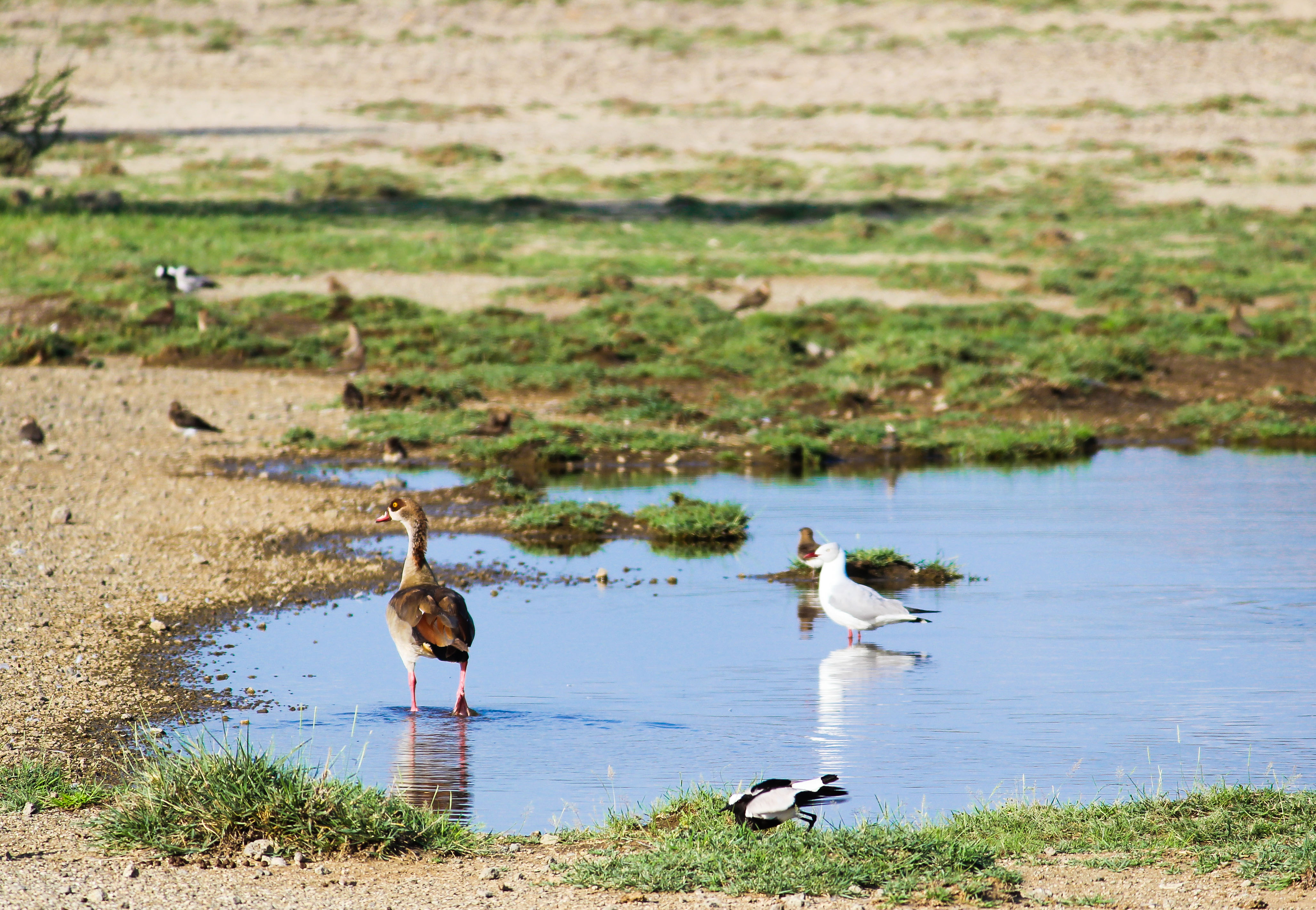 Lake Magadi Adventures idea was born out of a creative thought that Bernard Karigo came up with after he saw the tourism potential that Lake Magadi area had."We decided to come up with this idea of a safari camp when we realized that many visitors who came to Magadi had no place to sleep and relax. Generally, Magadi is a hot place and to spice up the idea we thought of the train safari for groups where people can party and bond as they enjoy the ride in the expansive area of Kajiado County."
Accommodation for guests comes in two types; four annexes and  15 units tented camps which are fitted with air conditioners. The annex rooms are self –contained with bigger beds with services of entertainment like  Dstv.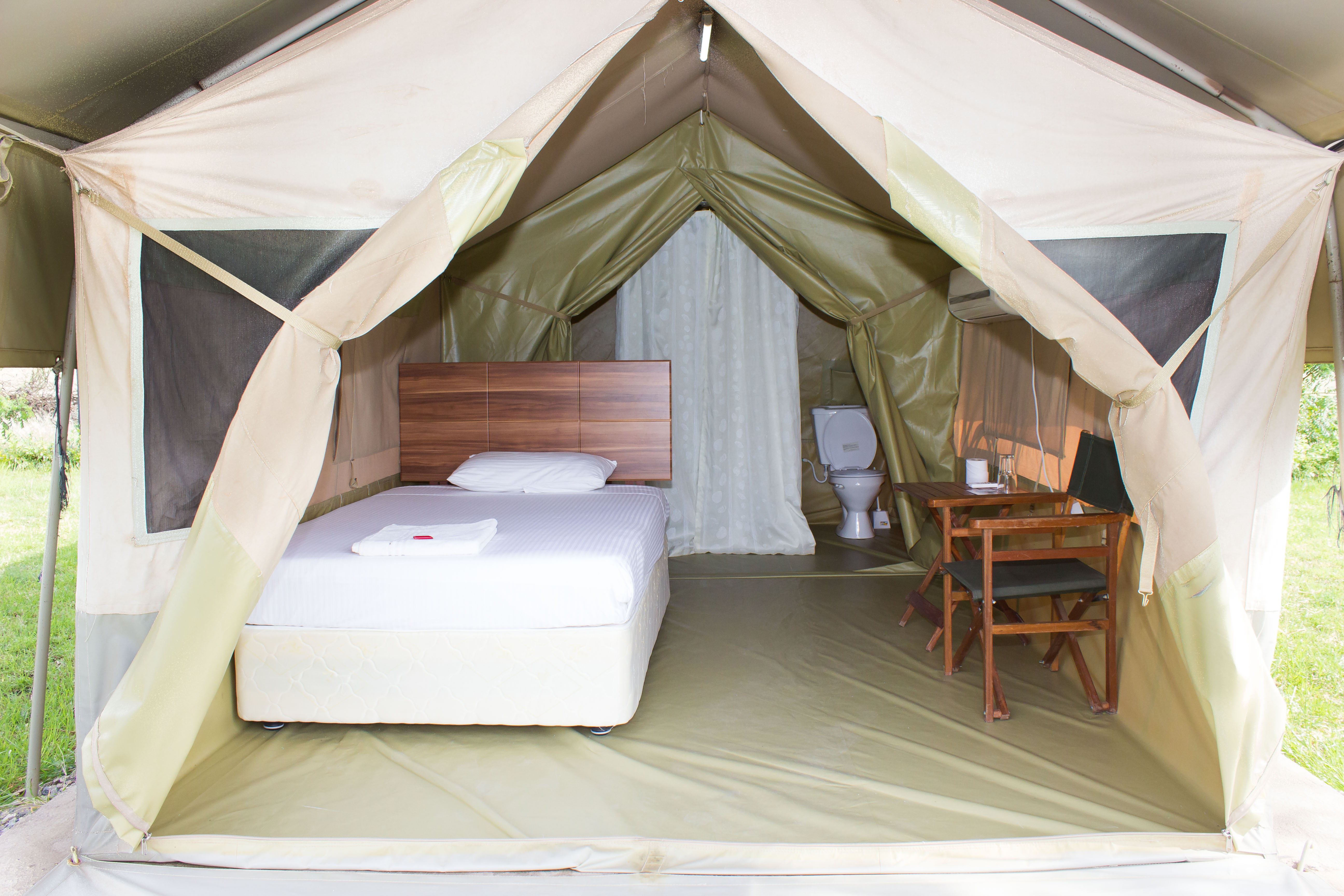 Karigo further explains how accommodation is a bit limited because of the number of tourists flocking their facility." We advise one to call and do a reservation, for example during festive we had so many people who came and found no accommodation, it was fully booked."He says.
He reveals the majority of tourists are local adding that international tourists also visit through National Museums of Kenya referrals and others avenues.
"January and February are our low season months but during high seasons like valentine's day we get so many guests, some fly in and others prefer to use road and train ride."
Other activities that guests enjoy at Lake Magadi Adventures are hiking, swimming, bush dinner and bonfire coupled with the natural hot springs boiling at about 90 degrees Celsius where steam bath and egg boiling are done.
For bookings visit; http://www.lakemagadiadventures.com/