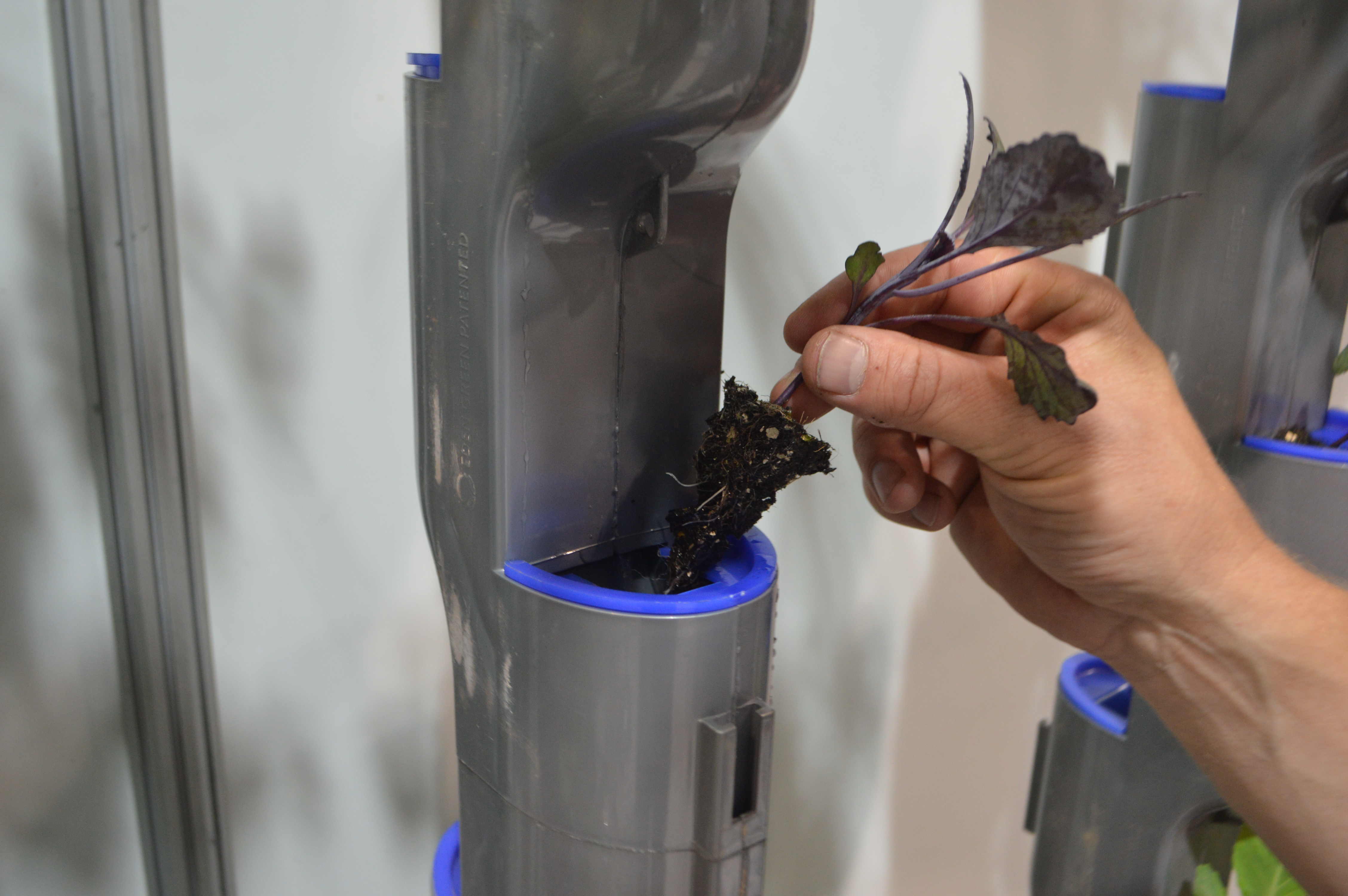 By Winnie Kamau
Traditional farming  methods require  a farmer to have a piece of land, healthy soils, quality seeds, adequate rainfall, tried and tested husbandry methods to be assured of good yields.
But imagine a situation where land (or for that matter, soil) is not a requirement and all that a farmer needs to grow crops is a solution, rich in plant nutrients?  This is what English Scientist Francis Bacon discovered in 1627 when he attempted to grow terrestrial plants in nutrient rich solution. Centuries later in 1929, American scientist Dr. William Frederick Gericke invented,  hydroponics a technique that allows plants to grow in a solution of water and nutrients necessary for plant growth instead of using soil.
Another scientist believes he has broken new grounds taking hydroponics,  the process of growing plants in sand, gravel, or liquid, with added nutrients but without soil, to a new level — Hydroclimaponics.  The new process was recently on show in Durban South Africa, during the first ever forum held by the Global Forum for Agriculture and Innovation (GFIA) – GODAN in Africa.
Jacques Van Buuren was extremely excited to explain the science behind Hydroclimaponics— the process of hydroponics where computers control the humidity, temperature and nutrients for each individual plant."Hydroclimaponics is like the Garden of Eden where you are able to control micro environment of each individual plant carbon dioxide (CO2), temperature and humidity" says van Buuren whose company is aptly named, Garden of Eden.
So How does the magic process work?
The process involves setting up a vertical stack system through which nutrients are piped to individual plantings. The computerised system is able to monitor temperature, humidity and nutrient levels. "The plants are able to grow faster because they get the exact nutrients they need. Using this process, a plant grows in 4-5 weeks depending on the temperatures and the seasons. During winter growing time is longer than during summer."
Having spent more than 10,000 hours studying and developing the system to suit different plants Jacques says, "The system is fully automated and reads the environment inside the greenhouse".
In the Hydroclimaponics technology one can plant over 4,000 plants a day. The system is 600 Sq mts with 10,000 plants of which you harvest 10 times in a year. The system needs very little water less than 2,000 litres of water in a month. The plants take a minimum a month for you to start harvesting.
According to the United Nations (UN), the world's population is set to increase from the current 7.2 bn to an estimated 9.6 bn by 2050 with an additional 2bn people will be with us within the next 30 years translating to a 28% increase. This according to PWC's recent report on Africa's food security shows the steadily rising incomes and increasing urbanisation will place significant strains on the world's food resources.
PwC East Africa's Regional Senior partner Anne Eriksson noted "For Africa to thrive economically and socially African food security efforts need to become more urgent, more proactive and more focused" Adding "Africa represents an extraordinary resource not only capable of supplying domestic needs for multiple African nations but also becoming a major source of world food supplies. Africa has once in a lifetime opportunity to feed the world".
Jacques points out " According to UN we have surpassed the number we can feed. 700 Million people go hungry every night. The world used to be different" adding "I have studied all the hydroponics systems in the world. I don't want people to go hungry"
According to van Buuren, hydroclimaponics is especially suited for growing leafy vegetables, herbs, flowers and medicinal plants.  "I have concentrated on the leafy vegetables but my future research and development will be in grains, bulbs and tubers" The seedlings cost less than a dollar from the South African seed company which also prepares and sells the vermiculite and cocopit mix growth medium.
The initial cost of the whole set-up— the greenhouse, computer system and the structure— is estimated to be US$200,000 US with a farmer expected to recoup this amount within a year.
Imagine putting up 20,000 Hectares of Hydroclimaponics system it is able to feed 20 million people every single day with all the vegetables you need. Now that is something that any government or good meaning organisation seeking to guard the Nation's food security for its citizens would run to and ensure their people never go hungry.