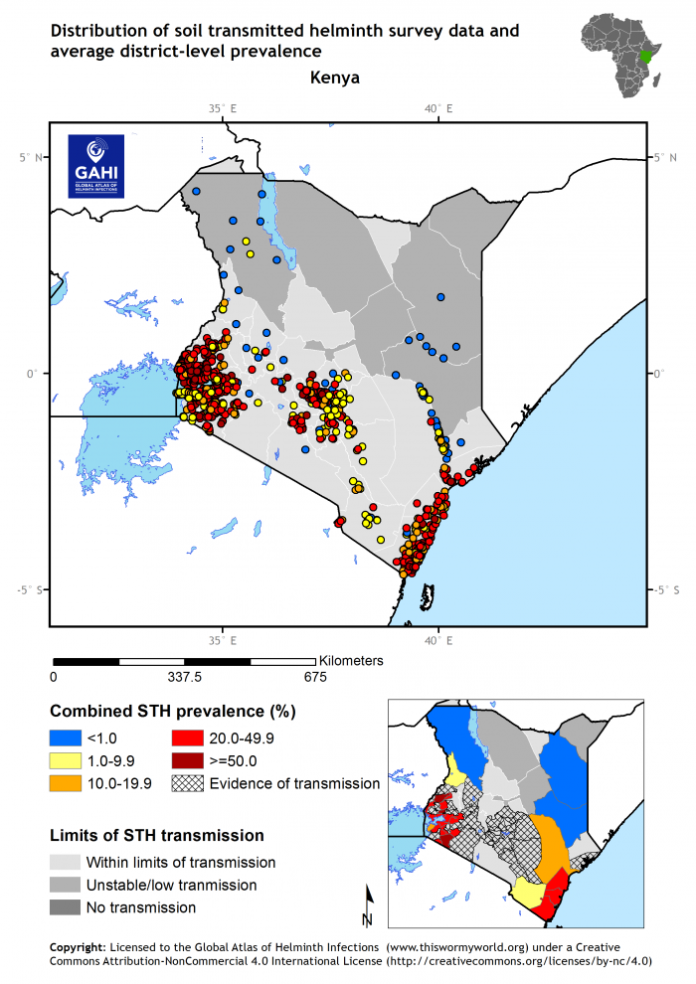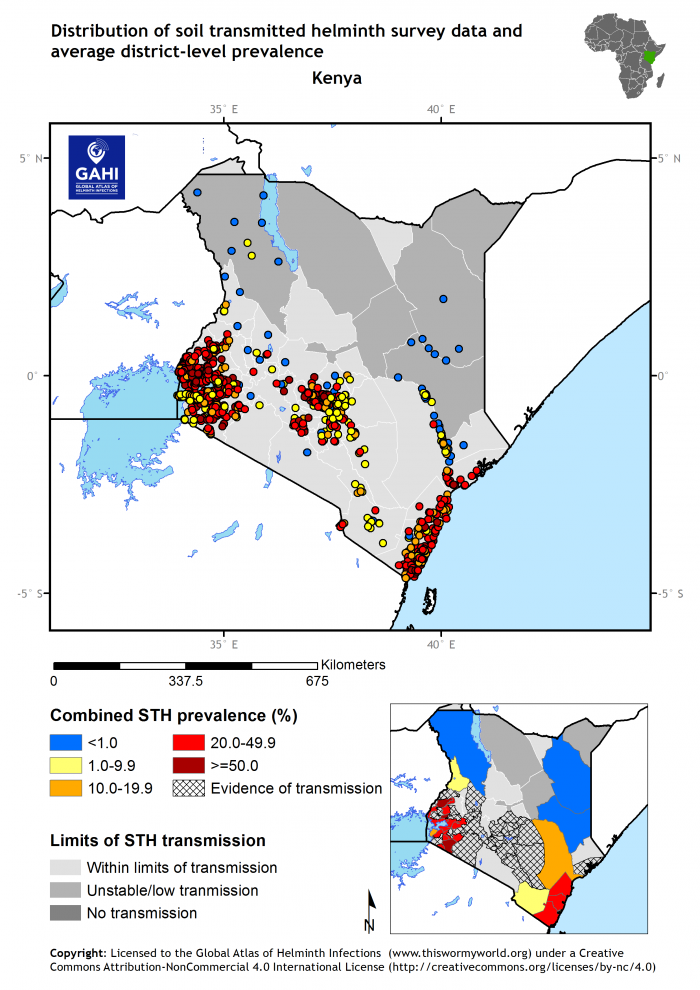 By Mary Mwendwa
An online platform has helped health workers and researchers access vital information on  Soil-transmitted Helminths which pose a threat to many schools going children in Kenya.
The National school Based Deworming program in Kenya is an example of such, it has successfully implemented, highly targeted, and scaled programs in Kenyan Public Primary Schools using the data collected online to eradicate worms.
Through careful parasitological surveying and analysis conducted in collaboration with KEMRI and The London school of Hygiene and Tropical Medicine, they have ensured that all schools in eligible locations are targeted for treatment.In the first and second year of implementation, around six million children in over 10,000 schools were dewormed."The data collected from the mapping tool made all this possible", says Prof.Brooker the brain behind the online tool.
The (Neglected Tropical Disease )NTD mapping tool 2.0 that is user-friendly, interactive helps users to plan and implement NTD control activities.The online version tool which is hosted on Google technology offers offline functions to increase on mapping possibilities. The mapping tool also uses Google technology: it is hosted on Google Maps Engine and uses Google Earth for the maps.
According to Simon Brooker, Professor of Epidemiology and a welcome Trust Senior research fellow at the London School of Hygiene and Tropical medicine, "I invented this tool because as a medical researcher NTDs have life-threatening consequences to people infected with them. Globally they account for one percent of disease burden, In Africa where the burden is high NTDs account for five percent of infections and among them at least 240 conditions."
Prof.Brooker, says that the tool which contains information on lymphatic filariasis, schistosomiasis, and soil-transmitted Helminths and Trachoma, as well as data on access to improved water and sanitation sources, assists users to visualize geographical distribution on NTDs and to track progress in NTD control.
During a  scientific conference in 2014 where prof.Brooker was honored for his outstanding contribution to medical research in Kenya, scientists from Kenya medical Research Institute (kemri), noted that NTDs were a poverty related, poor hygiene behavior and largely influenced by the changing climatic conditions.
The global atlas which he invented in 2010, gives information in French, Spanish and English.About one hundred and ninety countries use the platform ( http://www.thiswormyworld.org ).The maps are largely used by National programs, donor community, and researchers.The National primary schools deworming program in Kenya has been one of the top beneficiaries of this technology.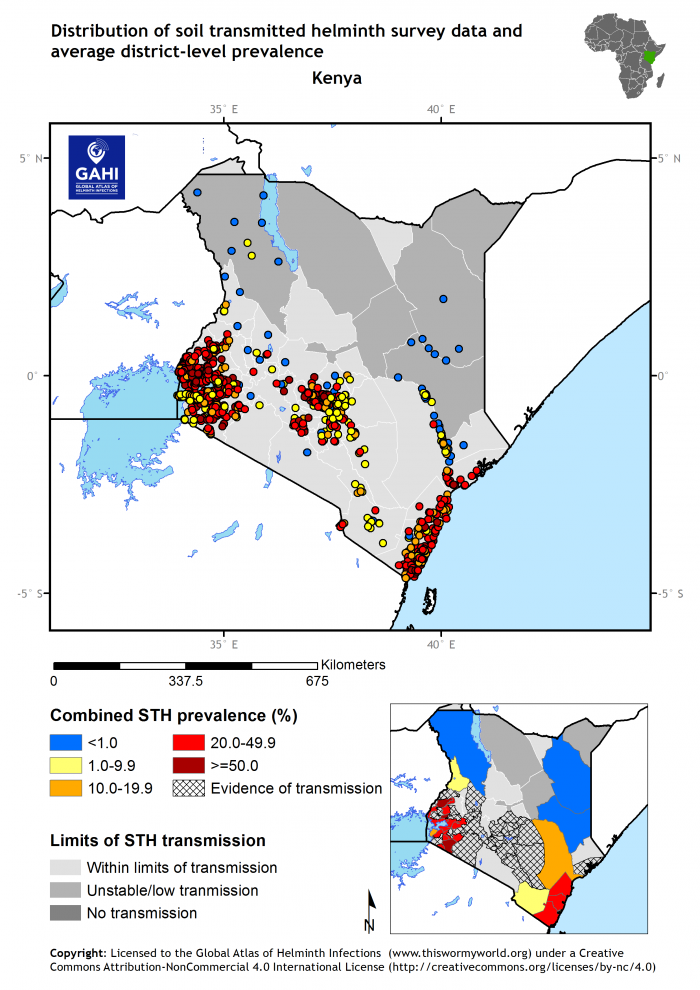 Prof.Joyce Olenja, school of public Health, College of Health Sciences, University of Nairobi sees neglected tropical diseases as a major burden to the poor and marginalized populations in predominantly poor resource settings of the developing world. They not only impair the physical and intellectual capacities of affected people but also perpetuate the cycle of poverty, hence the need for interventions like the inventions of the Google mapping tool which help in control.
The NTD mapping tool objectives are to visualize the control and distribution of NTDs, identify areas of co-implementation of control activities, visually explore the relationship between NTDs and water and sanitation and to track progress in NTD.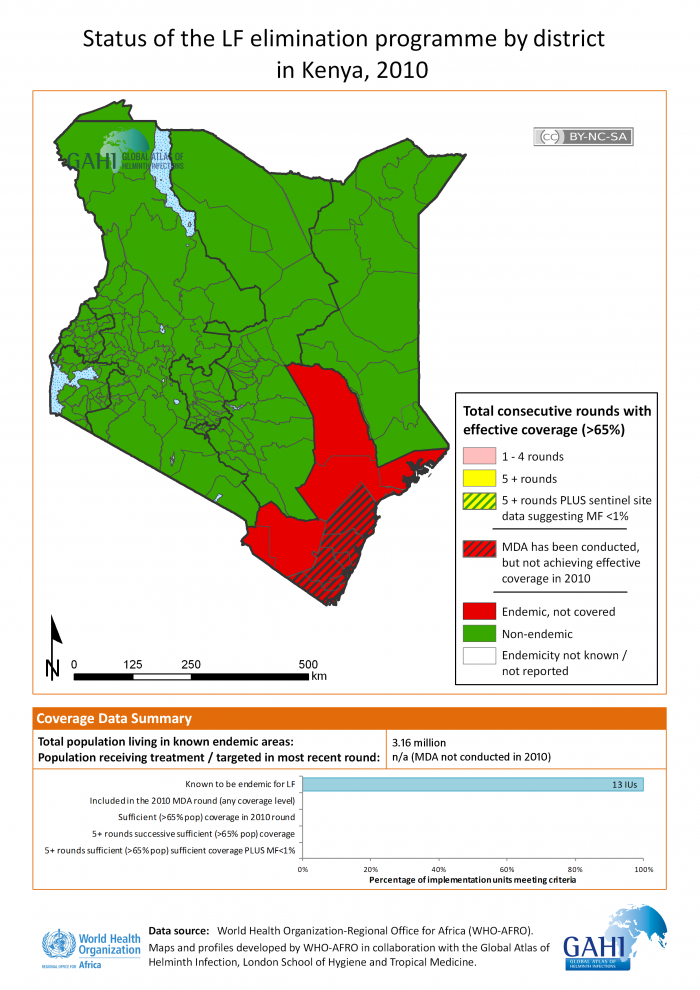 Rebecca Mann Flueckiger, GIS Specialist of the NTD-Support Center and co-creator of the tool, says:"The goal of this tool is to empower country programs to use Geographic Information Systems (GIS). Visually displaying data is powerful for understanding the geographic distribution of these diseases and highlighting success and gaps in control programs. The 2.0 version provides an "offline" option, which gives programs the ability to completely customize the maps with additional GIS layers."
The NTD Mapping Tool is a neutral platform available on NTD Map.org. The NTD Mapping Tool is a collaboration between GAHI( Global Atlas for Helminth Infections), the International Trachoma Initiative, Mectizan Donation Program and the NTD Support Center, at the Task Force for Global Health in Decatur, Georgia, funded by Bill & Melinda Gates Foundation and the Wellcome Trust.