By Mikaila Issa and Elisabetta Demartis
It is the dry season in Ghana's Kumasi, the country's second largest traffic hub, has over 250 kilometers of dusty road in the north-west. It is also the commercial, industrial and cultural capital of the ancient Ashanti Empire, kingdom in what is now modern-day. More than seven hours driving through traffic jams from the capital Accra to reach the Farmerline house, where a group of young entrepreneur live and work together, every day.
Situated in the Gulf of Guinea in West Africa, Ghana's oil and gas industry continues to expand but its agricultural sector remains the backbone of its economic growth, contributing 22% to the country's gross domestic product and employing 42% of its workers.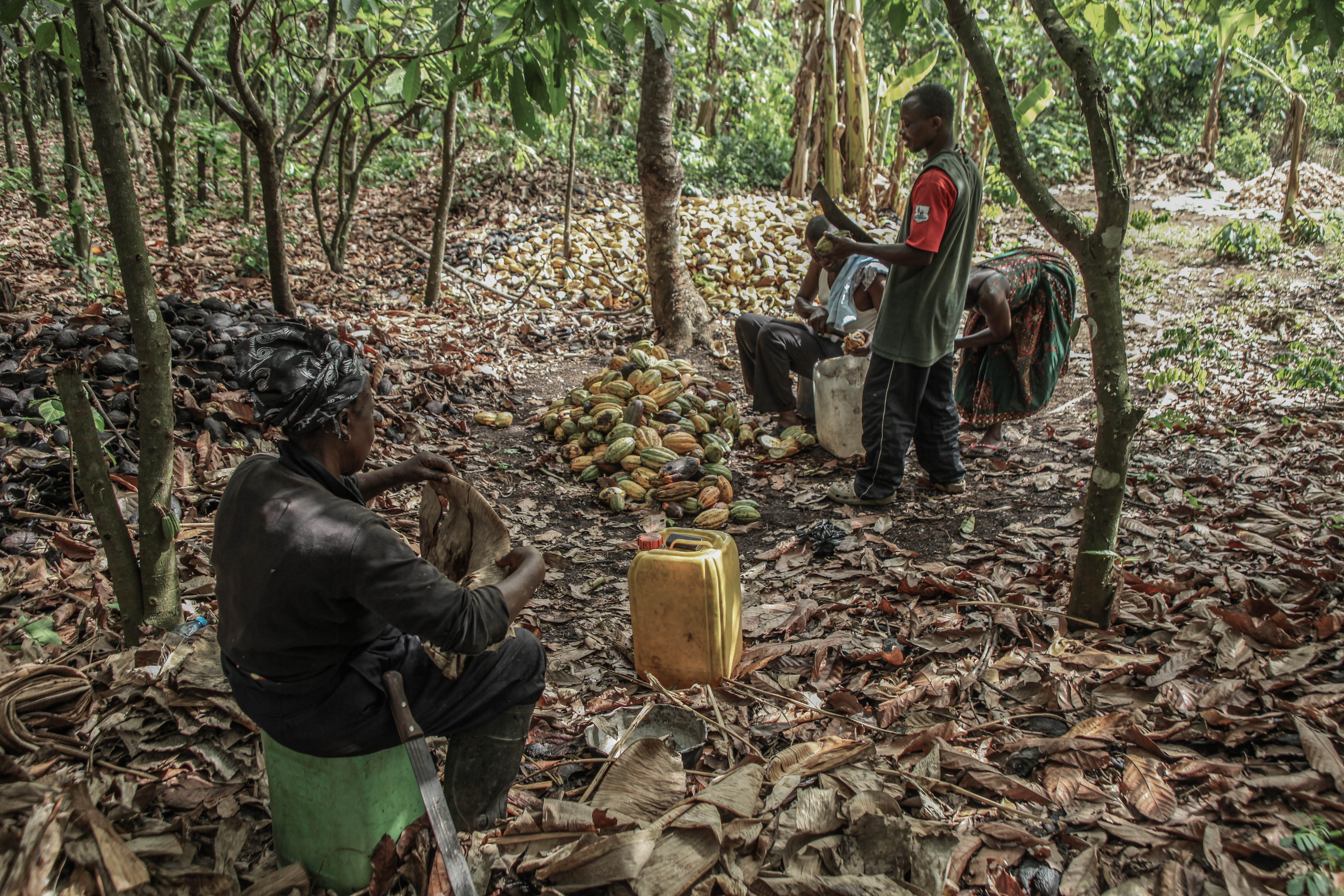 In particular, Ghana is the world's second largest producer and exporter of cocoa beans. The country also processes some of its beans into finished and semi-finished cocoa products for both the local and international markets. Although a small number of farmers appear to dominate the trade, most cocoa production is carried out by peasant farmers on plots of less than 3 hectares.
Since late 1960's the country lost its position to Ivory Coast because of factors such as the ageing trees, widespread disease, bad weather and inaccessible extension services by these farmers. Moreover, most of the smallholder farmers have nowadays a low-literacy level and struggle to access timely agricultural information on weather forecasts, market prices, new farming techniques and finance.
Alloysius Attah and Emmanuel Owusu Addai, two proudly Ghanaian born young geeks, founded Farmerline in 2013, the first social technology start-up delivering voice-based messaging services to farmers with low literacy levels in local languages. From a business development training programme he attended in Accra in 2004, Alloysius Attah, co-founder of the enterprise, got passionate about building mobile, sms and voice applications. He decided as a geek to stop coding all night just for hobbies but to start building a solution to solve a specific social problem. That's how in March 2013, with his friend Emmanuel Owusu Addai, launched Farmerline.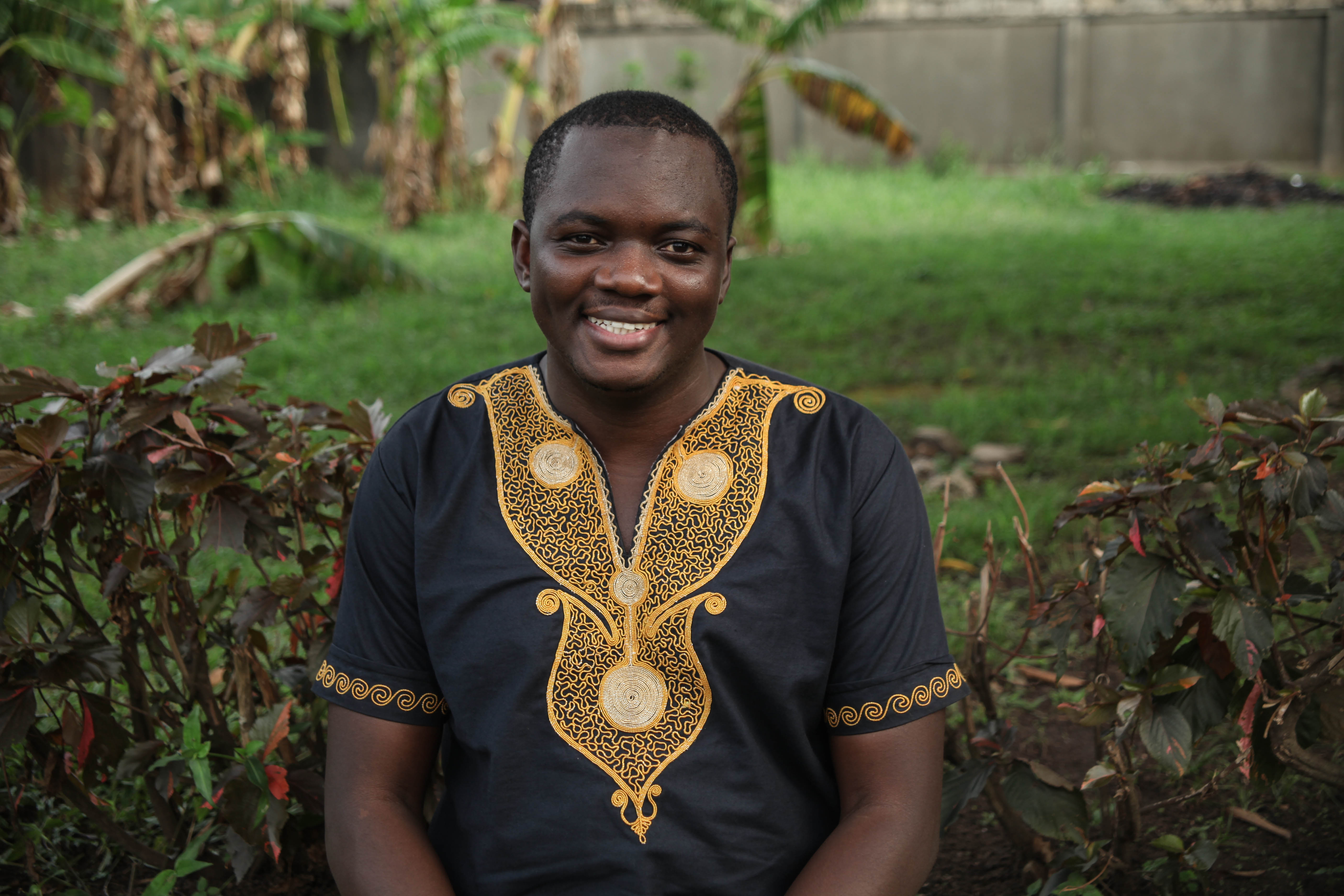 Delivering agricultural information through vocal messages
Farmerline's mobile technology services are delivered through Mergdata, a product that offers both mobile messaging in local languages and a mobile survey application to create customized surveys in the agricultural sector for any actor interested to collect data on the field.  "Voice messaging is the best choice to send content lively to illiterate smallholder farmers as they can simply pick up the call and listen to the message in their own local language", explains Emmanuel, co-funder and responsible for the overall technology and product strategy of the organization. "We are providing the needed info: where the farmer can get fertilizer, how they can know the size of their farmer, how they can manage their farms, where they can go for help, etc.".
Taking advantage of the  growing mobile penetration for African farmers, Farmerline saw the opportunity to bridge the information gap for cocoa farmers using mobile technology and giving them access timely and locally to relevant agricultural information they need to make profitable agribusiness.
"We enable them to negotiate better deals with traders", explain Alloysoius, one of the two co-funder, "and improve the timing of getting their crops to market".
At the beginning of the pilot phase of Farmerline's mobile technology, the first challenge raised was farmer availability and rural mobile connectivity as well as reliable electricity in rural Ghana. To face these barriers and improve delivery, they created intelligent retry patterns for outgoing messages, to increase the chance of connecting even if the farmer's phone is unreachable.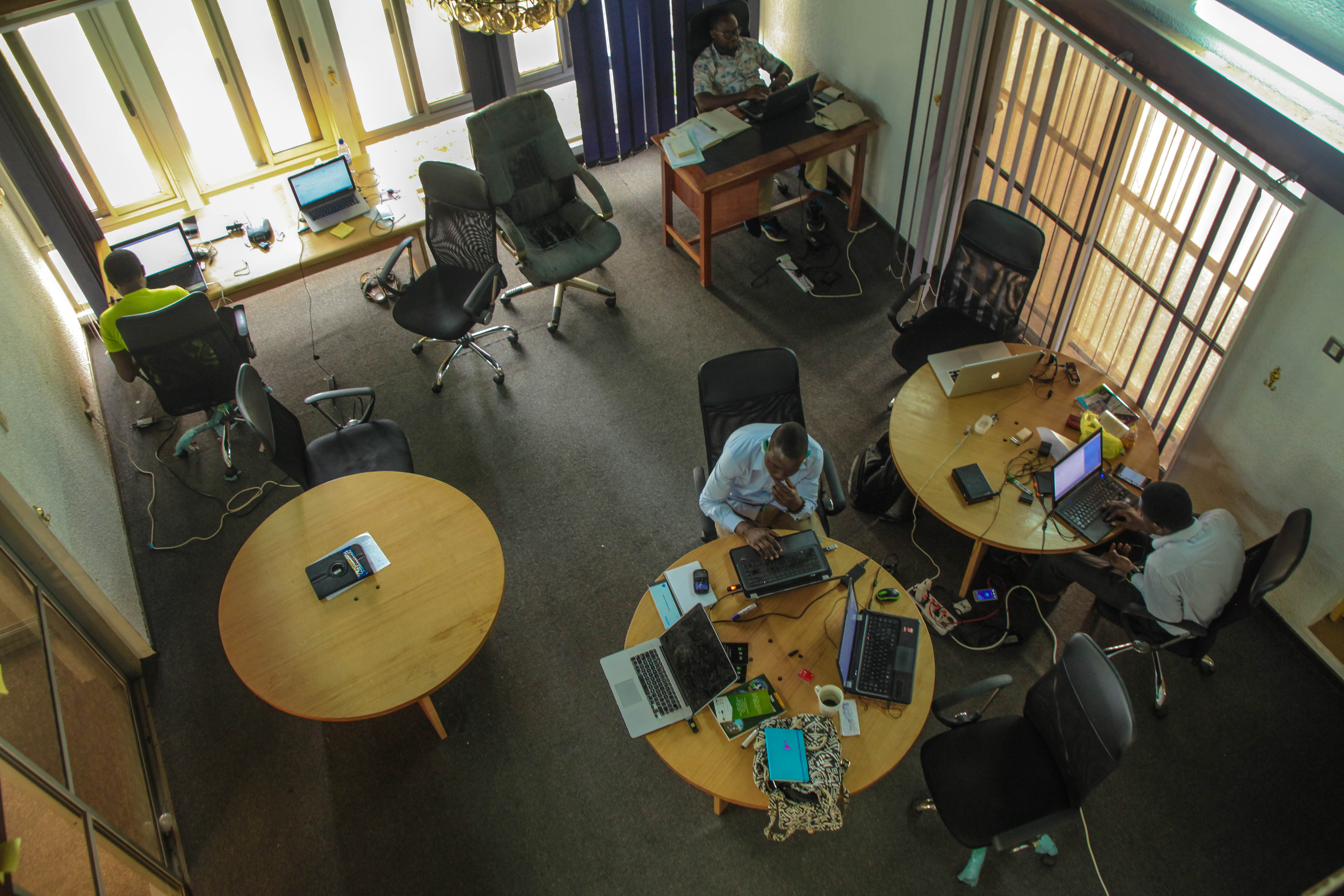 Through Farmerline's mobile messaging platform, illiterate cocoa farmers can receive on any type of phone without technical knowledge, SMS text messages or voice recordings in their own local language, helping them to take critical decision faster and to obtain the best results at low cost. "SMS price alerts, weather updates, input supply, and distribution network connections are not effective if the recipients cannot read them", continues Alloysious.
Since its launch in 2013, Farmerline's mobile technology has successfully reached over 500.000 small-scale farmers across five African countries: Sierra Leone, Cameroun, Kenya, Uganda and Ghana.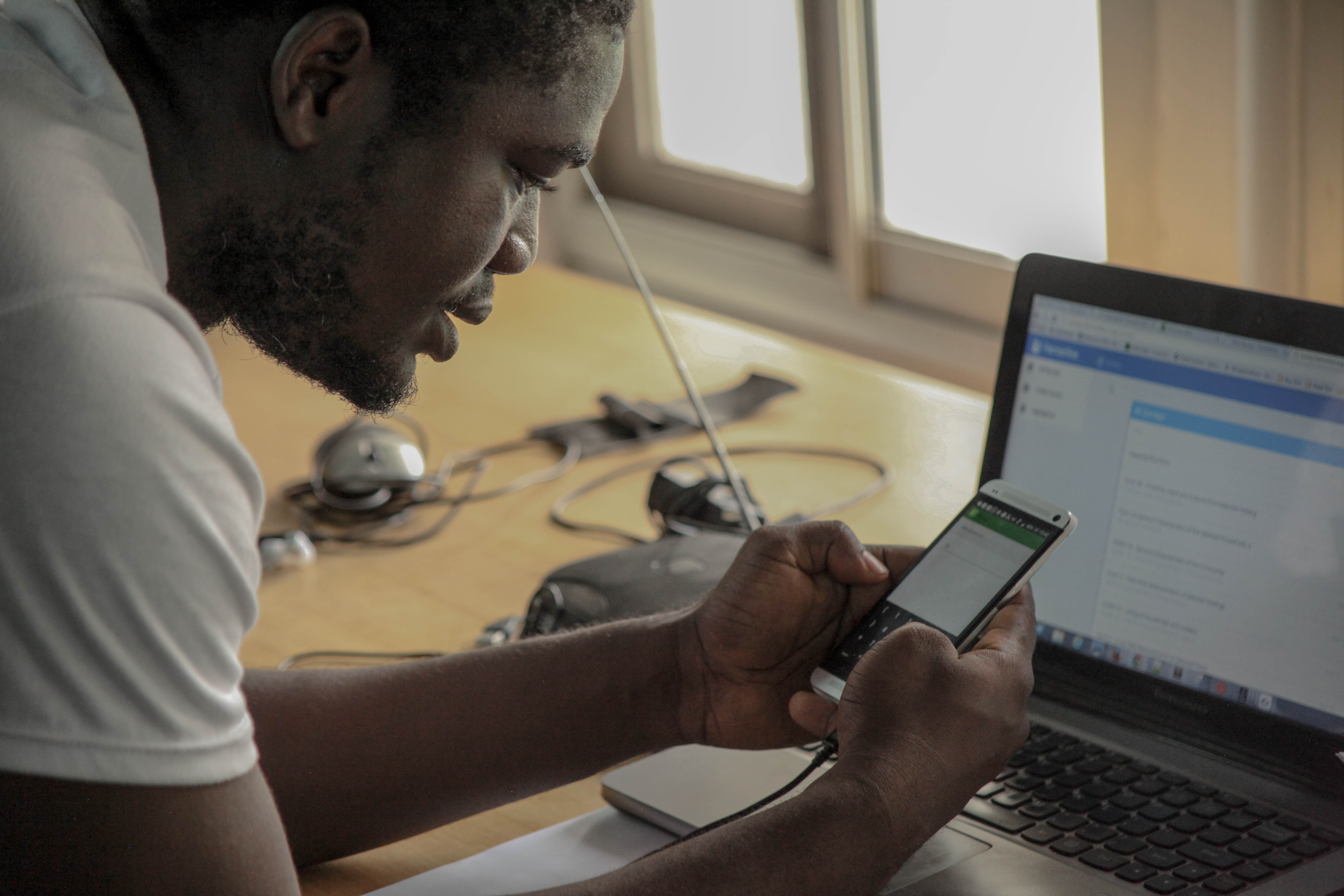 Impacting cocoa farmer's livelhood and empowering youth
Therefore several grants reveived and an investment of 50,000 dollars from Village Capital in 2015, making farmers to pay Farmerline directly from their air time, and give them autonomy to choose which service they want remains a big challenge to sustaining the young entreprise's business model in coming years. "The contact with farmers is first step to understand which solutions can help them" says Alloysius, CEO of the entreprise. "We pay very close attention to what the clients need and the market wants, that what keeps us as one of the most innovative company in the region and we will keep innovating".
Empowering youth in jobs creation and entrepreneurship is also part of Farmerline's sustainable development strategy. Africa counts 60% of youth involved in Agricultural sector. By 2050, the projected 9.2 billion world population will require a 70% increase in food production. Engaging and employing youth in agriculture is vital in addressing the challenge of food security. "We grow up in the challenges and we should create solutions ourselves for our community", says the co-funder; "young people in Ghana have observed how Farmerline's services have positively impacted local farmers". The power of knowledge sharing of youth success stories can inspire many young people to embrace agriculture as a sustainable wealth-creation enterprise.
This reporting is a part of the Agritools project, which is supported by the European Journalism Centre and funded by the Bill and Melinda Gates Foundation.