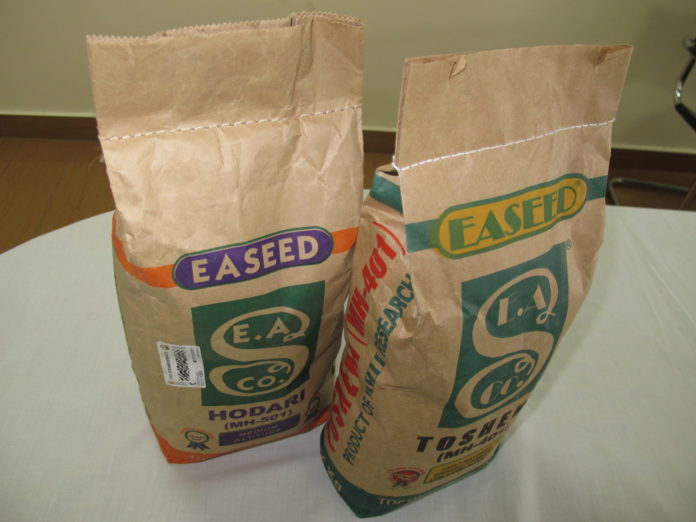 By Mary Mwendwa
New drought and heat resistant maize varieties have been introduced to small and large scale farmers in Sub – Saharan Africa.
The new maize seed varieties; Tosheka (MH – 401) and Hodari (MH -501) will mature after three months respectively.
According to Jitu Shah, MD East Africa Seed Company Limited ( EASEED ) the maize varieties will grow well in areas of Lower eastern, coastal, Western and parts of the western region which are dry and semi –arid.
Shah further says they have another outlet on kijabe street within Nairobi where farmers can get their seeds. They also have other branches countrywide and other countries in Africa.
" We are targeting both local and international markets for this product because it will come in small and big packs weighing of Up to 25 Kilograms that will fit both large scale and small scale farmers in Africa ," Shah confirms.
  Nima Shah, a director at EASEED emphasizes on the need for farmers to access quality seeds from appointed stockists to avoid problems." We call upon farmers to buy genuine seeds for maximum yield."
The new drought resistant maize varieties are expected to cut down farmer woes in dry regions where rains are erratic due to harsh climatic conditions.
Farmers can also access services from East Africa Seeds agronomists for free.