By Fred Deya                                                   
An array of life situation in a logy community from the outskirts of Kenya's Busia town has for along time left many to cross fingers, ask themselves whether some communities in the country were destined to suffer.
A large population from Busia have for a long time lived a stressful life in terms of access to reliable source of clean energy and supply of clean water.
The problem was phenomenal because most residents were using outdated and life hazardous smoky lamps for lighting in respective homes due to unaffordable electricity installation and bills which never go well with their income.
Another life threat that most people from Busia used to face is lack of reliable clean water for consumption, sparking life threat diseases like cholera to them.
However, in a bid to embrace sustainable and reliable water supply and clean energy to the estates and local community, a solar project had been put in place with the help of Busia County government that could see over 50 percent of local residents access clean and affordable water for consumption.
The solar project generates energy that pump water from 89 different bore holes that are stored in 10000-litre tanks towered on water kiosks at different points in Busia.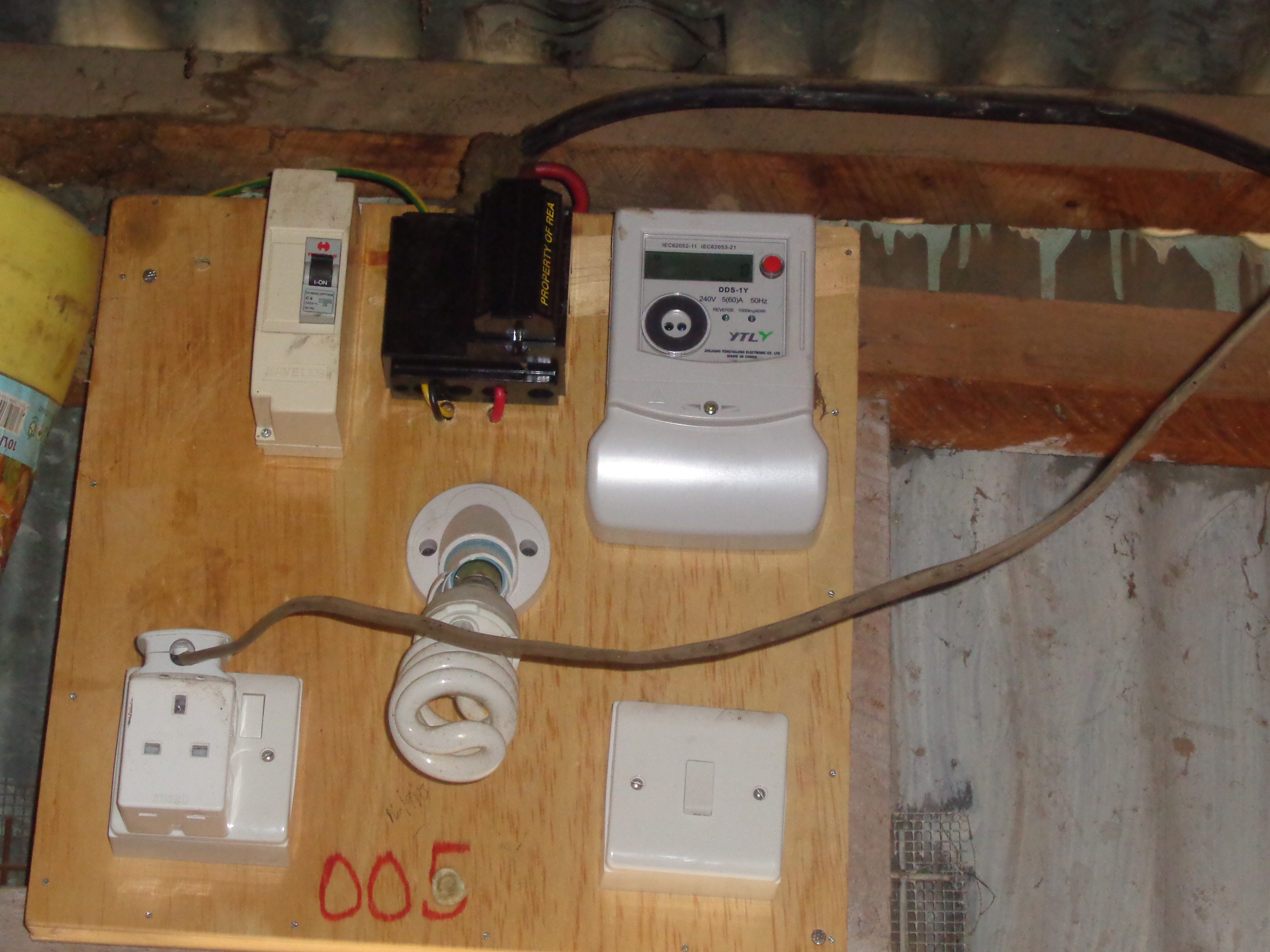 The somewhat mega solar project also helps light a good number of resident around the power source, boosting small business operation and home lighting.
Marachi Village in the outskirts of Busia township and area community are major beneficiaries because they fully access the project.
But according to Busia County government the project was majorly introduced to curb historic lack of access to clean water in the lake region County.
The solar powered borehole has the capacity to pump over 1000 litres of water in an hour, serving over 1500 local residents at a single borehole point.
"There used to be notorious insecurity in this area which formerly was associated with young men being idle but now such incidences have reduced due to the initiation of solar project", said "Okumu" Marachi estate resident who is also one of the eye keepers to the project.
Busia dweller added that many people from Marachi community used to majorly depend on open water springs which was not safe for human consumption.
The ongoing solar powered bore hole water pumping project renders services to people and institutions within three kilometres radius, showcasing robust activities.
The solar powered borehole that is situated along Malingu road fills 10000 litre-tank in a daily basis, whereby women and children with full life queue along the dusty malingu road to tap clean water for their homes' use.
Residents along legio Maria church junction are not left out by the project but also benefit from the project extension. In this case the project pipeline connects with the former North Victoria sewerage and Water company line in a bid to boost the supply.
Oriko Waga, an electromechanical officer at Busia County's water, environment and natural resources ministry said that the project is lucrative mostly for common people of Busia.
The project that is majorly run by County government was an effort to boost the water supply in the entire County.
According to Oriko, the county is targeting to supply 56 percent of Busia residents with clean, reliable and affordable water by the year 2018. Therefore, solar power which is reliable and affordable is the only way to go.
"Before the introduction of solar powered bore hole in this area, the 100 bore holes' water pumping were running on main national electricity grid. This was an economical blow due to high electricity bill, but now thing have changed", said electrical expert, adding that about 30 million shilling was being lost yearly due to electricity uncertainties.
At the moment 89 bore holes' water pumping in the County are operational which are powered by solar generated energy.
Oriko said that the water is pumped in a daily basis that is reliable to supply a wide range of population.
There are different supply points in form of water kiosks with installed 10000-litre water tanks whereby residents queue to tap their clean water.
Over 60000 residents in Busia are already benefiting from solar powered borehole water, giving priority to poor dwellers.
The supplied water for these communities is used for domestic use and for small scale farmers for irrigation.
According to Oriko the county is committed to make water more accessible to common people of Busia as close distance as 500 meters from the water tower.
County officer added that the county government will not rely on non-reliable electricity from the main grid which can experience power interruption up to four times a day.
Busia County through water department is the key player in the project in a bid to put to rest the clean water inadequacies that have always characterized the area before, giving chance to residents to access affordable clean water.