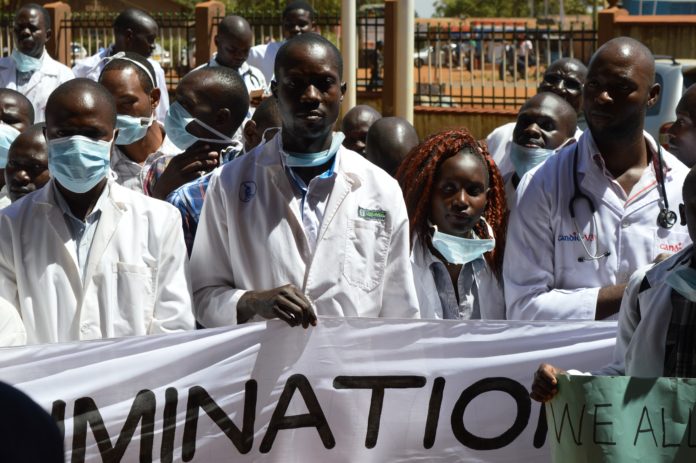 By Okong'o Oduya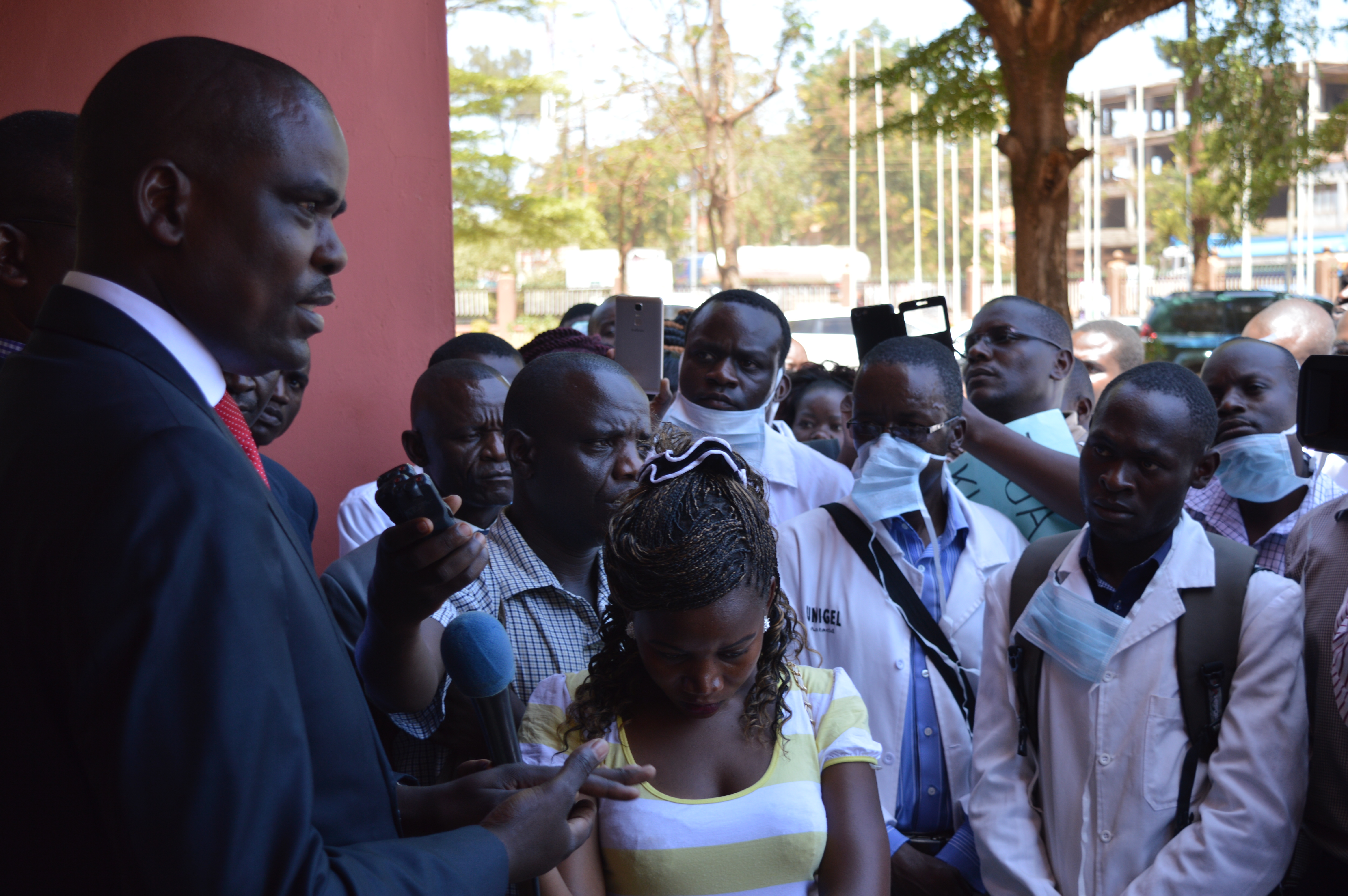 Almost 200 health workers from 17 cadres from the Kenya Health Professional Society (KHPS) in Busia County on Monday held peaceful demonstrations over the implementation of the Salaries and Remuneration Commission (SRC) agreement.
They presented their memorandum to  Sospeter Ojaamong,  Busia Governor and  Busia County assembly.
 The memorandum read by, KHPS chairman Arthur Emari before County Secretary Nicolas Mulaku and Health Executive, Dr. Maurice Siminyu, accused the SRC of being an impediment to their plight.
The document read: "We humbly request your able office through the Council of Governors to compel the SRC to sign the agreement for effective implementation by County Service Public Board since this will avert the apathy and discomfort within our members for effective provision of health services."
"We also request KHPS Busia Branch to meet your County Health Management Committee and County Assembly health committee as a major devolved function," said the memo.
 Among their demands were SRC's signature include harmonization of health service allowance of Sh20,000 per month effective 1st January 2017, health risk allowance of Sh10,000 per month and a uniform allowance of Sh30,000 per annum.
The list of cadres who signed the memorandum included clinical officers, Medical Lab, Pharmaceutical, Dental and Orthopedics technologists, PHOs, Radiology, Physiotherapists and medical engineers among others.
"We are wondering why SRC has not appended the signature on the document while other countries like Kisii and Bomet have already paid their workers," said he Professional's secretary Rashid Bwire.
He added that they had only come to deliver the memorandum and back to work.
Mulaku assured the workers that no cadre will be left out and promised to follow up the matter through the CoG.
"I will be in touch with the CEO of CoGs this week to get the latest on the agreement." Said Mulaku.
Busia County minister of health Dr. Maurice Siminyu advised workers to follow the right channel in future when addressing their grievances instead of going to the streets.  "I am available with my team but no KHPS official came to my office to present your grievances. Dialogue makes things happen but not taking to the streets," he said.