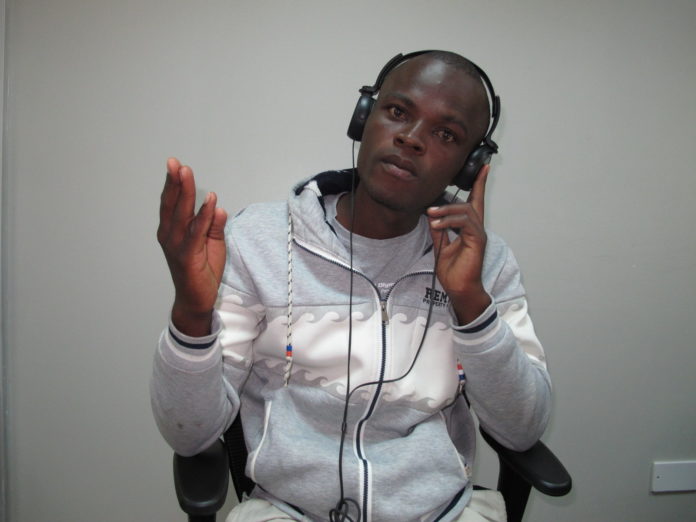 By Mary Mwendwa
Steve Otieno popularly known among his fans as Tripple one is passionate about spreading Tuberculosis disease ( TB ) messages through his songs.
His story is a symbol of hope and determination to see people live in a free TB environment.
He recalls how he lost both parents through TB in Homabay County. He was three years then.
"My life became tough after my parents died of TB and I was only left under the care of my grandmother. Life was very tough because I depended on my grandmother who was elderly and had no stable income."
It was during Otieno' s stay with his grandmother that he learned about what killed his parents. "  My grandmother used to tell me stories about how my parents died from TB. That worried me and I kept thinking on what to do. I liked music and Ali Kiba from Tanzania was my role model."
"In class six while at Simbi Primary School  I wrote my first song. The song carried a message about getting tested for TB and how to prevent TB."
Otieno does not wish anyone to suffer the way he suffered, he says his singing talent stalled at some point and he was forced to work as a casual labourer at a construction site for his school fees. "The orphanage that was supporting me had linked me to a sponsor who died while I was in form three, I had to drop out of school and do manual jobs.I saved money and later returned to school to complete my form four."
Otieno 's life took a different turn when he had lost all hope, "I had lost hope and I needed urgent help because I had done music on TB and no one seemed to care about what I had done."
"I went online and did a search on organizations that deal with TB awareness and landed on an organization called Stop TB Partnership. I contacted them through their Facebook page and they responded after two days. A lady called Evaline Kibuchi was the one who called me."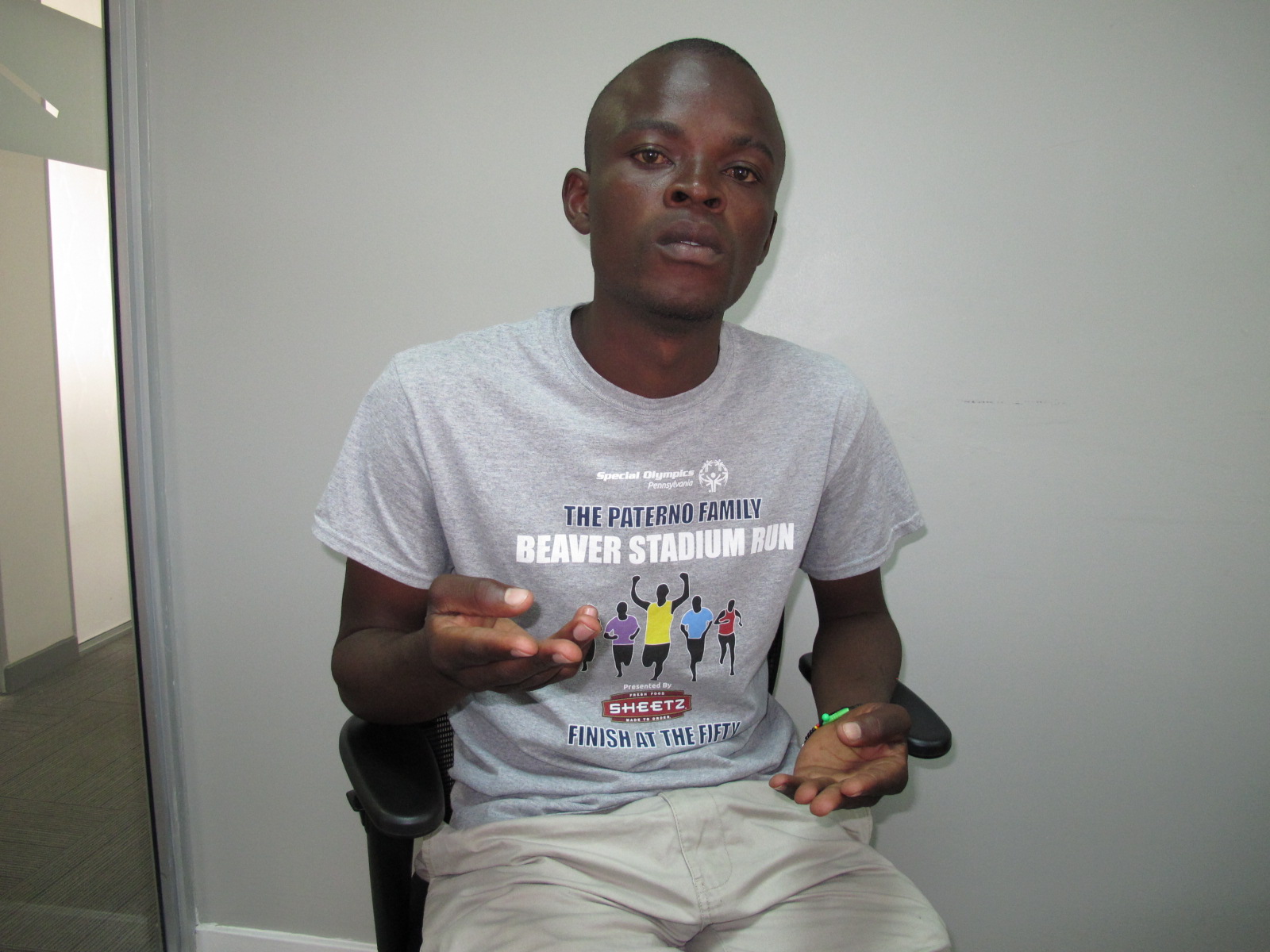 According to Evaline Kibuchi, Chief National Coordinator, Stop TB Partnership Kenya, "When Steve contacted us we got interested in his story, we called back and linked him to the County TB and Leprosy Coordinator in Busia County, Paul Vodi, where Steve was living by then."
Kibuchi narrates how Vodi listened to Steve's story and even listened to his song." He recommended the song and that is when we took a step for arranging for his transport to Nairobi."
"Otieno's story inspired us because we have always thought about the victim when it comes to TB. Steve was directly affected by TB and his message of awareness is of importance to many. TB is a silent killer that at times does not manifest through coughing which many people know." She says.
"We decided to make Steve our TB Ambassador in 2016 and during our celebrations, he sang his song 'TB ina Tiba' – TB has treatment. We supported the audio production of the song." She confirms.
Otieno is happy that he has now become a TB ambassador in Kenya but struggles to get his music out because of lack of more support for the video." I would like to get more support for the video of my first song and also I am working on a song that will appeal to the international audience 'Save the World'. I would love to do the video which needs scenes that are out of Kenya."
The Kenya Tuberculosis Prevalence Survey 2016 points out TB as a major public health problem in Kenya, listing Kenya among the top 30 countries with a high burden.
Being the only person surviving in three generations of his family, Otieno is not stopping TB awareness."I believe I have a role to play to stop TB, music is my tool."