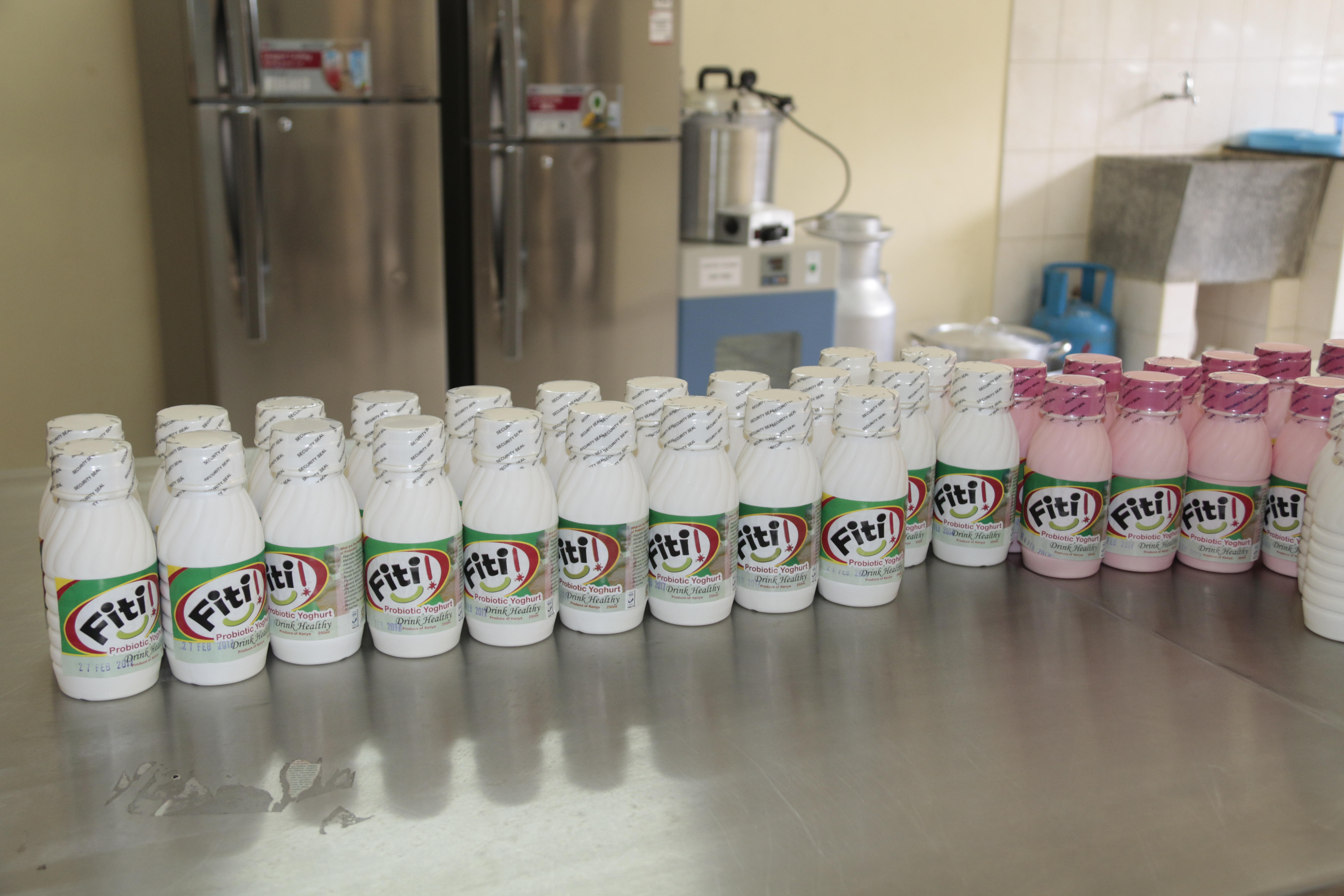 By Mary Mwendwa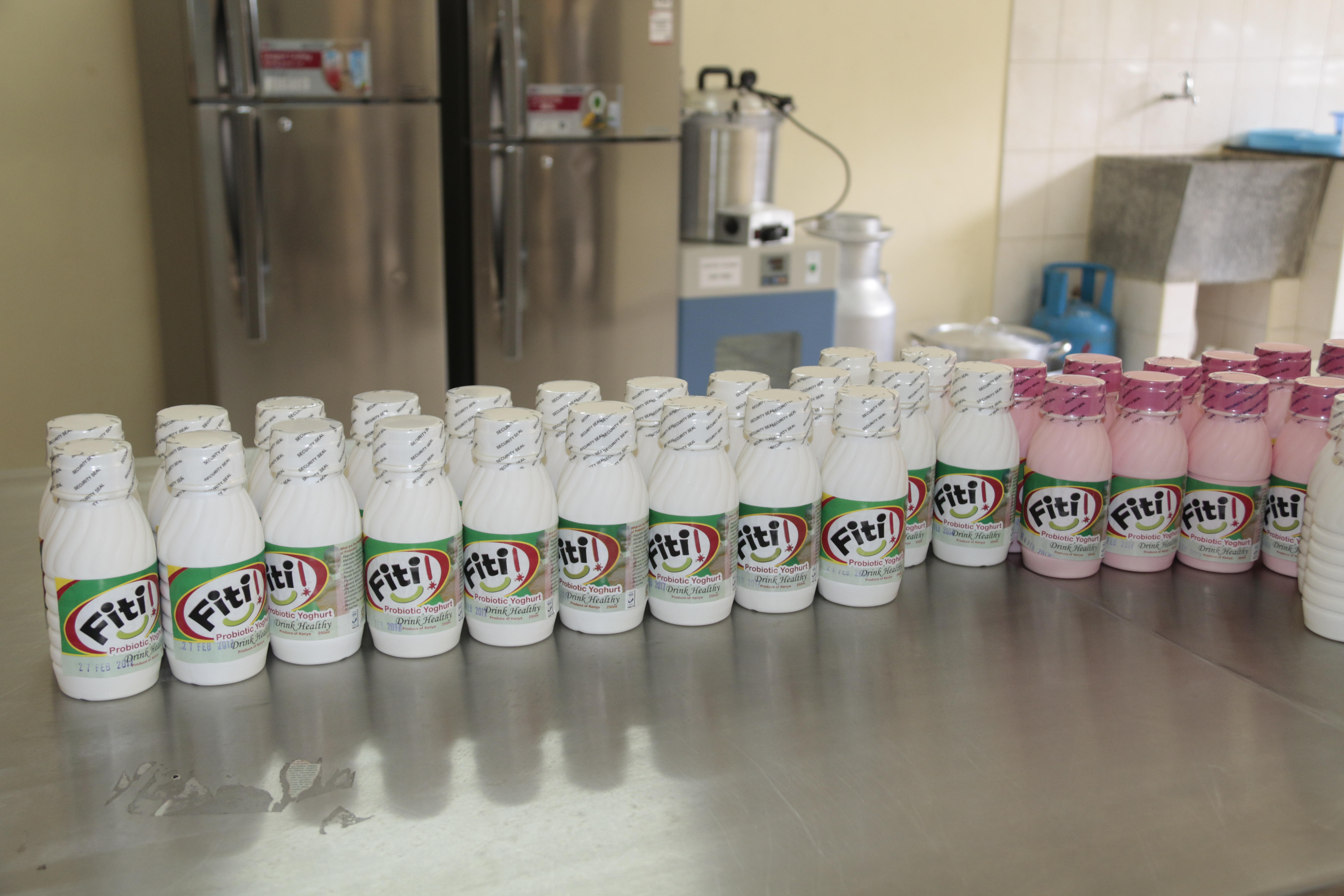 A new yoghurt milk research project is now transforming lives of smallholder dairy farmers in Kenya.
The project through its research has come up with a yoghurt processing technology that produces useful micro – organisms that can shield the body ­­­­­­­­ both communicable and non- communicable diseases.
Through the use of one gram sachets of a fermenting bacterium (Lactobacillus Rhamnosus ), which comes in powder form, Fiti probiotic yoghurt is processed.
This "helpful" bacterium helps the body absorb nutrients and keep a healthy balance of good bacterium. They also help treat conditions like diarrhea, lactose intolerance, eczema, asthma, vaginal infections, and irritable bowel syndrome.
Pamela Odhiambo, Lead Researcher confirms how economical the powder fermenting bacterium or culture has been of great importance to many farmers across rural Kenya.
"The one gram sachet of culture ferments up to 100 liters of fresh milk into yoghurt .This kind of culture which can easily be stored by farmers and used in places where there is no electricity.This sachet of culture has been developed through funding by the Canadian International Development Research Centre, (IDRC) and is being implemented by Jomo Kenyatta University of Agriculture and Technology,(JKUAT).
Pamela says they work with farmer groups from Kiambu, Muranga, Homabay, Migori, Vihiga and Narok Counties."We work with 16  farmer groups where we train them on how to do milk value addition where we target 40,000 women farmers and youth groups.What we have here is for research hence we transfer the same knowledge to them. We have been able to identify champions in respective Counties. Farmers are able to fetch up to 80% profits from milk value addition.The objective here being to promote health and wealth at the same time."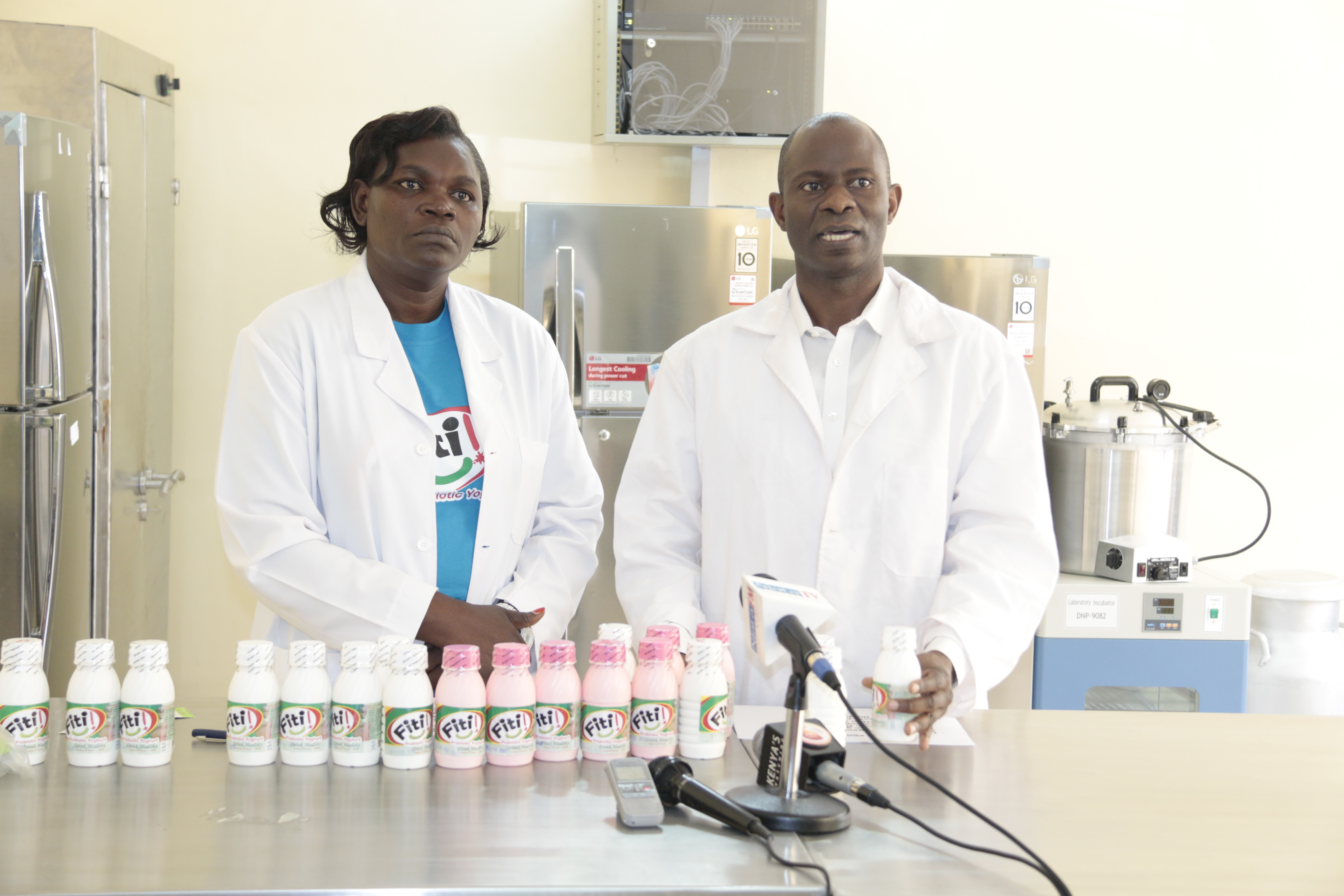 Dr. Anold Onyango from the Department of Food Science and Technology, JKUAT , "The yoghurt milk product improves human health and at the same time is able to add more income to the farmers. Probiotics have been known to limit the growth of disease-causing organisms and hence reduce the risk of contracting many of the non- communicable and communicable diseases. The good bacterium is also known to have a good effect on the digestive system."
Monica Wairimu,  a trainer in charge of processing talks about how they process fiti yoghurt at their facility at JKUAT." We receive the milk from a farmer from Gatundu who works with other farmers and  then test whether it is of good quality, you heat to a temperature between 85-90 degrees Celsius  and then you cool to a  temperature between  40 – 45 degrees Celcius, then  you introduce culture  after that  you let it rest or incubate for twelve hours,after incubation there is cooling under refrigeration temperature then flavour addition , after which it is packaged and distributed . The difference between this kind of probiotic yoghurt is the use of Lactobacillus Rhamnosus strain of bacterium.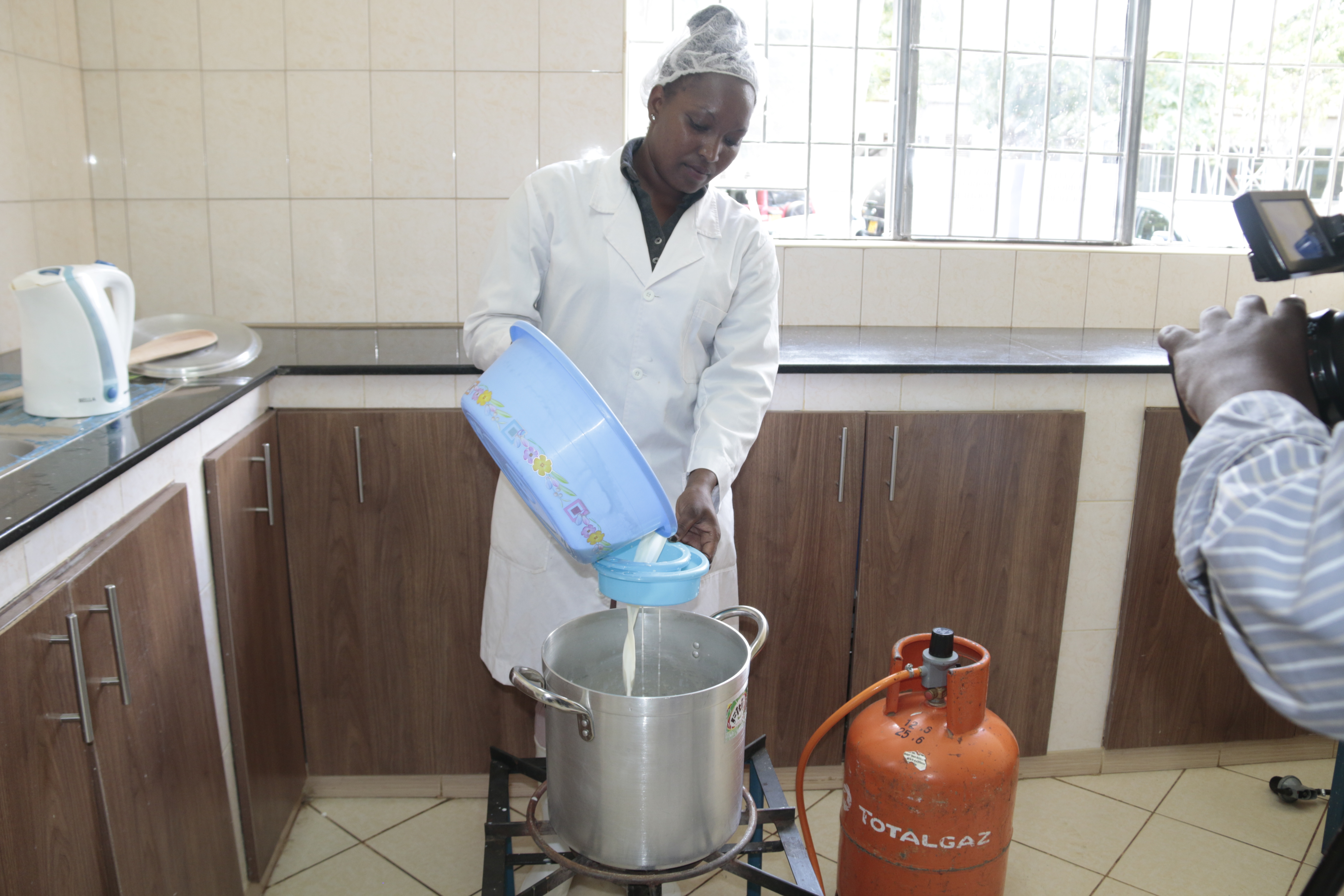 The project dubbed "Fermented Food For Life", brings together multidisciplinary teams drawn from Kenya, Uganda, Tanzania, Netherlands, and Canada.
Simple steps to make Yoghurt
Step 1: Clean Your Tools
Step 2: Heat the Milk
Step 3: Cool It Back Down
Step 4: Add the Starter Culture
Step 5: Incubate
Benefits of  Probiotic Yoghurt Milk
– Supports digestion
-Lowers risk of type 2 Diabetes
-Lowers the Risk of Colorectal Cancer
-Increases bone Density and may help prevent Osteoporosis
-Supports Weight Loss and Increases Fat Loss
-Boosts Immune System
­­­­­­